The Best Los Angeles Music, Theater, Dance & Art this Month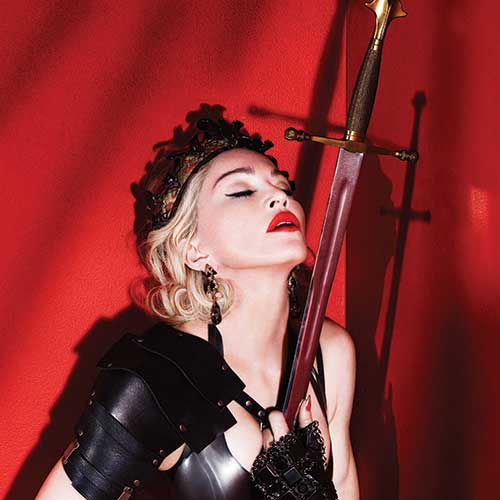 Fall has officially arrived in Los Angeles, and the forecast looks bright. October's arts calendar showcases some of the year's best offerings in music, theater, dance and art (we're looking at you, the Broad).
Whether your idea of culture is soaking up Puccini at Opera at the Beach, revisiting supernatural prom night at Carrie: The Killer Musical Experience, or snapping the perfect selfie inside Yayoi Kusama's Infinity Mirrored Room, we've got you covered. Here are our picks of the month, from the blockbuster gotta-see-'ems to the under-the-radar gems.
By Julian Hooper
Art
The Broad
The Broad is, hands down, the most exciting arrival in Los Angeles this year. Founded by philanthropists and longtime art collectors Eli and Edythe Broad, the highly anticipated museum is getting worldwide attention for its honeycomb-like outside, as well as for what's inside: the nearly 2,000-piece Broad collection, considered one of the world's most prominent holdings of masterworks of postwar and contemporary art. The museum opened in September, but with summer officially over and kids back at school, October's a great time to visit. One must-see from the inaugural exhibition: Yayoi Kusama's Infinity Mirrored Room—The Souls of Millions of Light Years Away. The infinity room in question is a meditative chamber for the senses that's been called a reflection of life, love and the afterlife. Prepare to selfie. 221 S. Grand Ave., downtown, 213.232.6200. thebroad.org
MOCA
After you visit the Broad, head across the street to see selections from the excellent permanent collection at MOCA Grand Avenue. Then, make your way to the Geffen Contemporary at MOCA in Little Tokyo Historic District, where you can catch Matthew Barney: River of Fundament, an intriguing tribute to Barney's controversial operatic film, loosely based on Norman Mailer's epic novel Ancient Evenings. The exhibition includes 14 large-scale sculptures, photographs, drawings and other media used during the making of the film. MOCA Grand Avenue (GA), 250 S. Grand Ave., downtown; Geffen Contemporary (GC), 152 N. Central Ave., downtown; MOCA Gallery at Pacific Design Center (PDC), 8687 Melrose Ave., West Hollywood, 213.626.6222. moca.org
ACE Gallery
New York-born, L.A.-based artist Alexander Yulish unveils one of the biggest exhibitions of his career, Immovable Thoughts, at Ace Gallery beginning Oct. 8. The son of sculptor Barbara Pearlman paints vivid imagery of a colorful childhood and autobiographical characters. Ace Gallery Los Angeles, 5514 Wilshire Blvd., Second Floor, L.A., 323.935.3388. acegallery.net
Brewery Artwalk
Put on your walking shoes and head downtown to what's been called the world's largest art complex: the Brewery Artwalk. Home to more than 500 artists and spanning over 23 acres, the Brewery hosts an open studio Oct. 3-4, with over 100 residential artists opening their studios to the public. Plus, there'll be sweet sounds; Artwalk is partnering with the Los Angeles Philharmonic to give walkers the chance to experience Van Beethoven, a virtual-reality trip that allows participants to be immersed in a private concert with the L.A. Phil from its specially designed touring truck. 2100 N. Main St., downtown, 323.638.9382. breweryartwalk.com
An Evening With Shepard Fairey in Conversation With Moby
Street-art fans, check out "An Evening With Shepard Fairey in Conversation With Moby" Oct. 6 at Santa Monica's Moss Theater. The famed graphic designer and street artist (who famously created the iconic Obama "Hope" poster) goes one-on-one with musician and animal activist Moby in support of Fairey's new book, Covert to Overt. New Roads School, Herb Alpert Educational Village, 3131 Olympic Blvd., Santa Monica. livetalksla.org
MUSIC
Party Like It's 1989
Some of the greatest '80s acts descend upon the City of Angels this month. First up: Duran Duran at the Hollywood Bowl (Oct. 1) alongside Chic with Nile Rodgers. Might as well jump back to the Hollywood Bowl Oct. 2 and 4 when Pasadena rockers Van Halen hit the stage. And drumroll, please: Madonna, the Queen of Pop, arrives at the Forum in Inglewood Oct. 27 for the California leg of her Rebel Heart extravaganza. The tour, which pays homage to the superstar's greatest hits, as well as to songs from her 13th studio album, is already being called "brilliant" by early rehearsal witnesses; expect dancing nuns, surprise guests à la Taylor Swift (Amy Schumer and Diplo opened for Madge in New York and Montreal, respectively) and a powerhouse performance from an entertainer still at the top of her game.
JR JR
Detroit rockers JR JR take to the Teragram Ballroom Oct. 10 in support of their highly anticipated third album, JR JR. Poised on the brink of stardom, the boys recently changed their name from their original moniker, Dale Earnhardt Jr. Jr., and are flying high with the release of what just may become fall's greatest anthem: "Gone." 1234 W. 7th St., L.A., 800.745.3000. teragramballroom.com
Father John Misty
Expect the unexpected with folk singer-songwriter Father John Misty, aka former Fleet Foxes band member Joshua Tillman. Misty headlines the Wiltern Oct. 16-17 in support of his sophomore disc, the critically acclaimed I Love You, Honeybear. 3790 Wilshire Blvd., L.A., 800.745.3000. wiltern.com
KYGO
Norwegian DJ Kygo travels from Soundcloud to the Greek stage Oct. 17. Fresh off a headlining performance last summer at Lollapalooza, Kygo will perform fan favorites including his much-downloaded remix of Ed Sheeran's "I See Fire" and a remix of Marvin Gaye's "Sexual Healing." 2700 N. Vermont Ave., 323.665.5857. greektheatrela.com
Immortal Beethoven
Fans of classical music will want to experience Los Angeles Philharmonic music and artistic director Gustavo Dudamel's latest symphony cycle, which celebrates a classical legend alongside a living master. The Immortal Beethoven series features nine symphonies and two orchestras (shared between the L.A. Phil and the Simón Bolívar Symphony Orchestra of Venezuela), all conducted by L.A.'s biggest classical-music rock star: Dudamel. Walt Disney Concert Hall, 111 S. Grand Ave., downtown. laphil.com/immortalbeethoven
Los Angeles Opera
Los Angeles Opera is celebrating its 30th anniversary season, and its Opera at the Beach splashes back in a big way. Oct. 3, fans can once again enjoy their favorite operas in a stunning outdoor setting: the Santa Monica Pier. This month's double bill is Woody Allen's staging of Puccini's Schicchi and Franco Zeffirelli's production of Pagliacci, broadcast in high-definition video from the Dorothy Chandler Pavilion. Limited free tickets are available online. }For tickets, call 213.972.8001. laopera.org
Jean-Yves Thibaudet
Oct. 30, the Wallis Annenberg Center for the Performing Arts hosts a classical collaboration with Colburn School artist-in-residence Jean-Yves Thibaudet, who's been called "one of the best pianists in the world." 9390 N Santa Monica Blvd., Beverly Hills, 310.246.3800. thewallis.org
Theater
Carrie—The Killer Music Experience
Theater fans are abuzz with the October premiere of a cult classic
that's being billed as "the immersive Carrie experience." Carrie: The Killer Musical Experience, opening Oct. 1 at the lavishly decorated 1931 Los Angeles Theatre on downtown's Broadway, reimagines the supernatural 1976 horror film starring Sissy Spacek and drags audiences back to the high school prom. There will be blood. 615 S. Broadway, downtown. experiencecarrie.com
Ali MacGraw and Ryan O'Neal
One of the biggest October surprises? Ali MacGraw and Ryan O'Neal, stars of the 1970 blockbuster film Love Story, reunite Oct. 13-25 at the Wallis Annenberg Center for the Performing Arts for A.R. Gurney's Love Letters, a Pulitzer Prize-nominated play about a couple's 50-year mail correspondence. 9390 N. Santa Monica Blvd., Beverly Hills, 310.246.3800. thewallis.org
Desdemona
Shakespeare's Othello is reimagined at the Center for the Art of Performance (CAP) at UCLA Oct. 8-11, and it's a star-studded affair. Peter Sellars directs the play by Nobel laureate Toni Morrison and Malian singer-songwriter Rokia Traoré, with Tina Benko in the role of Othello's other half, the tragic Venetian beauty Desdemona. Freud Playhouse, UCLA Campus, Westwood. cap.ucla.edu
Miranda July's New Society
Acclaimed filmmaker, artist and writer Miranda July's latest creation, at UCLA's Freud Playhouse Oct. 17-18, promises to break the fourth wall—and that's all the artist wants you to know. Spoiler alert: CAP UCLA says July "tests the limits of what is possible when given two hours and a room full of strangers." $29-$49. Freud Playhouse, UCLA Campus, Westwood. cap.ucla.edu
Twyla Tharp
Twyla Tharp's 50th Anniversary Celebration, at the Wallis' Bram Goldsmith Theater Oct. 1-4, pays homage to the legendary choreographer, a dance visionary who has left her bold imprint on Hollywood, Broadway, film, TV, skating, ballet and more. 9390 N. Santa Monica Blvd., Beverly Hills, 310.246.3800. thewallis.org
Shaping Sound
Billed as a "mashup of dance styles and musical genres," Shaping Sound, at Santa Monica's Broad Stage Oct. 23-24, is a celebration of dance brought to you by the Emmy Award-nominated choreographers of So You Think You Can Dance and Dancing With the Stars. 1310 11th St., Santa Monica, 310.434.3200. thebroadstage.com
Cinderella
The Cinderella story gets a glamorous twist at the Dorothy Chandler Pavilion Oct. 8-11. Russia's world-renowned Mariinsky Ballet (formerly the Kirov Ballet) opens the 12th season of the Music Center's acclaimed dance series, Glorya Kaufman Presents Dance at the Music Center, with Alexei Ratmansky's celebrated work set to Sergei Prokofiev's score performed by the Mariinsky Orchestra. 135 N. Grand Ave., downtown, 213.972.0711. musiccenter.org/Cinderella