Celebrate Grammy Week at the Grammy Museum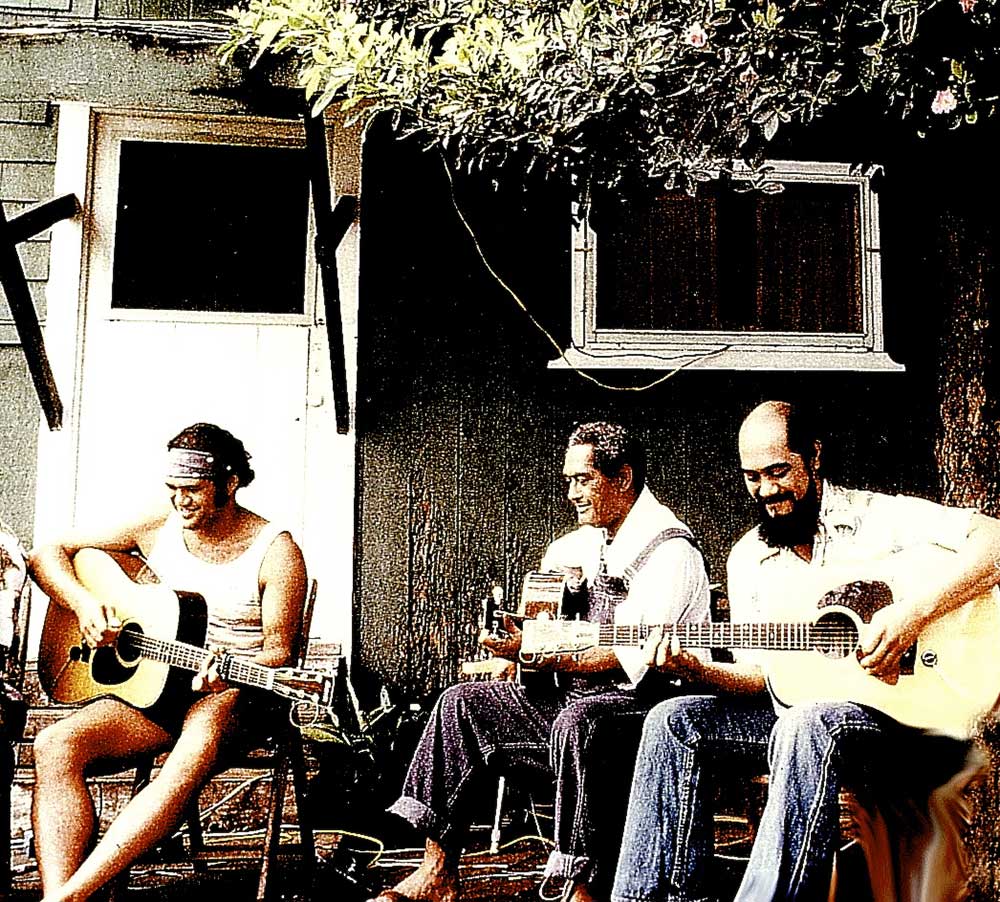 Get Grammy fever before the awards show with a week of performances at the Grammy Museum.
The music industry's best and brightest take L.A. by storm during the 58th annual Grammy Awards on Feb. 15. Celebrate the ceremony by exploring creative and recording processes and Grammy Award history at the Grammy Museum through programming honoring music history, education and a multitude of musical genres.
Icons Of The Music Industry: L.A. Reid
Feb. 9
Epic Records CEO/Chairman and three-time Grammy winner L.A. Reid will discuss his forthcoming new memoir, Sing to Me: My Story of Making Music, Finding Magic, and Searching for Who's Next, before an intimate audience in the Grammy Museum's Clive Davis Theater. Through his book, Reid shares the inspiring story of his struggles and success, and takes readers inside the at-once glamorous and hard-hitting world on which he has left his indomitable stamp. During this program, Reid will reflect on his extraordinary life and career. An audience Q&A session and book signing will follow. Doors open at 7 p.m. $25. 7:30 p.m.
Mele Mei In L.A.
Feb. 10
Celebrate the rich cultural heritage of Hawaiian music and slack key guitar with an intimate concert in the Clive Davis Theater featuring performances by Hawaiian artists including Grammy winner Charles Brotman, Grammy nominees Amy Hanaiali'i, Raiatea Helm and Jeff Peterson, and Pali, Kawika Kahiapo, Bobby Moderow Jr. of Maunalua and Makana. This special event is held in conjunction with the opening of the museum's latest exhibit, Kī Hōʻalu: Honoring the Hawaiian Slack Key Guitar Tradition. $3. 8:30 p.m.
Grammy Museum Mississippi Night
Feb. 11
Ahead of the opening of Grammy Museum Mississippi in Cleveland, Miss., on March 5, 2016, celebrate the birthplace of the Delta blues by experiencing a special evening featuring performances by DMI All-Stars, Cedric Burnside and Bobby Rush. For ticket information, please contact the Membership Department by calling 213.763.2112, or via email at membership@grammymuseum.org. 5:30 p.m.
In addition, exhibits currently on display include:
Through Feb. 15. Sinatra: An American Icon
Continuing. Respect! Otis Redding and the Revolution of Soul
Continuing. Legends of Motown: Celebrating the Supremes
Continuing. Ravi Shankar: A Life In Music
Continuing. George Carlin: A Place For My Stuff
800 W. Olympic Blvd., downtown, 213.765.6800. grammymuseum.org