5 Ways to Celebrate LACMA's 50th Anniversary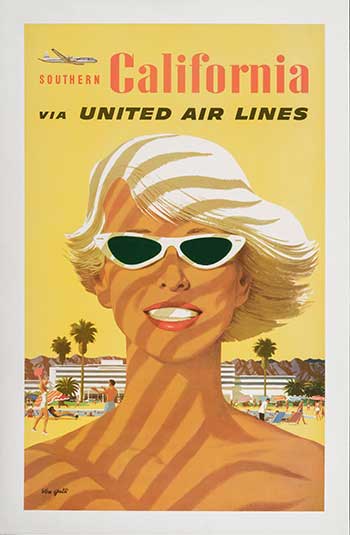 LACMA turns 50 and celebrates with a season full of special exhibitions and events in Los Angeles.
In 50 years since LACMA was dedicated on March 30, 1965, it has grown from humble beginnings into being the largest art museum in the western United States, with a collection that includes more than 120,000 objects dating from antiquity to the present. On the occasion of their 50th anniversary here are five ways to celebrate the city's cultural epicenter.
50 for 50: Gifts on the Occasion of LACMA's Anniversary
Most of LACMA's 120,000 works of art are on display because they have been donated to the museum. In LACMA's newest exhibition, 50 for 50: Gifts on the Occasion of LACMA's Anniversary, on view from April 26-Sept. 13, the museum showcases 50 paintings, sculptures, silkscreens, light works and more that are promised gifts made by a variety of benefactors. See world-class works by Monet, Warhol, Degas, Toulouse-Lautrec, Hockney and many others. The exhibition also displays a collection nearly 50 works from the 19th and 20th centuries on display for the first time from the historic bequest of A. Jerrold Perenchio.
50th Anniversary Free Community Day
Just in time for the opening of 50 for 50, LACMA welcomes the community to view its newest exhibition and all other exhibits for free on April 26; this also includes those that are specially ticketed like Nature and the American Vision: The Hudson River School.
Jazz at LACMA
If you were looking for one of the best things to do in Los Angeles for free, head over to LACMA on Friday nights for Jazz at LACMA. The 24th season opens on April 24 with a tribute concert for LACMA's first jazz concert, which featured Julian "Cannoball" Adderley. While, Julian isn't with us to celebrate the anniversary, many of his band members are and you can hear them live that night. The program continues every Friday night starting at 6 p.m.
Sundays Live at LACMA
Top off the weekend with an evening of chamber music. Every Sunday at LACMA, all are welcome to enjoy the weekly chamber music series featuring up-and-coming artists from around the globe, as well as local groups such as the Lyris Quartet, UCLA Comrades and Capitol Ensemble. At LACMA, enjoy a range of performances, from opera excerpts and solo pianists to thundering percussion ensembles. Performances take place at the Leo S. Bing Theater, not far from LACMA's iconic Urban Light installation, beginning at 6 p.m.
5905 Wilshire Blvd., L.A., 323.857.6000. lacma.org