Play and Dine Around Los Angeles with these Perfect Food and Fun Pairings
From movie themed cocktails to Hello Kitty ramen, here are three perfectly paired ways to play and dine around Los Angeles.
By Christina Xenos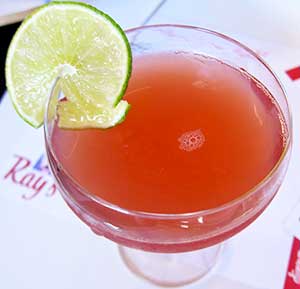 Hollywood Costume and Rays and Stark Bar
Spend the afternoon experiencing Hollywood Costume, the multi-media exhibition that features more than 150 costumes from movies both classic and recent, including such favorites as The Hunger Games and The Wizard of Oz, on view through Mar. 2. Once you've worked up an appetite stroll from the exhibit's home in the Wilshire May Company building across the LACMA campus to Ray's and Stark Bar to dine on a rotating menu of movie-themed drinks and cocktails inspired by the Hollywood Costume exhibit. Some favorites include The Great Gatsby-inspired Twelve Mile Limit with rum, Old Overholt, Applejack brandy, grenadine and fresh lime, in addition to plates like The Hnager Games (a wood grilled hanger steak with panzanella salad) and Mary's Chicken Be Poppin' (pan roasted Mary's chicken with grilled polenta, wild mushrooms, onion and chicken jus).
Because in LA, we certainly have plenty of ideas of how to get our fun on.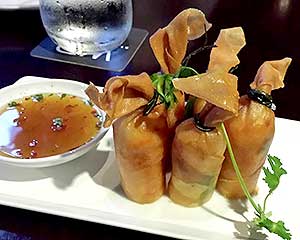 Los Angeles Kings and WP24 Nest's Puck and Play Menu
The Los Angeles Kings are back in action after their recent Stanley Cup victory. For pre-home game festivities, stop by Nest at WP24 for sweeping views of Los Angeles and Nest's new Puck and Play menu where you can chow down on a family style feast full of dim sum and main course offerings like shrimp and lobster spring rolls, pork belly bao buns, Jidori chicken stir fry and more, including a variety of sweet treats for dessert ($50).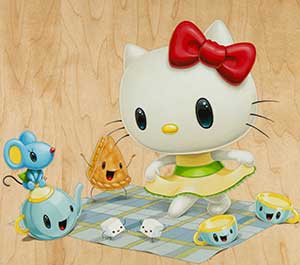 Hello Kitty's Hungry Hunt
Hello Kitty is turning 40 and to celebrate Los Angeles is abuzz with the first ever Hello Kitty Con, Oct. 30-Nov. 2., and Hello! Exploring the Supercute World of Hello Kitty—the first large-scale museum retrospective in the United States devoted to the fan-favorite character at The Japanese American National Museum through Apr. 26. And just when you thought there couldn't be any more Hello Kitty in your life, Sanrio (the global lifestyle brand best known for beloved pop icon) has partnered with restaurants around L.A. to launch Hello Kitty's Hungry Hunt. From Oct. 24-Nov. 21, you can dine at specially selected venues that will serve up everything from Hello Kitty Ramen (at Daikokuya Sawtelle), Hello Kitty Bento Boxes (Plan Check Kitchen + Bar Downtown) to Hello Kitty donuts (Cafe Dulce) and Hello Kitty Sausage (Seoul Sausage Sawtelle). As a bonus, each Hungry Hunt menu item will also include a collectible Hello Kitty's Hungry Hunt pin featuring Hello Kitty enjoying a different treat from each of the participating restaurants.