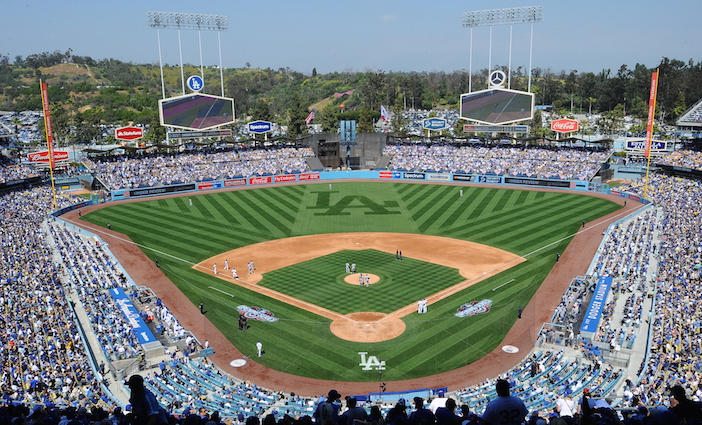 By Vicki Arkoff, adapted from the June 2017 Where Los Angeles magazine.
Peanuts and popcorn and … poke bowls? Yep, Base-Bowls are a thing now at Dodger Stadium, where new dining spaces and stands hope to score a home run.
The Taste of L.A. menu features Vietnamese spring rolls, grilled mole beef skewers, ramen salad, sushi and street-food wraps. Meatball Mania serves a trio of grilled goodies on a stick: classic beef with marinara, chicken with chili verde and savory Thai pork with ginger-soy sauce. "We're bringing new flair," says Ryan Evans, the stadium's new executive chef.
As one of the country's most vegetarian-friendly ballparks (PETA voted it No. 1 in 2015), healthy options include vegan tempeh Sloppy Janes. At the opposite end of the caloric scale, the new King's Hawaiian Grill piles on the meat with smoked wings, pulled-pork and a brisket platter. Standard fries are benched by garlicky and chili-cheesy tater tots.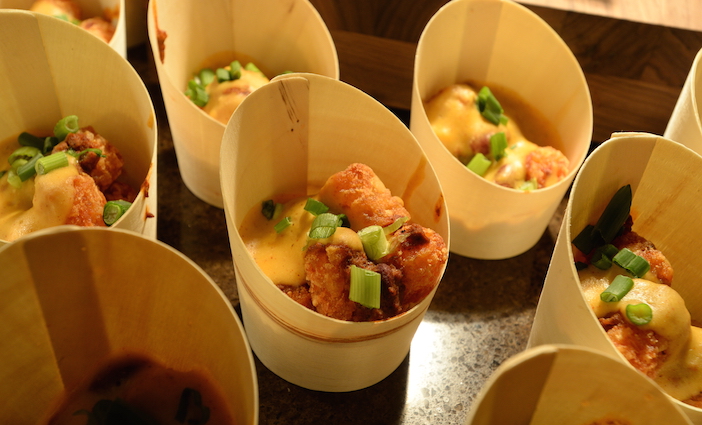 Sweet treats include Stumptown coffee floats at the new dessert stand, which makes classic fair fare to order: funnel cake, glazed churros and fried Twinkies and Oreos. It's just what you need after wolfing down the new 1/3-pound Dodger Burger topped with onions, jalapeño poppers, Budweiser barbecue sauce and an entire Dodger Dog.
Dogs, of course, still lead the pack. Extreme Loaded Dogs raise the stakes and cholesterol levels with toppings like blue cheese, slaw and wing sauce or mac 'n' cheese 'n' Fritos, and the new Spicy Pork Bratwurst is infused with Shock Top beer then topped with caramelized onions and spicy brown mustard. The stadium's food provider, Levy Restaurants, expects to sell 7 million Dodger Dogs this year, but that—ahem—is just a ballpark figure.
Dodger Stadium, 1000 Vin Scully Ave., L.A. losangeles.dodgers.mlb.com
Photos courtesy of L.A. Dodgers.