Celebrate National Martini Day in Los Angeles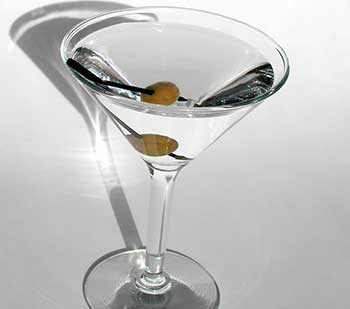 Where to sip around Los Angeles on National Martini Day.
By Christina Xenos
You don't really need a holiday to enjoy a smooth boozy martini, but to celebrate the big day on June 19, head to sidebar at The Beverly Wilshire, Dominick's in West Hollywood or NOBU in Malibu.
sidebar by Wolfgang Puck at The Beverly Wilshire
Four Seasons Hotels and Resorts and elit by Stolichnaya are celebrating the past, present, and future of the world's most revered cocktail—the martini—now through July 19. To commemorate the uniquely American drink, sidebar by Wolfgang Puck at The Beverly Wilshire is offering a "Make Mine a Martini" flight of three martinis crafted with the highest rated vodka in the world. Sip a classic vodka martini to commemorate the past, dirty martini to signify the present and The Neoclassic that looks to the future. The latter martini is a riff on a Martinez with Lillet Blanc and lemon bitters replacing the standard sweet vermouth and orange bitters.
Dominick's
Former Rat Pack hangout, Dominick's has been serving martinis since 1948. To celebrate the drink, the restaurant offers their "Little's" menu on weekdays from 5-7 p.m. during their 5 O'Clock Meeting, where head bartender Gracy Ramirez is serving 4 oz. mini gin and vodka martinis for only $4. Enjoy their classic vodka martini with Russian Standard vodka, Dolin Dry rinse with your choice of olives, twist or onion; or a gin martini with Brokers gin, Dolin Dry, choice of olives, twist or onion.
NOBU Malibu
If you're feeling really fancy head to NOBU for their Spicy Acai Martini. While you gaze out on waves crashing under they patio, sip on the potent potion made with VEEV Acai spirit, acai, passion fruit puree and serrano peppers.