Dive into Oyster Fair at Chaya Venice
Chef Shigefumi Tachibe celebrates oysters with a special menu at Chaya Venice through March 3.
by Christina Xenos
Located just steps from the California coast, Chaya Venice features its Oyster Fair menu and ode to the sea. The menu by Executive Corporate Chef Shigefumi Tachibe is decadently comforting and features hot and cold dishes, highlights of which include Angus beef tartare with fried oyster and sweet potato chips; baked oyster Rockeffeller; baked oyster with nori lemon butter; oyster and citrus-cured salmon chowder with Tokyo winter Japanese leeks; striped bass and oyster papillote, leeks, shiitake mushroom, black truffle, and vin blanc sauce.
We were invited in to sample the main dishes of Oyster Fair and were told that in addition to these Chef Tachibe may add additional creations to the menu in coming days as well. Take a look:
Half dozen oysters on the half shell. Selection included Fanny Bay, Hama Hama and Blue Point.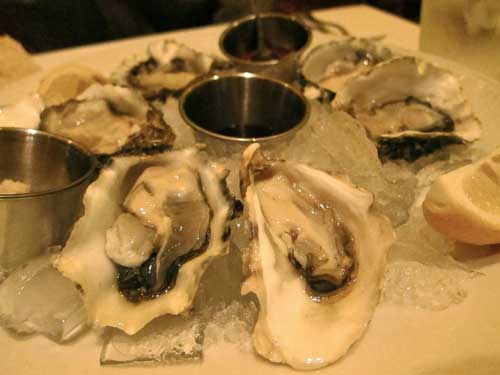 Angus beef tartare with fried oysters and sweet potato chips.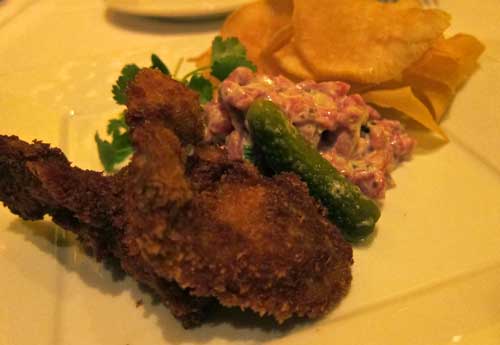 Baked oysters Rockefeller (in back) with baked oysters with nori lemon butter (foreground). The nor in the latter two oysters was chopped up into a fine dust that blend with the butter to enhance the essence of the sea.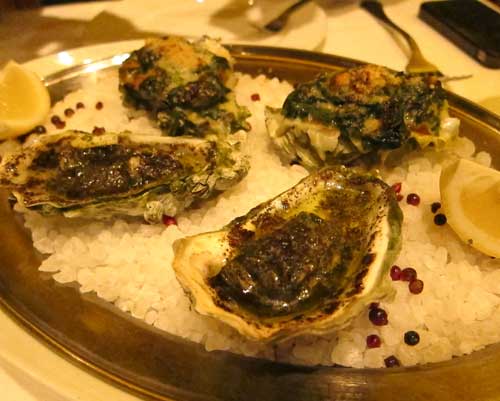 In the oyster and citrus-cured salmon chowder, the salmon was cooked sous-vide style and everything in the chowder was impossibly tender and delicious.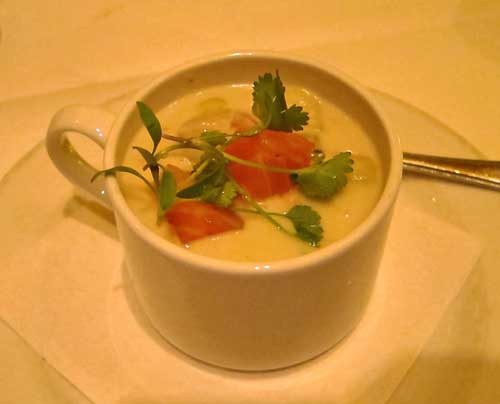 Striped sea bass and oyster papillote on a bed of celery root, shiitake mushroom and tomato, topped with a black truffle vin blank.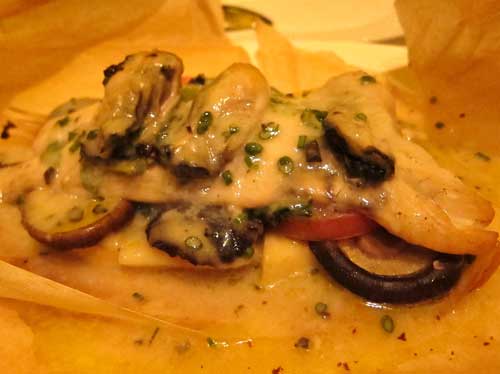 Kobe short rib pot pie was the perfect combination of beef, and baked oyster zucchini champagne cream caramelized sweet onion sauce.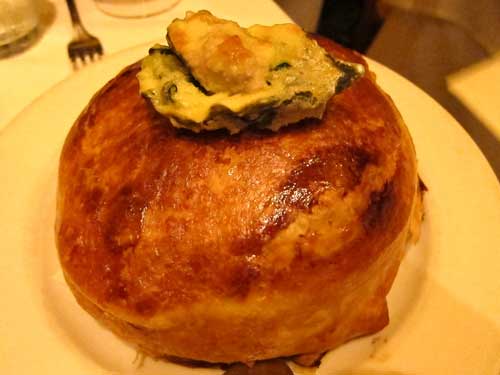 Oyster Fair menu is served during dinner through Mar. 3, along with the regular menu.
Chaya Venice, 110 Navy St., Venice, 310.396.1179. www.thechaya.com/venice