Dinner Lab Launches In Los Angeles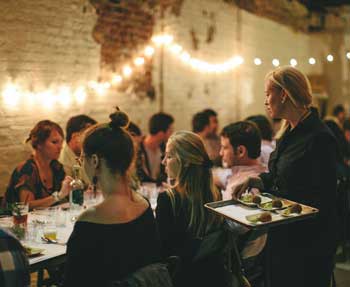 Familiar with pop-up restaurants, tasting kitchens and underground dining clubs, foodies in Los Angeles now have the chance to join Dinner Lab—the newest non-traditional dining experience in LA.
By Christina Xenos
When we venture out for a top dining in Los Angeles we expect the best, and sometimes "the best" does not include booking a table at a traditional restaurant.
Enter Dinner Lab: the membership-based dining experience—which launches in L.A. today—drafts up-and-coming chefs from L.A.'s best restaurants and beyond and pairs them with foodies on the frontier of cutting-edge dining. All you have to do to reap the benefits of the club is become a member.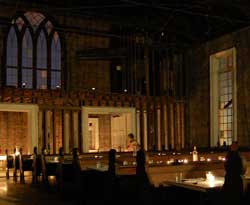 A typical dining experience may take place in a loft space, a vacant movie theater or a helipad. The sky's the limit (or is it?). Each dinner is as unique as the chef creating the menu for the night.
Once you become a member you'll gain access to the Dinner Lab event calendar. Dinners take place in L.A., New Orleans, Austin, Nashville and New York. The L.A. dinners will roll out with one event a month, before working up to six to eight dinners monthly. Once Dinner Lab unveils the calender, just pick which dinners you want to attend and purchase a ticket which covers booze, service charges, tax and food that ranges from five to six and a half courses per meal. Once you're booked, just bring your beautiful self and some interesting conversation.
Membership for Los Angeles opens today for dinners beginning in mid-November. Check out dinnerlab.com for more information.