See Rising Star Chefs Compete in the Ment'or Young Chef Competition Series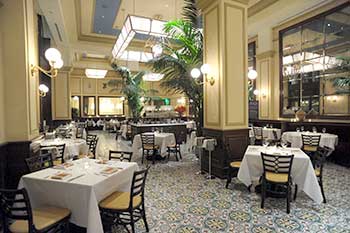 Enjoy a night of competition and cuisine when the Ment'or Young Chef Competition Series arrives in L.A. Chef Timothy Hollingsworth, one of the judges that evening and former Bocuse d'Or participant, gives his take on the night.
By Christina Xenos
Dine on an exclusive menu of Bouchon's signature dishes while watching four future rock star chefs compete in front of host Thomas Keller, and chef judges William Bradley (Addison), Josiah Citrin (Mélisse), David Hands (Bouchon Beverly Hills), Traci des Jardins (Jardinière), Timothy Hollingsworth (Barrel & Ashes), Walter Manzke (République) and Alan Wong (Alan Wong's Honolulu).
This isn't Iron Chef, it's the Ment'or Young Chef Competition Series.
The L.A. stop of the series includes four cooks of extraordinary talent: David Kneller (Bartlett Pear Inn, Easton, MD), William Lansing (The Strand House, Manhattan Beach, CA), Skylar Stover (Hestan, Anaheim, CA), Michelle Tribble (Five Sixty by Wolfgang Puck, Dallas, TX).
As a spectator, you will enjoy canapés, dinner (elegantly paired with wines from Spire Collection) and champagne while watching the contestants work their culinary magic in the kitchen for a $10,000 cash prize and the opportunity to stage at the restaurant of their choice.
Chef Timothy Hollingsworth, a former Bocuse d'Or contestant, is no stranger to competition and will be just one of the distinguished judges that evening. The former chef de cuisine of The French Laundry left his post in Yountville in 2013 and now fronts Barrel & Ashes in Studio City and will launch his first solo restaurant, Otium, opening downtown soon.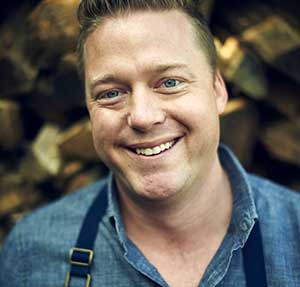 Here's his take on the Ment'or Young Chef Competition Series:
When did you compete in Bocuse d'Or?
I competed in the Bocuse d'Or in 2009, so its been about six years now.
How did that change the trajectory of your career?
I think it really influenced me through the amount of people that I met at the competition. At that point, I had really only worked with Thomas Keller, but being able to work with Paul and Jerome Bocuse, and chefs like Daniel Boulud, was really a turning point in my career. Just having the support of everyone in the Bocuse committee really helped to launch my career.
What are you looking for when you're judging the competition?
Technique is the most important thing, while creativity is probably the most difficult thing to do, particularly when you're that young and have had less experience and exposure. I want to see technique and execution more that anything else, but I also take into account where they have worked before and if they are going straight off of something that was on the menu or if they have ventured outside of their comfort zone.
What do you expect the highlights to be for the people who are dining?
The highlight will really be these young kids that are so passionate about what they're doing, and are willing to put themselves out there, be judged and be criticized by chefs which such high pedigrees. Having done the competition before, I understand what kind of pressure they're under- I admire and respect their dedication.
What skills do these young chefs have to have to be strong competitors?
They need to be fast, organized, disciplined, and must have a passion behind what they do.
How will competing/winning this competition help the young chefs involved?
Besides the exposure, and the opportunity to have relationships with the great chefs judging the competition, just getting honest criticism and feedback will be advantageous for these young chefs. If they do win, and receive the opportunity to stage in one of the restaurants, that alone is an amazing opportunity and a chance to get their foot in the door.
The event is $125/pp all-inclusive with proceeds going to benefit the ment'or BKB Foundation. A limited number of VIP Tickets are available at $200/pp and includes early arrival and a private champagne and caviar reception with guest judges, a behind-the-scenes tour of the kitchen during the competition and a special gift bag upon departure. Purchase tickets at mentorbkb.org