Diamonds Are Forever: The Songs of Shirley Bassey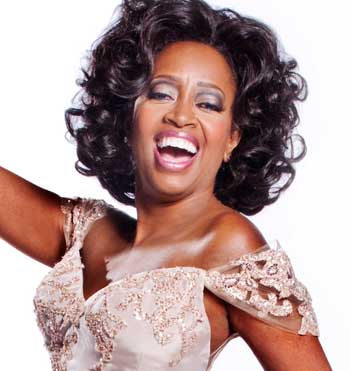 Making its world premiere in Los Angeles, Diamonds Are Forever is a new, theatrical musical evening featuring Jennifer Leigh Warren's (Broadway: Little Shop of Horrors, Big River) fresh spins on Bassey's legendary songs, including monster hits like Goldfinger, Big Spender, Diamonds Are Forever and more.
The show, directed by Richard Jay-Alexander (Barbra Streisand, Bernadette Peters, etc), is not an imitation or a life story/bio of the great star, but a gentle nod to the brilliance of material, approach and unique delivery of some of the greatest songs ever written. As everyone knows, great songs never go out of style—especially when stylishly presented.
With a full band, under the musical direction of Kenneth Crouch (Eric Clapton, Babyface, etc), the evening's fashions designed by Ali Rahimi at Mon Atelier, and observations of a very rich period in history, this concert will define what truly makes a star. $30. 8 p.m. (Sunday 7 p.m.)
The Renberg Theatre at The Village at Ed Gould Plaza, 1125 N. McCadden Place, 323.860.7300. www.UprightCabaret.com/events