David Haskell & Chef Joseph Mahon's "Magnum" Culinary Pop-Up Series at Royal/T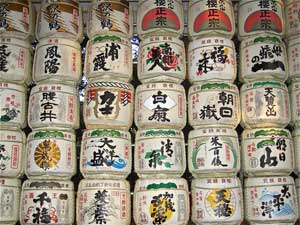 On April 17-19, dynamic duo David Haskell and Chef Joseph Mahon pop up at Royal/T in Culver City for three nights of innovative cuisine and innovative drink pairings. Diners have a choice of a five ($62), seven ($80), or ten-course menu ($118) with optional wine pairings ($45-92). The event pairs Mahon's French cuisine with Haskell's sake, Asian beer, and French and Italian wine selections (with a special menu on Tuesday, April 19 in celebration of Haskell's 35th birthday). Courses will include: Fennel Royale with Sea Urchin, Apple Cloud, and Nori Powder; Braised Baby Octopus with Leek Risotto, Pine Nuts, and Pancetta Vinaigrette; Miso-Cured Hangar Steak with Creamed Spinach, Shitake Mushroom Tempura, Sesame Seeds, and Ponzu Sauce; Yuzu Crème Brûlée with Poached Apricots. Small plates and sake pairings by Mahon and Haskell will also be available at Royal/T's bar throughout the three-night series.
Royal/T and Magnum are also working in collaboration with the Japan Sake Brewers Association to donate 5% of dinner proceeds and 100% of silent auction (featuring vintage wines, cooking classes and a private dinner by Chef Mahon) proceeds to benefit the devastated sake industry (more than 200 sake breweries were affected by the earthquake and at least 10 were completely wiped out). They have set up a fund where all of the money will go directly into rehabilitation and restoration of all of the affected breweries.
Reservations for the event need to be made by calling the Magnum reservation line at 323.798.4648 or by emailing magnumdh@gmail.com.
Royal/T, 8910 Washington Blvd., Culver City. www.royal-t.org