Roberto Bolle: Voyage into Beauty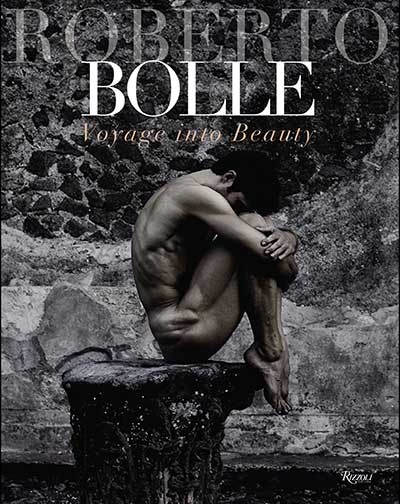 Revel in new book— Roberto Bolle: Voyage into Beauty —that depicts the exquisitely sculpted star in various locales throughout Italy.
By Julia Vicente
Roberto Bolle, A principal dancer of American Ballet Theatre in New York and a star of Milan's Teatro alla Scala Ballet in his native Italy, recently came to town as a dancer and guest artistic director of BalletNow, a gathering of international dance stars at the Dorothy Chandler Pavilion.
Bolle returns to the Music Center Nov. 27-29 to dance in Stravinsky's Apollo with the Los Angeles Philharmonic at the Walt Disney Concert Hall.
Fans can also revel in a new book that depicts the exquisitely sculpted star in various locales throughout Italy. Roberto Bolle: Voyage Into Beauty chronicles two types of beauty: poses by the dancer in the ruins of Pompeii and a more travel-centric view of Bolle and other artists participating in his annual fundraising event, Gala Roberto Bolle and Friends, from 2008 to 2014. The settings are UNESCO World Heritage sites.
The Pompeii photos, the first third of the 160-page coffeetable book, are by Fabrizio Ferri. Their beauty is dark, befitting the remains of a city destroyed by the eruption of Mount Vesuvius in A.D. 79. Bolle is portrayed primarily in sepia against backdrops whose photographic graininess suggests the ash that once covered the city. Bolle is static, sometimes illuminated by a striking chiaroscuro effect, occasionally nude. In one shot he's reflective, a la Rodin's "The Thinker." In others he looks as if he's preparing to throw a discus or bolt off of runners' starting blocks. There's even a closeup of his calves and perfectly arched feet against the ruins.
Things brighten up considerably in photos by Luciano Romano at the Colosseum in Rome, the Cathedral in Milan, La Certosa Monastery on Capri, Florence's Boboli Garden and elsewhere. Bolle performs exultant grand jetés, soaring stag leaps, scissor-like cabrioles, primarily in solo shots and sometimes with partners.
The photographs capture the sweeping immensity of the monuments and plazas; the modern-day stage, rigging, screen and chair setups amid the ancient amphitheater seating make for eye-catching juxtapositions. Curtain-call views, with thousands of enthralled fans as close as permitted to the stage, provide a glimpse into superstardom.
The minimal text is by Valeria Crippa. Robert Wilson, who in 2010 recorded 36 video portraits of Bolle, provides a fanciful introduction.
Check out some images by Fabrizio Ferri in Roberto Bolle: Voyage into Beauty:
[Best_Wordpress_Gallery id="81″ gal_title="bolle"]