Cocktail Confidential: A Guide To Los Angeles Nightlife
Neo-speakeasies, reservation-only drinking dens, hidden dance clubs—the hottest Los Angeles nightspots have an air of secrecy. Allow us to let you in on Los Angeles nightlife's little secrets.
The Roger Room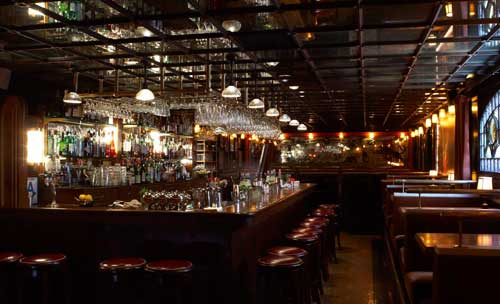 Take into account the gaggles of well-dressed denizens going in and out the door at 370 North La Cienega Blvd., and the neon signage indicating a psychic parlor suddenly looks … suspicious. Even those in the know may walk past the Roger Room a few times before realizing the storefront is a fake. With its stained-glass windows, cozy booths and retro wall murals, the cocktail bar looks like the kind of place where flappers would have gotten a little wild back in the day. The Roger Room has style to spare, but nightcrawlers come for the drinks, concocted by preeminent L.A. mixologist Damian Windsor. 370 N. La Cienega Blvd., L.A., 310.854.1300.