Chi Lin Offers Hong Kong-Inspired Cuisine In West Hollywood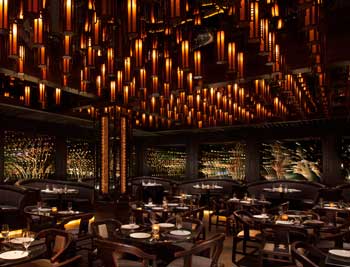 Los Angeles-based hospitality visionaries Innovative Dining Group's newest venture draws on Hong Kong-inspired cuisine from chef Cecile Tang.
By Christina Xenos
If there ever were a group to add flavor to Los Angeles' storied Sunset Strip and beyond, it would be L.A.-based hospitality visionaries Innovative Dining Group (IDG) where you can find the best Los Angeles chinese restaurants. In just a little over a mile the collective serves up top cuisine that spans from sushi at Katana, to steaks at BOA, to fine-dining Italian in a expansive indoor-outdoor space at RivaBella. Their newest addition to the scene, Chi Lin, lands just next door to RivaBella and draws on Hong Kong-inspired cuisine from chef Cecile Tang (JOSS).
The seductive space offers all the sexiness you would expect from a Sunset Blvd. hotspot. The dimly lit bar and lounge welcomes you to the adjacent dining room that is lit overhead by hundreds of pendant lamps and lined with striking—almost trippy—optical art displays of butterfly wings; Studio Collective created the interior design with inspiration from the Hong Kong skyline.
The restaurant offers signature dishes like Maine Lobster Cantoness Xiong-Tong with ginger and scallion over house-made noodles; Chi Lin Peking duck with plum sauce, cucumbers and scallions; Chrysanthemum chicken with chanterelle mushrooms and crispy prosciutto di Parma; among others.
You can take a closer look at what we noshed on during a recent visit to the restaurant: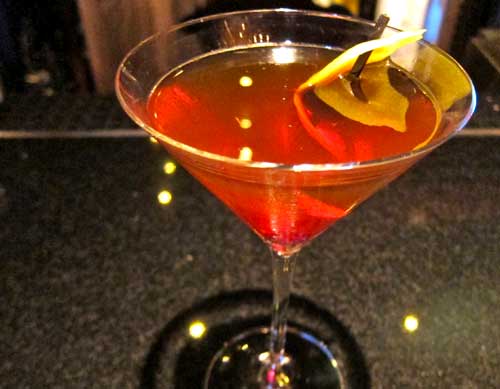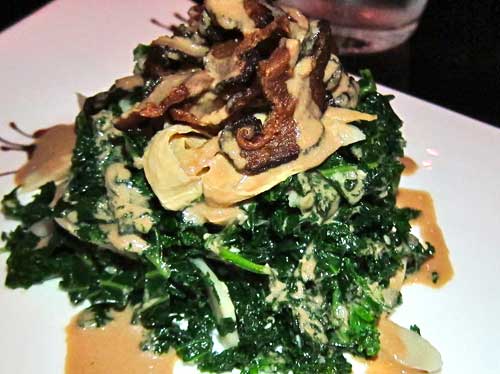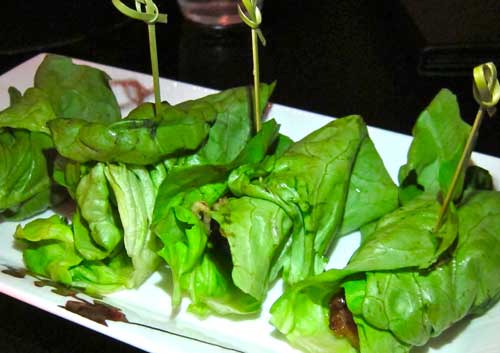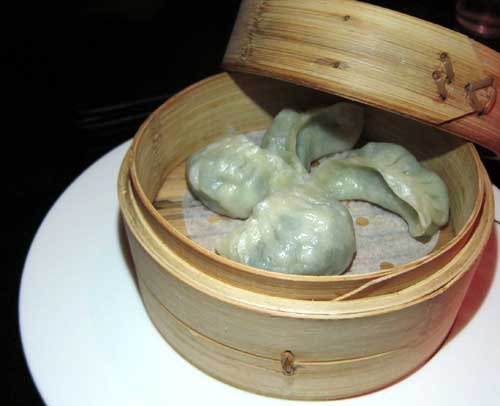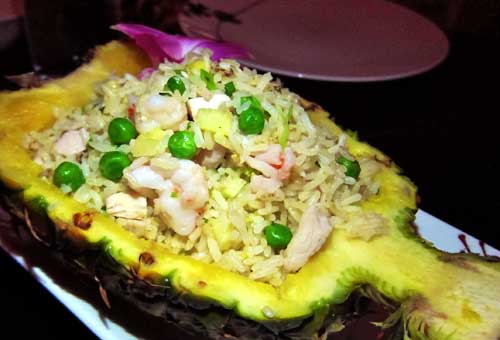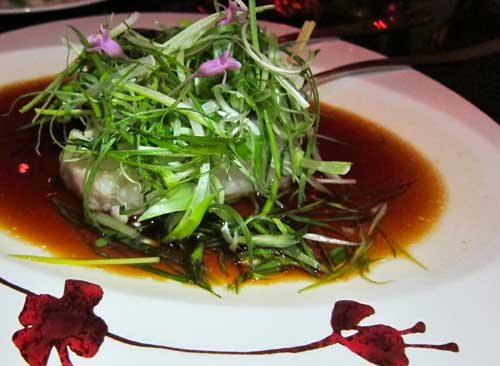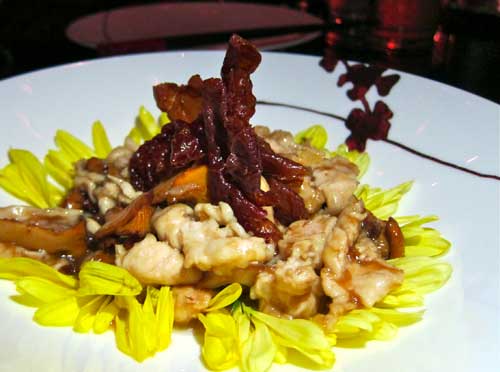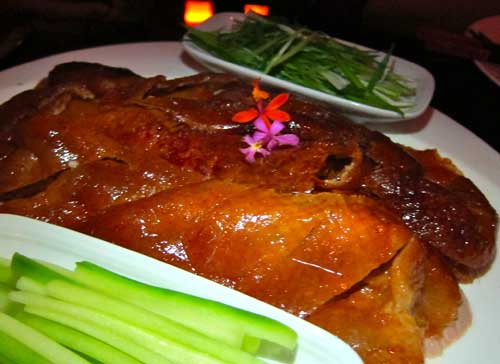 Chi Lin also offers a selection of dishes catering to those who crave more healthy options, including a selection of vegan dishes like pea leaf and water chestnut dumplings served with a spicy chili dipping sauce, and forbidden rice and heirloom grains scented with ginger and green onion; among other options like quail consomme with Chinese berries and ginseng and half a roasted chicken with golden crispy skin, carved and served with housemade Porbien crepes, plum sauce, and julienned cucumbers and scallions.
Open daily for dinner. 9201 Sunset Blvd., West Hollywood, 310.278.2068. innovativedining.com