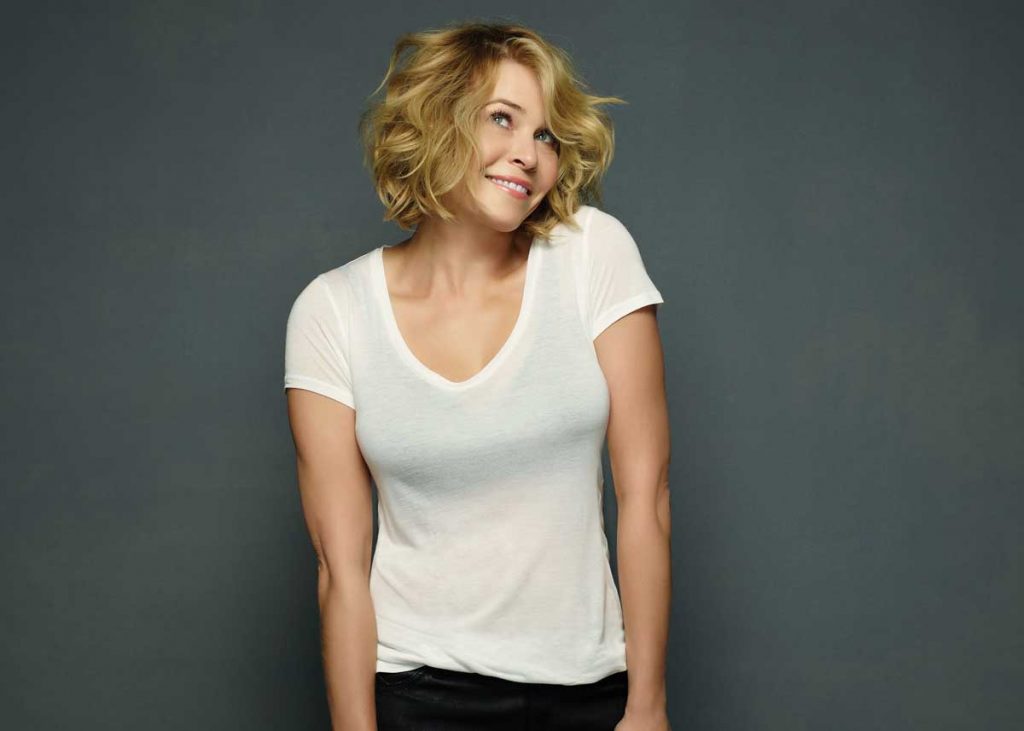 Chelsea Handler is brash and fearless—and, lately, she's been on a tear.
If Chelsea Handler knows anything, it's that it's never too late to reinvent yourself. Yet, if you were a successful talk-show host (Chelsea Lately on E!), stand-up comedian and New York Times best-selling author, why would you want to? For obvious reasons, says the 41-year-old. "It's scary to take a leap of faith, but I'd rather do that than do the same thing over and over." The leap in question involves hosting a four-part documentary-style series, Chelsea Does, and a talk show for millennials, both set to premiere on Netflix this year. Together they reveal a whole new side of Chelsea Handler. "I'm not saving the world, so [I'll] at least try to be interesting!" she says. Handler may not claim to be an expert in everything, but when it comes to being interesting—well, she has that one down pat.
Of the four topics you cover for Chelsea Does [drugs, marriage, Silicon Valley and racism], which fascinated you the most?
I love drugs—those are fun—so I thought, "We should do something with that!" Nobody ever does [drugs], really, on camera. … The marriage one was the most surprising because I didn't realize how intimate it was going to be, and it's really personal and vulnerable.
Is anything off-limits for you?
No, I mean … I try not to talk about children too much or my friends' children. I try not to incriminate people who have children. [Laughs]
Audiences will see you in a different light after they watch Chelsea Does. What do you hope they take away?
You can't get away from growing up, so this was an exercise in growing up. It was, like, "Maybe I am going to calm down at a certain point, and maybe I'm not going to be as obnoxious all the time." To put yourself out there [for me, is like] a different kind of nudity.
What's "private Chelsea" like, compared to your public persona?
I think I'm very transparent. I always assume everyone knows [everything] about me, because I've never hidden anything, but I think people who watch the documentary will see a difference in the person they saw hosting [Chelsea Lately].
Do you enjoy interviewing your celebrity friends, or is it more fun to interview strangers?
It's fun and easier when you know them [on a personal level], but then you get protective of them also. I started as such an outsider. … Then you become the ultimate insider, [and] you think, "Well, now I can't make fun of these people!"
Which celebrity made you the most nervous to interview?
Oh, there have been a few. Sometimes you'll notice your lip is quivering during an interview, and you're thinking, "Oh, no, what is going on?!" Miley Cyrus actually made me nervous the first time I met her because she's so open that it made me feel like I was a fraud. I thought, "Am I fake?" [Laughs]
How do you avoid burnout?
Honestly, I did burn out, and that's why I needed to take a year off. I needed it badly, and I traveled and went all over the world. I was just so dehydrated [before]. … Once you start working, you get wrapped up in it, especially when you're inspired, but I needed to get re-inspired and water my brain.
What do you wish you could tell your younger self?
The most important thing is to experience every possible thing you can. For my personality type, it's important to remember it's not about accepting an invite to every party going on, but sometimes it's equally important to stay in your hotel room in a beautiful city and order room service if that's what you want to do. Experience every end of the spectrum. Visit a city three times and have completely different experiences just to make sure you're not sucked into doing the same things repeatedly.
What is L.A. to you, and why  does it suit you so well?
L.A. to me is luxury and comfort. You can have space to live in, you can have a backyard, and you can go outside every single day. It's exactly what I hoped it would be when I was a little girl. When I was a little girl, I thought, "When I grow up, I'm going to buy a house in Bel-Air and play tennis and be an adult and have dogs," and I did it. It's exactly what I thought it would be.
What are your must-haves in L.A.?
Sushi. There are so many great sushi spots in L.A. I would never be able to live without Blue Plate Oysterette by the beach [in Santa Monica]. And the palm trees. Even though they're not really native to L.A., you just look at a palm tree and it's paradise.