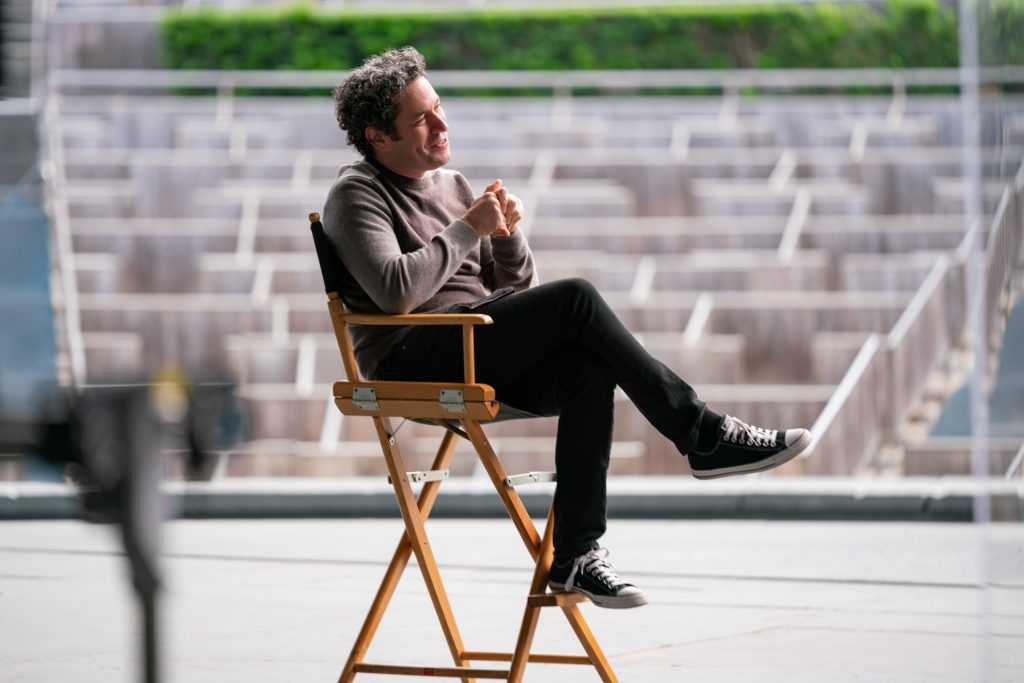 Now in its second season, the Los Angeles Philharmonic's virtual series envisions performances in new ways.
Second in a nine-part series, "The Arts of Innovation," powered by Performances Magazine.
By Libby Slate
From aerial drone shots to sweeping views of box seats and benches, from backstage glimpses to onstage perspectives, the Los Angeles Philharmonic's digital concert video series Sound/Stage captures the Hollywood Bowl as no patron could ever see it in person. The 16-episode series, which premiered last September and has just launched a second season, presents members of the L.A. Phil—led by music and artistic director Gustavo Dudamel—and guest artists in multifaceted online programs that provide visual and aural sustenance to viewers hungry for music during the COVID-19 shutdown.
Music, and so much more. Bowl regular Jean-Yves Thibaudet performs Gershwin's Rhapsody in Blue while part of the camera team is shown attaining artistic piano shots. Members of the Grandeza Mexicana Folk Ballet Company dance in the aisles by empty Bowl box seats, silhouetted against orange stage lighting. Dudamel and four-time Academy Award-winning director-writer-producer Alejandro G. Iñárritu discuss the crafting of finales, in film and music, that evoke emotion. Other artists include Andra Day, J'Nai Bridges, Chicano Batman and Kamasi Washington in the first season and John Adams, Common and Yuja Wang in the second. Accompanying online materials include interviews, essays, photos and playlists; like the series, they are free of charge.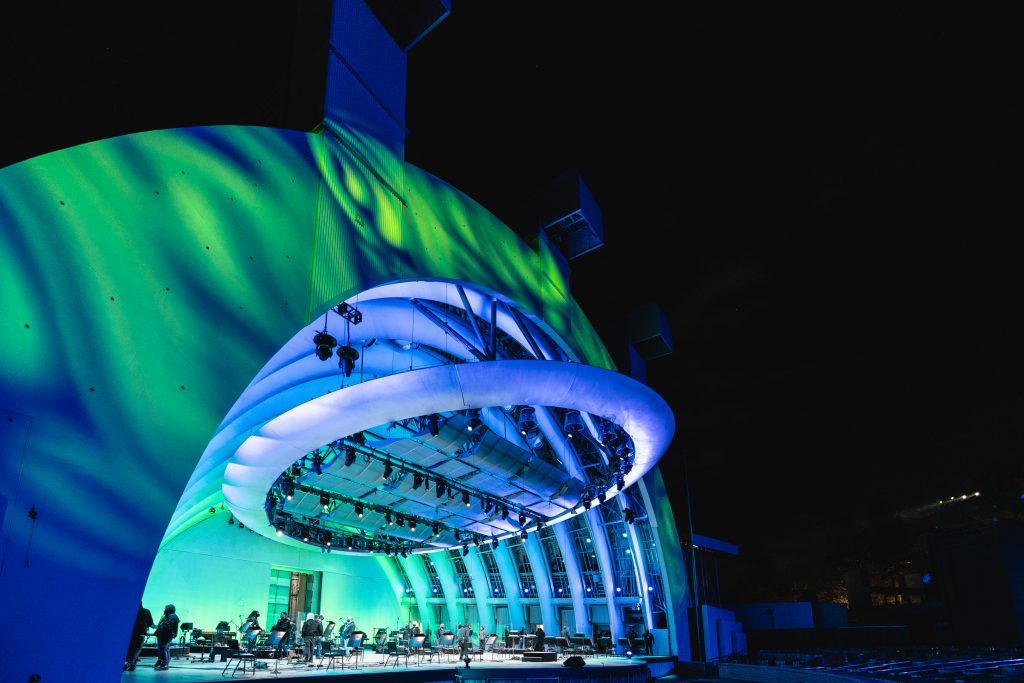 "We are in Hollywood's backyard. This is the Hollywood Bowl. What we've tried to create is something that is more cinematic, because we have this incredible community of filmmakers right here in Los Angeles," Meghan Martineau, the L.A. Phil's vice president of artistic planning, says of the impetus behind Sound/Stage. "I'm spoiled—I have the opportunity to stand onstage at rehearsal or stand in the wings in performance and see up close what's happening. That's what we're able to share with Sound/Stage: You can see the artists walk on, talk to each other, see someone give a little look during a performance. It adds a little personal humanity. The hope with Sound/Stage is not to replace a live performance, but to create something that provides a different experience."
It was Dudamel who insisted on keeping the connection to orchestra patrons when live performances had to be canceled, and Dudamel who chose the episode themes and content. Among the themes: Love in the Time of COVID, Easter Sunrise at the Bowl, A Pan-American Musical Feast—featuring chef José Andrés discussing the connection between food and music—and Power to the People!, which reflects the Walt Disney Concert Hall festival of the same name that was cut short by COVID.
It wasn't just the directors hired for their experimental vision who were contending with this new art form. "The first round was a huge learning curve for everyone," Martineau says. "We had to do everything from scratch. How do you lay out the [socially distanced] orchestra? Where do you put your camera operators, and how do they interact with the musicians? Everybody has been challenged to think about their jobs differently and try something new."
The second season brought new directors and a new style, with Dudamel speaking more to the viewing audience, more interviews and increased use of animation, such as the four animated folk tales featured in an episode on Saint-Saëns' The Carnival of the Animals. The changes were in response to viewer feedback. Educational materials for some second-season episodes are being provided free to teachers and students in the U.S. and internationally.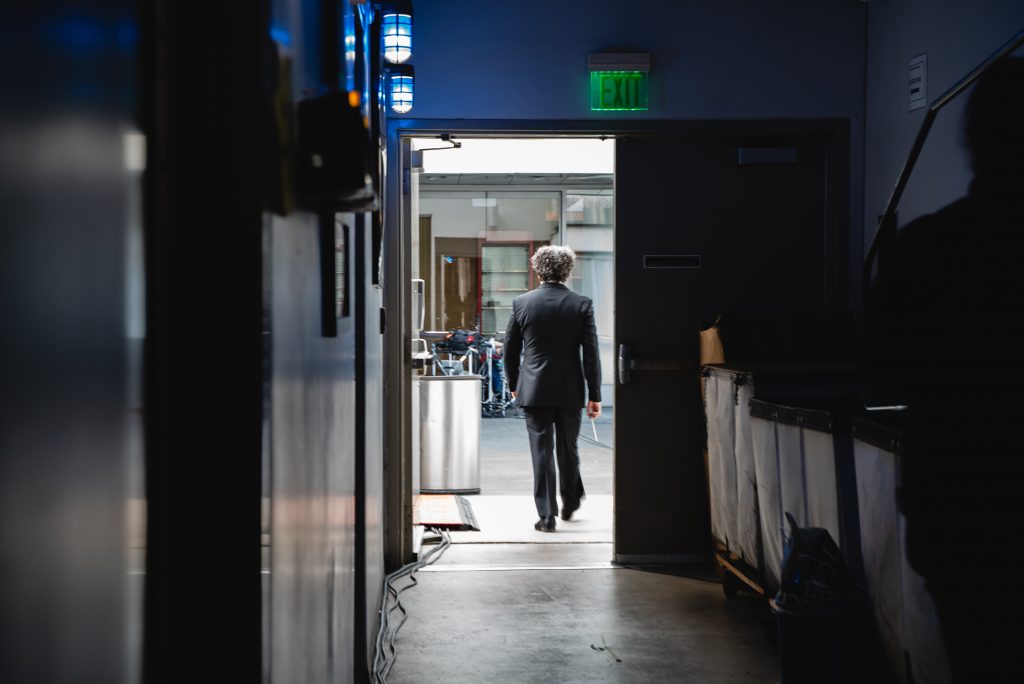 Though Sound/Stage has expanded the L.A. Phil brand by drawing a global audience, Martineau sees a greater benefit. "If your product is out to more people," she says, "you're spreading more good in the world."
Photos courtesy L.A. Phil