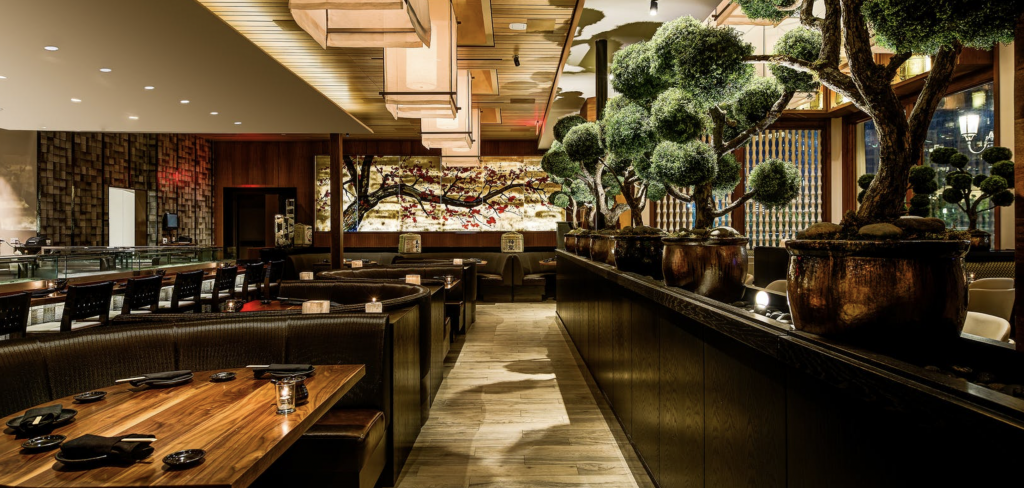 Innovative Dining Group Expansion
Known for delivering first-class service and innovative cuisine, IDG elevates dining experiences with impeccable style and seductive ambiance. A-listers and tastemakers come from all over to enjoy a restaurant's attention to detail. Their restaurants are in all the premier destinations such as Los Angeles, Las Vegas, Newport Beach and Scottsdale. Restaurants such as BOA steakhouse, Sushi Roku, Katana, and more catered to an experience that is just beyond eating, but showcases a grandeur that stands only IDG is known for.
BOA Steakhouse in West Hollywood for example has an allure to the public, not only for its food but the overall scenery. As cars pull up, you can tell the clientele of the location, the type of guests who would come in here. Everyone is dressed up not only for the weekends, but also on the weekdays. Every dining moment is a special moment and it shows from the huge collections of wines as you enter the restaurant to the seductively, styling interior design of the bar. A modern steak house that is alluring and sexy, a perfect description that makes up one of the fine establishments of IDG.
With that in mind, I am excited to tell you that I spoke to one of Innovative Dining Group's co-founders, Lee Maen, who graciously gave us a deep insight on what is happening behind the scenes for their iconic restaurants. First recognized for helping to pioneer the modern sushi movement in 1997 with their inaugural restaurant Sushi Roku and for inventing the contemporary steakhouse with BOA Steakhouse in 2001, his contributions to IDG success continues to grow now for about 24 years in the business, expanding internationally at the same rate as domestically.
Meet IDG's Co-Founder, Lee Maen
Mr. Maen, you've been part of IDG for so long, what makes this year special for you when reflecting back from the beginning?
"I am really proud of our team. During Covid we worked incredibly hard with all of the pivots necessary and worked really well as a team. Everyone really stepped up. While I would not want to go through Covid again, it actually made us a much stronger company for the long term. We had been through tough times before but nothing like this."
I heard that you are planning to expand BOA and Sushi Roku to Manhattan Beach, plus to other popular cites, why the expansion?
"We've decided to focus on our core brands, we have built a team that is ready for expansion, and it's a great time to take advantage of our post covid learnings.  We picked Palo Alto because we found an amazing location and the people in Silicon Valley are very familiar with us. The Austin expansion comes as many of our Southern California regulars have moved there.  Austin is a cutting-edge city with amazing people and a thriving food scene. We are excited for this opportunity."
Do you and your team have something special with your upcoming expansion? Any special services that you and your team are planning to integrate?
"In Austin, within the building above us, we will be doing a Sky Lounge. Think of a sophisticated hotel lobby bar/lounge but 14 stories above ground with views of most of the Downtown Austin skyline."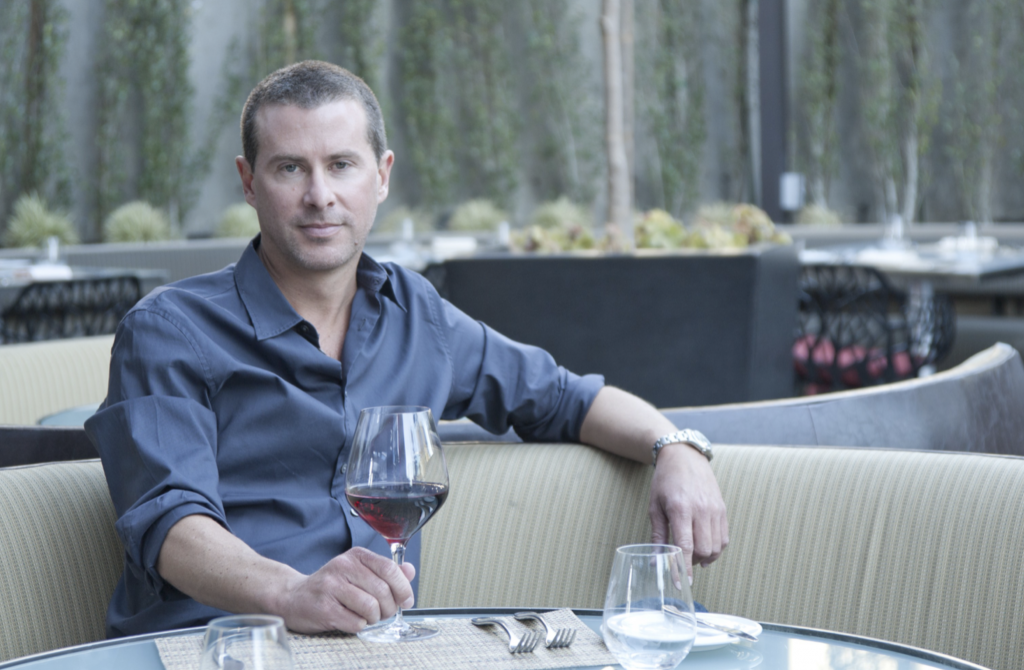 Do you have any special memory that you have with iconic BOA and its popularity in West Hollywood?
"We've had the honor of hosting many of Hollywood's most memorable events throughout our time here from award shows to concerts to weddings and more. However, this being my first year as a parent, I can't help but hold my first Father's Day on the patio this past June as the top contender."
What is your favorite dish at BOA, or dishes?
"Our Caesar salad is always a favorite. The Baklava appetizer is like nothing you have ever had and is a must try. Right now, we have a special Westholme Wagyu Rib Eye from Australia. It is unbelievable and little less expensive than Japanese Wagyu."
Information
For more information on Innovative Dining Group CLICK HERE
Pictures courtesy of Chef Vicky Colas, Medium.com. Innovative Dining Group.