Bid Adieu to Drago Santa Monica with Throwback Dishes, Winter Menu Selections
After 21 years, Drago Santa Monica shutters at the end of January, and offers select items from the original 1991 menu in its final month.
As much as Los Angeles diners are mourning the impending loss of Drago Santa Monica—Chef Celestino Drago's 21-year-old modern Italian institution—at the end of January, Drago softens the blow by offering "throwback" dishes from the original 1991 menu, in addition to their featured winter menu items. Dine on seven dishes from the original Drago Santa Monica menu, which includes polenta sandwich, wild mushrooms, fontina cheese, truffle fondue; sautéed duck liver, aged balsamic glace, grilled Belgium endive; baked ziti, meat and cheese sauce, wrapped with eggplant; spaghetti with pressed dried tuna caviar, garlic and chile; Sausage-filled quail, grilled polenta, saltimbocca sauce; and Pan roasted lamb loin, potato tart, grilled mushrooms, sweet & sour.
You can also bid adieu with an array of creative Itialian comfort food by Chef de Cucina Evan Gotanda on Drago's winter menu, which we recently had the pleasure of experiencing:
Ricotta e pere: Ricotta, pear, red wine, arugula, hazelnut salt: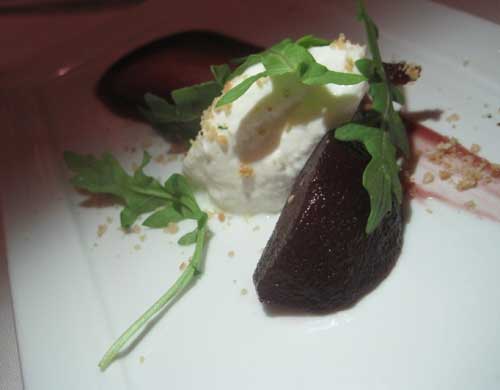 Agnolotti di zucca: Butternut squash, ricotta, butter glaze: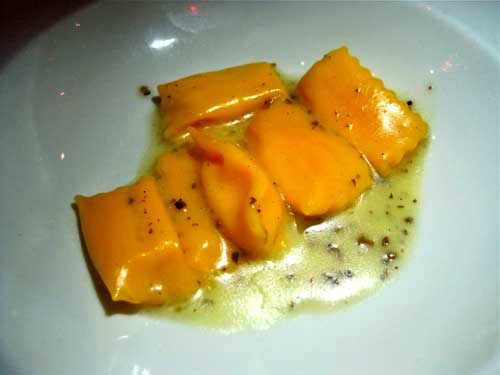 Risotto alla barbabietola: Beet risotto, shaved candy beets, puffed risotto:
Pappardelle al fagiano: Pappardelle, roasted pheasant, morel mushrooms (Photographed with hand rolled cecaluccoli instead of pappardelle):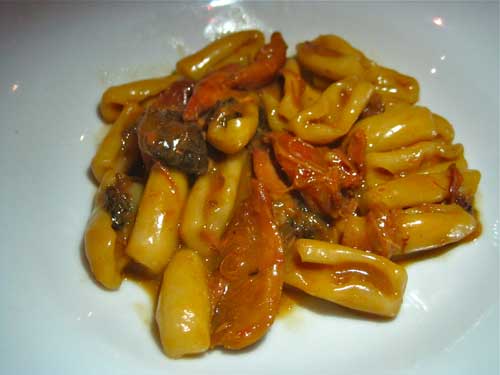 Trota salmonata: Arctic char, carrot, rapini, oregano, balsamic: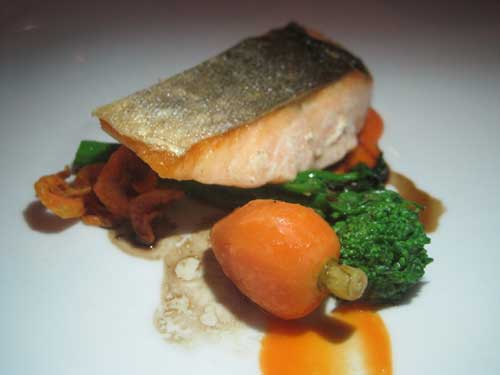 Costata di manzo: New York steak, soft polenta, bacon, Brussels sprouts, red wine (Photographed as a duo of beef with braised short rib):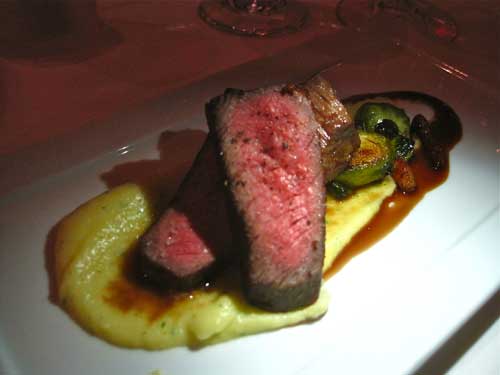 Brioche al mirtillo: Orange espuma, orange dust, cranberry granola: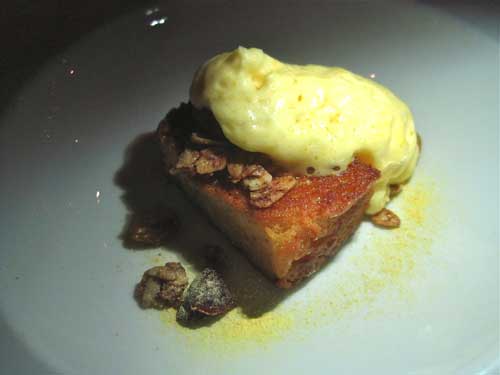 Crostata al cioccolato: Dates, brown sugar gelato, walnuts: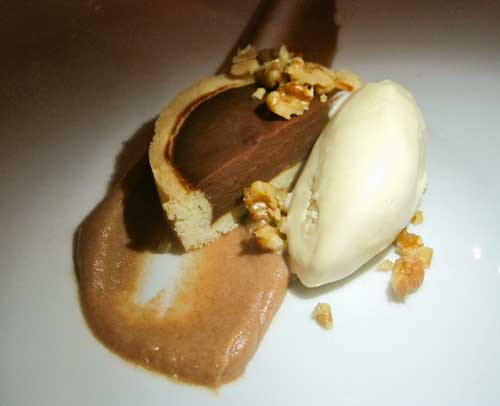 Drago Santa Monica, 2628 Wilshire Blvd, Santa Monica, 310.828.1585. www.celestinodrago.com/DragoSantaMonica