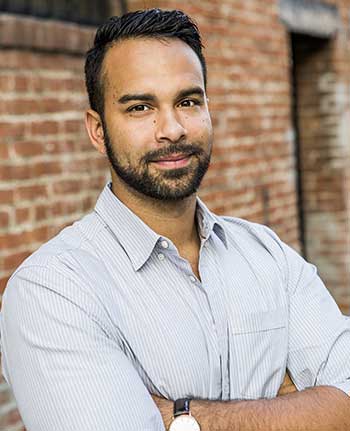 When mixologist Julian Cox isn't mixing a drink, he's out and about in booming downtown L.A. (DTLA). Find out a few of his favorite spots.
adapted from Welcome to the Neighborhood in Where Los Angeles magazine by Marina Chetner.
Julian Cox, named one of Food and Wine's top mixologists, began his career behind the bar of Michelin-starred Sona and French bistro Comme Ça before blazing a trail through the city with beverage programs for such buzz-worthy restaurants as Picca, Sotto, Bestia, Petty Cash and Acabar. The "Best Bartender in L.A." has also won two national bartending championships and been nominated for three consecutive James Beard awards for outstanding bar program. Cox is on the advisory board of the Museum of the American Cocktail and mans his flagship bar, Brilliantshine, in Santa Monica. When he's not mixing a drink, he's out and about in booming downtown L.A. (DTLA).
Eating in Downtown L.A.
Chef Josef Centeno is super talented, and I love that his restaurant Orsa & Winston really plays to his culinary past but is also modern and progressive. I've been spending a lot of time at Grand Central Market, and some of my favorite stands include Belcampo, G&B Coffee and Wexler's Deli. Another great newcomer is Andy Ricker's Pok Pok Phat Thai LA—I'm such a fan of his Portland and Brooklyn locations. Bestia is the restaurant that launched the Arts District: a real next-level spot and great place to take a date, too.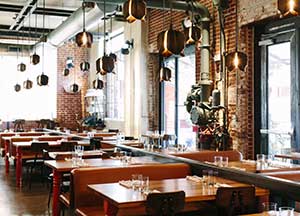 Things To Do in Downtown L.A.
Do the Downtown L.A. Art Walk—on the second Thursday of every month—to see new work and get introduced to artists. If you're not into art, it's still a fascinating activity—the street is buzzing with people and great energy. I love catching shows at the Nokia Theatre L.A. Live, or a basketball game at the Staples Center. It's a fun night out with friends and family, and always crowded. Chinatown is really up-and-coming. The little plazas are filled with tons of great restaurants, jazz clubs, bars, tea and herb shops—you name it.
Salons and Spas in Downtown L.A.
Salon Pure is the go-to salon for me and my DTLA guys. They give the best men's haircuts in the city for about $50. Worth every penny, and I refuse to go anywhere else. Los Angeles Athletic Club (LAAC) has this incredible Olympic-sized pool on the top level that you can see into through the ceiling of the floor below, and great squash courts where all the heavy-hitter business guys play. The Springs—this place is awesome. It's a totally next-level creative space with a vegan restaurant, juice bar, yoga classes and massages. An Arts District oasis.
Shopping in Downtown L.A.
I'm really glad Brooks Brothers reopened last year—they're reliable for menswear. RIF LA in Little Tokyo is a real gem, with an incredible selection of vintage sneakers, including some of my favorite vintage Jordans. At Urban Radish you can find anything from snacks to clothing to hair products. It's a cool market scene and can introduce you to great natural products.