Discover Trina Turk's Perfect Day in Silver Lake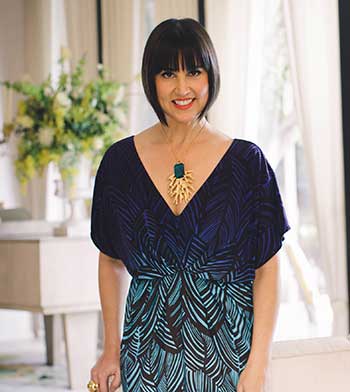 Designer Trina Turk shares her favorite under-the-radar spots around her neighborhood of Silver Lake.
adapted from Welcome to the Neighborhood in Where Los Angeles magazine by Marina Chetner.
Trina Turk's designs epitomize effortless SoCal chic. A California native, Turk draws on the state's mix of cultures, art, architecture and landscapes to inform her contemporary aesthetic. At her eponymous boutiques, which include locations in Manhattan Beach and on West 3rd Street, Turk's ready-to-wear collections, accessories, bags, shoes and home wares create a kaleidoscopic display infused with bold colors, retro prints, classic lines and beautiful fabrics. The avid vintage shopper and traveler always has her finger on the pulse of what's cool, so we were rapt when she shared her favorite under-the-radar spots around her neighborhood of Silver Lake.
Shopping in Silver Lake
I love the little strip of Silver Lake Boulevard for its chic assortment of carefully curated boutiques. If you need a gift for a design-oriented person who has almost everything, or that perfect decorative accessory for your coffee table, you'll find it here. Lawson-Fenning's eastside shop offers vintage furniture and home decor with an organic modernist vibe mixed with pieces from their eponymous collection, available to order. Yolk is run by expat Swede Maria Neuman and focuses on Scandinavian design with a sprinkling of local products. The yellow Yolk logo is cheerful and bright, as are the contents of the store, which includes stuff for kids. Rubbish Interiors is the showroom for interior designer Scott Mangan. Lots of chinoiserie and touches of brass mixed with swanky items that would be right at home in a cool '70s bachelor pad. Lake Boutique has a little bit of everything: clothing with that "I'm artfully disheveled and not trying too hard" look from labels like Isabel Marant and Pomandère, apothecary items from La Compagnie de Provence, dainty jewelry and bright John Derian poufs. Right at Sunset Junction, Mohawk General Store carries one of my favorite designers, Dries Van Noten, along with Raquel Allegra and clean basics from Samuji.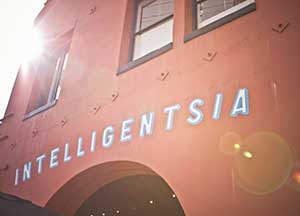 Eating in Silver Lake
If you need a shot of caffeine to make it down this 3-block stretch, stop at LAMILL Coffee for a delicious cup. Brunch and sweets, too! Intelligentsia coffee is where I go for my morning pick-me-up. My husband, Jonathan, and I like to sit on the sidewalk at Millie's Cafe on Sunset [Boulevard] for a low-frills, delicious weekend breakfast—I always have the spinach and feta scramble. The parade of dog walkers and locals adds Silver Lake personality.
Things To Do in Silver Lake
Take a Pop Physique class! It's similar to a ballet barre class based on the Lotte Berk method. Be warned—it's challenging! Check out the Silver Lake Reservoir—the 2-mile walk provides great views of the Silver Lake hills, including Neutra houses where we've previously shot some of our campaigns. For midcentury architecture enthusiasts, the Neutra VDL House is open on most Saturdays; tours from 11 am to 3 pm.
Spa in Silver Lake
The Raven Spa is my go-to for Thai massage—if I'm in town on the weekend, I'm there. For manis and pedis, Kure Spa has a quiet minimalist interior and is conveniently located right across the street from Silverlake Wine!