#ILOVEUNITED is coming to Los Angeles
The upcoming AlienCon event in Pasadena, California features an expert lineup of renowned speakers and panelists covering a broad range of fascinating topics. Ancient Astronaut Theorist Giorgio A. Tsoukalos, investigative journalist George Knapp, former Defense Intelligence Officer and Director, UAP Task Force Jay Stratton, and Erich von Däniken, author of the international bestseller Chariots of the Gods, are among the notable experts taking part in the event.
The event's Vice President, Jill Tully, believes that this year's lineup is the best ever, with a broad range of topics that are sure to surprise and delight attendees. The two-day event at the Pasadena Convention Center will feature programming across multiple stages, covering ancient civilizations, lost worlds, sacred relics, secret sites, close encounters, paranormal reports, cryptids, UFOs, and the long road to Disclosure.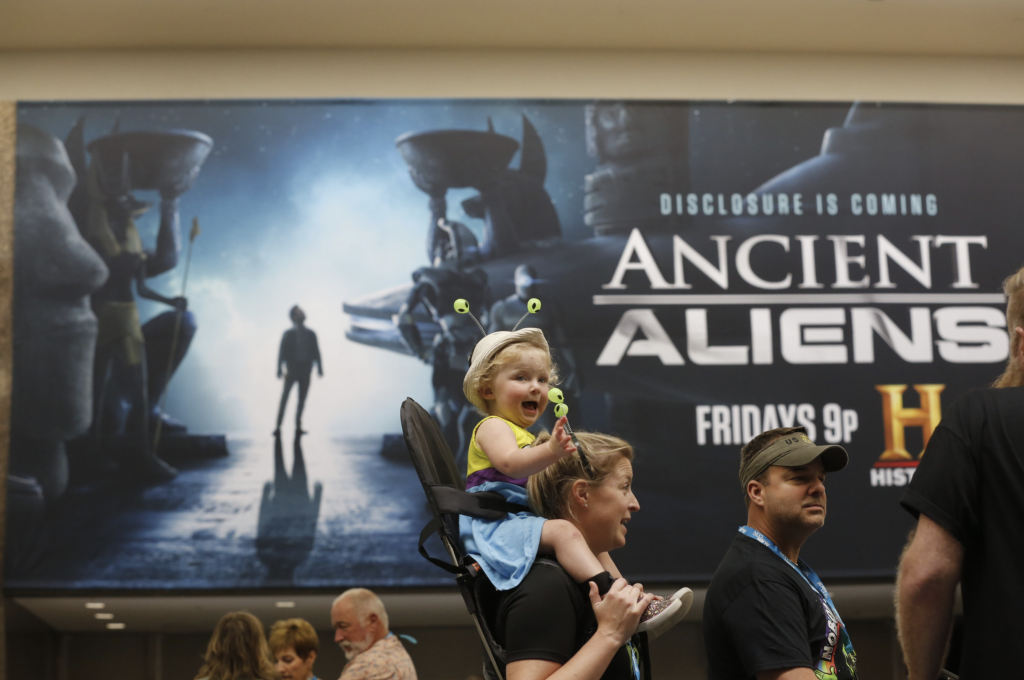 Attendees will also have the opportunity to participate in thought-provoking panel discussions and original programming, as well as autograph and photo experiences. The AlienCon Marketplace will also be available, with over 100 vendors offering a variety of merchandise ranging from authors, aura readers, and artists to crystals, custom apparel, and more. Some of the event's programming highlights include panels based on fan-favorite HISTORY® Channel shows such as Ancient Aliens, Secrets of Skinwalker Ranch, The UnXplained, and The Proof Is Out There.
People to watch out for: Giorgio A. Tsoukalos, Erich von Däniken, Tony Harris, George Knapp, Jeremy Corbell, Thomas
Winterton, Jon Dover, Jay Stratton, Alexis Brooks, Michael Dennin, Ken Gerhard, and More! JoinDr. Travis Taylor, David Childress, William Henry, Nick Pope, Caroline Cory, Hugh Newman and Paul Hynek as Expert Contributors.
Learn More and Purchase Tickets at TheAlienCon.com
AlienCon, presented by A+E Networks® and Prometheus Entertainment, provides a forum for individuals with similar interests to come together, challenge preconceived notions, and pursue fundamental truths of various types in an atmosphere that encourages conversation and exploration. The live two-day event will delve into a broad spectrum of unexplained phenomena, ranging from ancient mysteries such as those related to the Mayans, Egypt, and ancient engineering, to current-day topics such as disclosure, encounters, and UAPs, to investigate the intersection of science fact and science fiction. Based on the successful Ancient Aliens® series on The HISTORY® Channel, the event will showcase popular programs such as The Secret of Skinwalker Ranch, The UnXplained, and The Proof Is Out There, and will mark its first appearance since 2019.
AlienCon Pasadena will take place March 4-5, 2023, at the Pasadena Convention Center in Pasadena, California.
Photo credits: All images are courtesy of AlienCon, A+E Networks.