AFI Fest Opens in Hollywood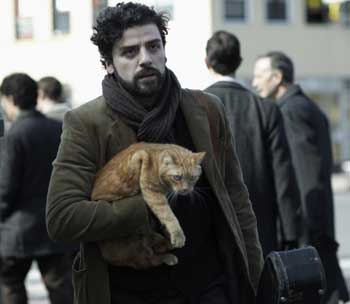 Looking for ideas for fun in LA? Why not a film festival in the movie capital of the world? The stars align at the annual AFI Fest, held at multiple venues in the heart of Hollywood, which brings together filmmakers from around the world to present their work to movie-loving audiences and the entertainment community from Nov. 7-14.
Attendees might glimpse celebrities as they unveil their latest films, many of which end up earning awards-seasion recognition. The North American premiere of Saving Mr. Banks, starring Tom Hanks as Walt Disney and Emma Thompson as Mary Poppins scribe P.L. Travers, opens the festival. Ethan and Joel Coen's Inside Llewyn Davis is the closing-night flick. Other selections include The Secret Life of Walter Mitty with director/star Ben Stiller. Screenings are free.
Movies screen at TCL Chinese Theatre, Chinese 6 Theatres at Hollywood & Highland Center, Egyptian Theatre and Hollywood Roosevelt Hotel. Free. Tickets available at box office or online: afi.com/afifest