A Local Perspective on Los Angeles
Six personalities behind the best things to do in Los Angeles tell what they do, why they do it here and where you might meet them.
Alli Webb, Founder Drybar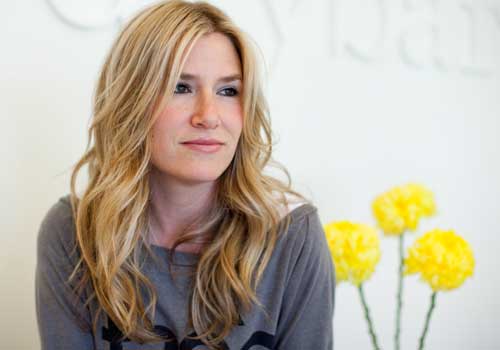 Hairstylist extraordinaire Alli Webb flaunts sleek, bouncy hair any woman would envy, but she says this wasn't always the case. "From a very young age, I loved having my frizzy locks blown out in a salon and the finished and polished look and feel that goes along with it," she remembers. Webb founded the Brentwood blowout salon Drybar to make her favorite beauty ritual accessible (and affordable) to L.A. women, and in a few short years it has grown to a national chain with six locations in Los Angeles County and 10 others in the U.S. The mane maven, who has "dreamed about" her winning business idea since she was a child, says, "I finally gave up on waiting for someone else to do it and did it myself."
Career Highlights
I'd have to say Drybar is without question the highlight of my career, you might even say my life! I've had some really fun jobs pre-Drybar. I worked for Rogers & Cowan Publicity for a little while in the music department. I was lucky enough to meet some amazing artists such as Paul McCartney, Janet Jackson, Jennifer Lopez and many more.
Why Los Angeles
It's such a perfect city for Drybar because every type of woman lives here: stay-at-home moms, executives, working moms, teens, tweens, you name it. The diversity is something I find very inspiring.
Typical Day
I spend a lot of time traveling from shop to shop to make sure everything is running smoothly. I also take frequent trips to New York City to check up on our East Coast shops.
Los Angeles Moment
Well, my kids love to go to the Santa Monica Pier—it's a little tourist-y, but it's so fun for the kids. We took my boys a few years ago and it was the first time my little one, Kit, ever went on a Ferris wheel! He was a little—OK, extremely—freaked out, but wanted to go again and again.
Favorite Los Angeles Places
I have spent a lot of time and money on Robertson Boulevard in West Hollywood—there are so many great shops all up and down the street. Kitson is always fun for a quick pick-me-up, and of course you can't go wrong at Intermix. Osteria Mozza is one of my favorite restaurants in L.A. They have the most incredible rib eye bistecca rubbed with some kind of brown sugar magic concocted by owners Nancy Silverton and Mario Batali. The Soho House has also become a new favorite. I recently joined and really love the aesthetic, and they have a great kids' club—major bonus. My husband and I love to take the kids to the Annenberg Beach House. It has a fantastic pool and is right on the beach, which I love. Tavern, across from our Brentwood Drybar, is one of my favorite brunch spots.
Must-See Los Angeles
Going on hikes is a great activity in L.A. I have spent a lot of time trekking up Sullivan Canyon.
Off-Time Hobby
Does shopping count as a hobby? I also really enjoy being outdoors. I walk almost three miles every day—it's my perfect way to jump-start the day!
Details
Annenberg Community Beach House 415 Pacific Coast Hwy., Santa Monica, 310.458.4904
Drybar 11677 San Vicente Blvd., Brentwood, 877.379.2279; more locations, thedrybar.com
Intermix 110 N. Robertson Blvd., L.A., 310.860.0113
Kitson 115 S. Robertson Blvd., L.A., 310.859.2652
Osteria Mozza 6602 Melrose Ave., L.A., 323.297.0100
Pacific Park (Santa Monica Pier) 380 Santa Monica Pier, Santa Monica, 310.260.8744
Soho House 9200 W. Sunset Blvd., West Hollywood, 310.432.9200
Sullivan Canyon 1640 Old Oak Road, L.A.
Tavern 11648 San Vicente Blvd., Brentwood, 310.806.6464