A Local Perspective on Los Angeles
Six personalities behind the best things to do in Los Angeles tell what they do, why they do it here and where you might meet them.
Jenni Kayne, Designer Jenni Kayne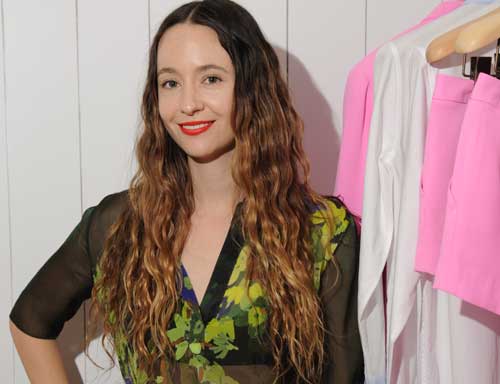 At 30, Jenni Kayne, born and bred in Beverly Hills, is one of L.A.'s brightest young fashion talents. Says the designer, who launched her label at the tender age of 19, "I've loved fashion since I was a little girl. My mom took me to my first fashion show, and I have loved it ever since." Her eponymous label of breezy, California-chic sportswear has been worn by fashionistas including Mary-Kate and Ashley Olsen as well as the Jessicas (Biel and Alba). You might find the designer flitting between the Jenni Kayne flagship boutiques in West Hollywood and her newest at the Brentwood Country Mart—where, as it turns out, she also enjoys spending her free time.
Career Highlights
Becoming a member of the CFDA (the Council of Fashion Designers of America) and opening my stores in West Hollywood and the Brentwood Country Mart.
Why Los Angeles
Growing up and living in L.A. has been really inspiring for my collections—from the landscape to the weather, I love it all.
Typical Day
Wake up with kids, do Pilates or a family walk, take my son Tanner to school, go to my office, come home and garden with my family, eat at home and go to bed!
Los Angeles Moment
My favorite L.A. moment is anytime I'm home, hanging out with my husband and our two kids.
Favorite Los Angeles Places
I like to hang out with my husband and my kids as much as I can when I'm not working, and I try to take some time for myself when I can squeeze it in. On the weekends I like going to the Brentwood Country Mart with my family, eating at Farmshop, shopping at Poppy for the kids, playing in the courtyard, and getting ice cream at Sweet Rose Creamery. Escuela is great for an early dinner with my daughter Ripley and Tanner or a mellow girls' night. Richard and I like sitting at the mozzarella bar at Mozza.
Must-See Los Angeles
The beach.
Off-Time Hobby
I love doing interiors. I designed both of my stores and our house and I love it.
Details
Brentwood Country Mart 225 26th St., Santa Monica, brentwoodcountrymart.com
Escuela Taquería 308 N. Stanley Ave., L.A., 323.939.8226
Farmshop 225 26th St., Santa Monica, 310.566.2400
Jenni Kayne 614 N. Almont Drive, West Hollywood, 310.860.0123
Osteria Mozza 6602 Melrose Ave., L.A., 323.297.0100
Poppy Store 225 26th St., Santa Monica, 310.260.4777
Sweet Rose Creamery 225 26th St., Santa Monica, 310.260.2663