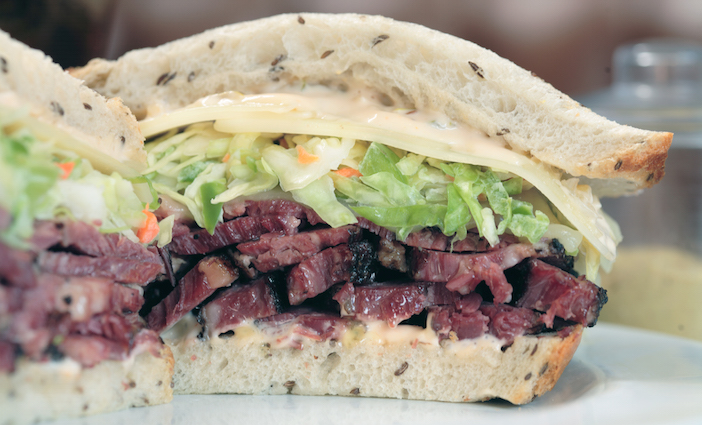 Los Angeles is one of the top restaurant cities in the world now. While much of the focus is on the new, it's the old standbys that reveal the city's DNA. It's not just that these classic locales—places best termed "joints" for their timeless flair—offer a vision of what L.A. used to be; their survival tells us what the city continues to be.
By Andrea Richards, adapted from WHERE Los Angeles magazine
When Midwesterners migrated west in the early 20th century, they brought their culinary traditions with them. For many, a Hickoryburger and a piece of homemade pie from West L.A.'s Apple Pan (10801 W. Pico Blvd., 310.475.3585) satiated a hankering for home. For more than 70 years, this charming restaurant has fed Angelenos a quick and hearty meal at its horseshoe-shaped counter. Another iconic coffee shop is Bob's Big Boy (4211 W. Riverside Dr., 818.843.9334) in Burbank, the oldest remaining outpost of the burger chain and a breathtaking example of Los Angeles' homegrown Googie-style architecture.
L.A. boasts many historic Jewish delis that merit mention (Canter's, Nate 'n Al), but the legendary #19 at Langer's (704 S. Alvarado St., 213.483.8050), near MacArthur Park in Westlake, is arguably the best pastrami sandwich in the world. Outside, the bustling streets are filled with vendors, but inside, the atmosphere appears hermetically sealed since Al Langer opened the spot in 1947. Today, his son boasts that his sandwiches are indistinguishable from his dad's.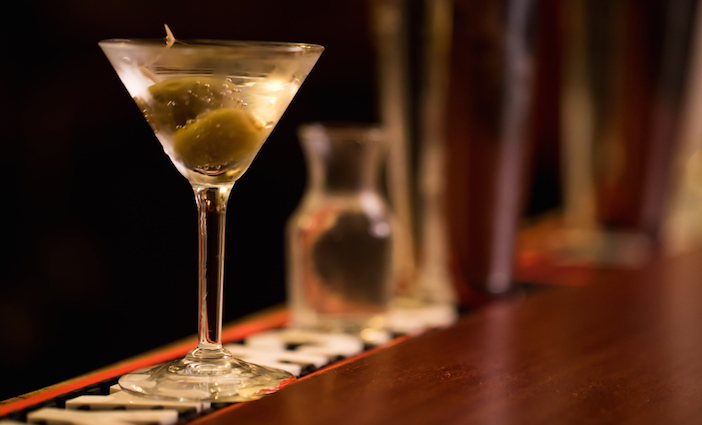 Lest you think classic L.A. is limited to the lunch counter, the city's vintage restaurants really shine at suppertime. This is Hollywood, after all, and film stars from every era need sophisticated backdrops for off-screen antics. The names of legendary restaurants such as the Cocoanut Grove, Perino's and Romanoff's were, in their day, as well-known as their famous patrons (sadly, all three are long gone). But filmdom's glamorous past can still be found at Musso & Frank Grill (6667 Hollywood Blvd., 323.467.7788). Established in 1919, this venerable Hollywood institution was birthed at the same time as film celebrity. All the titans ate here—Chaplin, Bogart, Garbo, Monroe—as well as the great American writers—Fitzgerald, Faulkner, Chandler—who were drawn to the promise of easy money in scriptwriting. Today, the servers, clad in their trademark red jackets, offer a direct lineage to the dream factory via flannel cakes and perfectly crafted cocktails. More casual—and harder to get a reservation at—is Dan Tana's in West Hollywood (9071 Santa Monica Blvd., 310.275.9444), which looks like a typical red-sauce Italian joint but has served as the de facto clubhouse for the entertainment biz since 1964.
In Koreatown, the Naugahyde booths at Taylor's Steakhouse (3361 W. 8th St., 213.382.8449) might as well be wormholes, transporting diners back to the midcentury, when a rare steak and a martini were de rigueur and spinach came swimming in cream sauce. For more than 50 years, locals have been coming for a fine meal at a reasonable price with a heavy side of noirish atmosphere. A more upscale option is downtown's Pacific Dining Car (1310 W. 6th St., 213.483.6000), the apogee of an elegant steakhouse, which is open 24 hours so you can enjoy an afternoon tea or a 3 a.m. baseball steak. Such convenience—or decadence, depending on your leaning—seems so very L.A.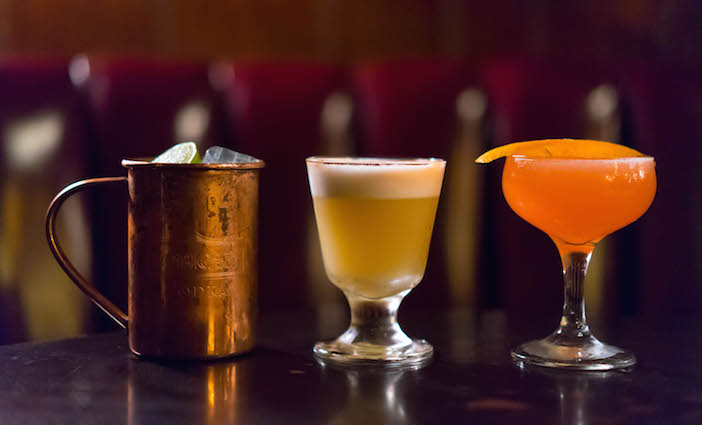 While trying to get to the bottom of the French dip sandwich controversy, you should certainly have a drink at Cole's, opened in 1908, and visit The Varnish (118 E. 6th St.), the speakeasy in the back that is renowned for perfectly rendered classic cocktails. Musso's is the place for a martini, served with a chilled decanter on the side. On the other side of the spectrum in Hollywood is the famous Frolic Room (6245 Hollywood Blvd., 323.462.5890), a divey mainstay (opened in 1934) next to the Pantages Theatre. Don't miss
the Al Hirschfeld mural inside.
Location agents love the period decor of The Prince (31981/2 W. 7th St., 213.389.2007) in Koreatown, which you've seen on screen in TV's Mad Men, as well as in the film Chinatown. Similarly cinematic is Los Feliz's Dresden Room (1760 N. Vermont Ave., 323.665.4294), a midcentury relic that features the lounge act of Marty and Elayne, who've been crooning out jazz standards at the Dresden for more than 35 years. Venice's Townhouse (52 Windward Ave., 310.392.4040) is one of the oldest bars in L.A.—during Prohibition, it was disguised as a grocery store. A subterranean space (now part of the bar) was linked to the maintenance tunnels of the Venice Canals, which facilitated the transportation of liquor from ships offshore.
Langer's photo courtesy of Langer's Delicatessen Restaurant. Musso & Frank Martini photo by Tina Whatcott. The Varnish photo courtesy of 213 Hospitality.
[et_bloom_inline optin_id=optin_11]