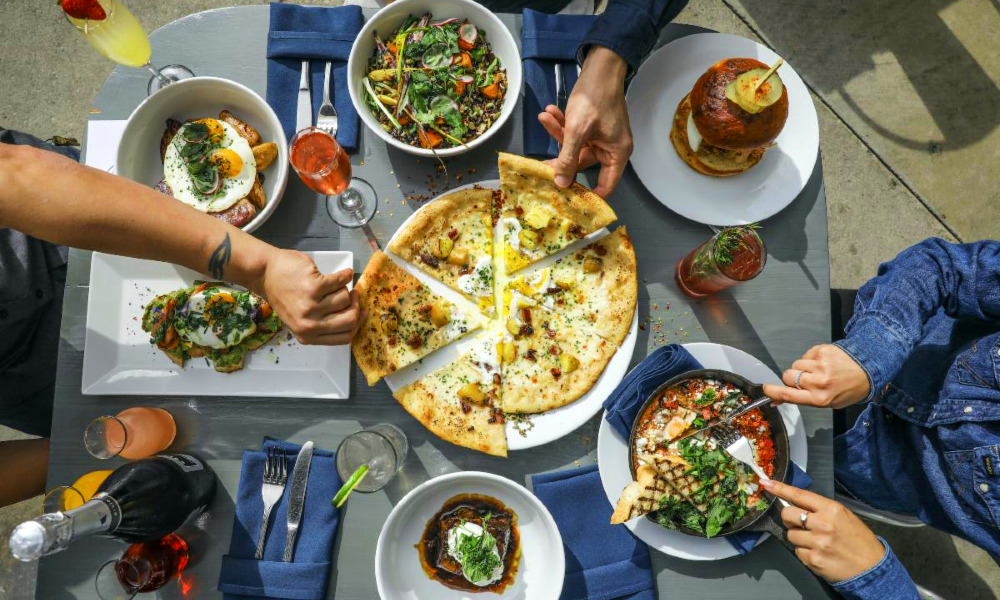 Brewery Yoga, Oprah's 2020 Vision, Women's Day Cocktails, Leap Day Silent Disco and more … Check out the top Los Angeles weekend events for Feb. 27- March 1.
Edited by Alicia Luchak.
EVENTS

Aroma & Mindfulness 
Feb. 29. As part of the current exhibition HIDA: A Woodwork Tradition in the Making, this Aroma & Mindfulness workshop is an interactive sensory experience where you can create and learn about the art of aromas in a peaceful environment. Hosted by scent expert Saskia Wilson-Brown, the two-hour workshop will go over the principles of pairing and blending different scents. Every attendee will get the chance to create a custom fragrance to take home as a keepsake. 10 a.m.-noon and 1-3 p.m. $20. Japan House Salon, Level 5, 6801 Hollywood Blvd., Hollywood. More info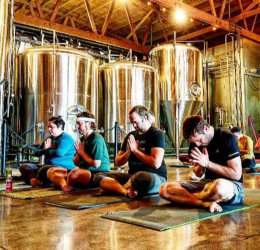 DTLA Brewery Yoga
Feb. 29. This Saturday, treat yourself to some affordable world-class yoga and craft beer on tap. Downward Grog is offering a class for all experience levels in the Indie Brewing Company's taproom—along with a half-price drink from the bar. Be sure to arrive early to set up, and bring your own yoga mat. 10:45 a.m.-12:45 p.m. $9.50-$23. Group discounts are available for parties of five or more. Indie Brewing Company, 2350 Sunrise St., downtown. Tickets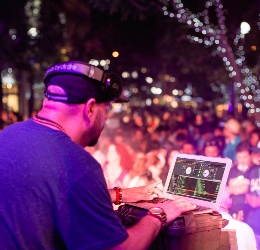 Leap Day Silent Disco
Feb. 29. Celebrate the day that only comes around once every four years with a night of dancing under the stars in Santa Monica. For those celebrating their extra-special leap day birthday, Carlo's Bakery (from Cake Boss) has prepared festive cupcakes. Enjoy other free surprise treats, nonstop dance parties and DJ duels throughout the evening. 6-9 p.m. Free and open to the public. 1300 Block of Third Street Promenade, Santa Monica. downtownsm.com
Oprah's 2020 Vision: Your Life in Focus
Feb. 29. Make the most of the leap day by spending it with Oprah and special guest Jennifer Lopez. Together, celebrate wellness and channel the motivation you need to make 2020 your healthiest year yet. The Forum, 3900 W. Manchester Blvd., Inglewood, 310.330.7300. Tickets
FOOD + DRINK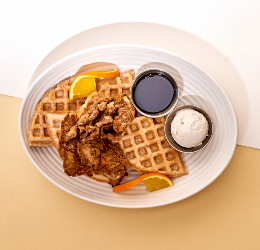 Café Gratitude Seasonal Breakfast Menu 
Available Now. Los Angeles' beloved chain of organic plant-based eateries is now serving up tasty vegan versions of breakfast classics. This season, you can enjoy the "Hospitable" Chicken & Waffles (made with chicken-fried oyster mushrooms, sweet maple syrup and cashew coconut whipped cream) along with other favorites like the "Bello" Baked Italian Frittata, "Hearty" Housemade Tofu Scramble, "Nourished" Breakfast Wrap and "Peaceful" Smashed Avocado Toast. See website for locations in the Arts District, Larchmont Village and Venice Beach. cafegratitude.com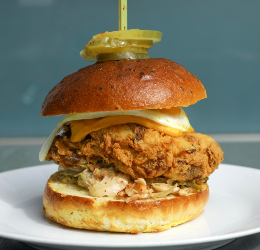 Tipsy Chef
Now Open. Welcome Santa Monica's soon-to-be hot spot to the neighborhood! In the space of the former Brick + Mortar, the new industrial-chic Tipsy Chef is offering globally influenced California-style dishes, local ingredients, generous shareable plates and communal seating, making for an upscale family-style dining experience. On weekends, treat yourself and friends to some bubbly brunch. Look out for dishes like Tomahawk Pork Chop with kumquats and basil, and a Fried Chicken Sandwich with Brussels sprout-kimchi slaw and miso aioli. 2435 Main St., Santa Monica, 310.450.3434. tipsychef-sm.com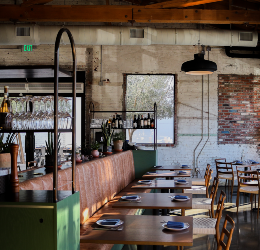 An Evening for Australian Fire Relief 
March 1. Enjoy a delicious five-course meal while supporting the Australian Fire Relief efforts. The fundraising dinner will feature guest chefs and complimentary wine pairings by Jared Hooper, wine director at Faith & Flower. Some dinner highlights are Hama Hama Oysters dressed in pearls, Ricotta Nittle Tortellini and Filet Mignon with potato pave. The evening will feature wine and dinner donations from local wineries and restaurants, as well as both a live and silent auction. All proceeds from the evening benefit the Australian Zoo and the County Fire Authority. $150 per person. Bar Avalon, 2112 W. Sunset Blvd., Suite K, Echo Park, 213.908.5352. Tickets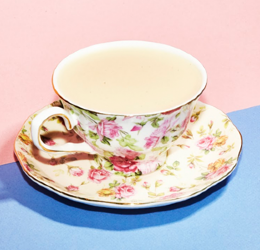 Jane Q Women's Day Cocktail Menu 
Through March 31. In honor of the upcoming International Woman's Day, Jane Q is launching a speciality cocktail menu dedicated to some of the top women-directed films of 2019 that went unacknowledged at this year's Academy Awards. Sip on creative concoctions dedicated to Queen & Slim, Honey Boy, The Farewell (pictured here), Booksmart and Portrait of a Lady on Fire. The icing on the cake? A portion of the proceeds benefit the Wallis House by Aviva to provide a safe home for women between the ages of 18-24 who are experiencing homelessness. The Kimpton Everly Hotel, 1800 Argyle Ave., Hollywood. janeqla.com
ARTS + CULTURE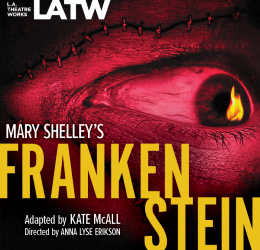 Frankenstein 
Feb. 28-March 1. A scientist's attempts to tinker with life itself unleashes a monster the world has never forgotten. More than 200 years since it was written, Mary Shelley's masterpiece retains all its power to horrify and fascinate. Starring Seamus Dever, Adhir Kalyan, Stacy Keach, Mike McShane and Darren Richardson, directed by Anna Lyse Erikson. $45-$65. For a full schedule, visit the website. James Bridges Theater, UCLA, 235 Charles E. Young Drive, Westwood, 310.827.0889. Tickets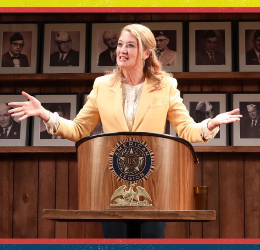 What the Constitution Means to Me
Through Feb. 28. Heidi Schreck's boundary-breaking play, a 2019 Tony nominee for best play and Pulitzer Prize finalist, breathes new life into our Constitution and imagines how it will affect the next generation of Americans. Mark Taper Forum, 135 N. Grand Ave., downtown, 213.628.2772. Tickets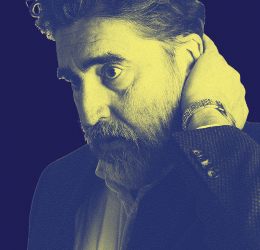 The Father
Through March 1. Acclaimed actor and three-time Tony Award nominee Alfred Molina stars as André—a retired dancer living in Paris with early onset Alzheimer's—in Florian Zeller's Broadway play, which is currently also being turned into a film. Pasadena Playhouse, 39 S. El Molino Ave., Pasadena, 626.356.7529. Tickets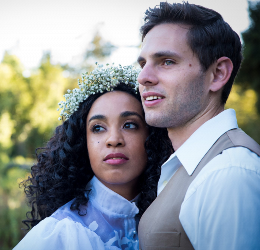 Shakespeare in the Garden 
Starts March 1. Enjoy the works of the Bard acted out before a botanical backdrop every Saturday and Sunday in March and April at the idyllic Descanso Gardens. Laugh, cry and stop to smell the roses. 1418 Descanso Drive, La Cañada Flintridge, 818.949.4200. descansogardens.org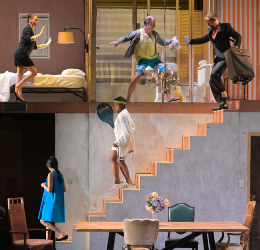 SPONSORED
HOME
Upcoming | March 4-8. A house party where the whole audience is invited. HOME is an enchanting visual and immersive spectacle that asks what it means to make a house a home. On an empty stage, a house rises before your eyes. Residents past, present and future rollick through its rooms in an impromptu dance that defies time and space, magically transforming our mundane everyday tasks into a glorious, intimate and profound celebration. There's no show like HOME. See website for showtimes and ticket prices. The Broad Stage, 1310 11th St., Santa Monica. Tickets
Photos: Aroma and Mindfulness courtesy Japan House. DTLA brewery yoga courtesy @downwardgrog/Facebook. Leap Day Silent Disco courtesy Downtown Santa Monica, Inc. Oprah's 2020 Vision courtesy @OprahWinfrey/Facebook. Café Gratitude Seasonal Breakfast Menu courtesy Café Gratitude. An Evening for Australian Fire Relief courtesy Bar Avalon. Tipsy Chef credit Tiffany Rose. Jane Q Credit Nathalie Gordon. Frankenstein courtesy LA Theater Works. What the Constitution Means to Me courtesy @constitutionbwy/Facebook. The Father courtesy @PasadenaPlayhouse/Facebook. Shakespeare in the Garden courtesy @DescansoGardensLA/Facebook. HOME courtesy of Kevin Berne/Berkeley Repertory Theatre.