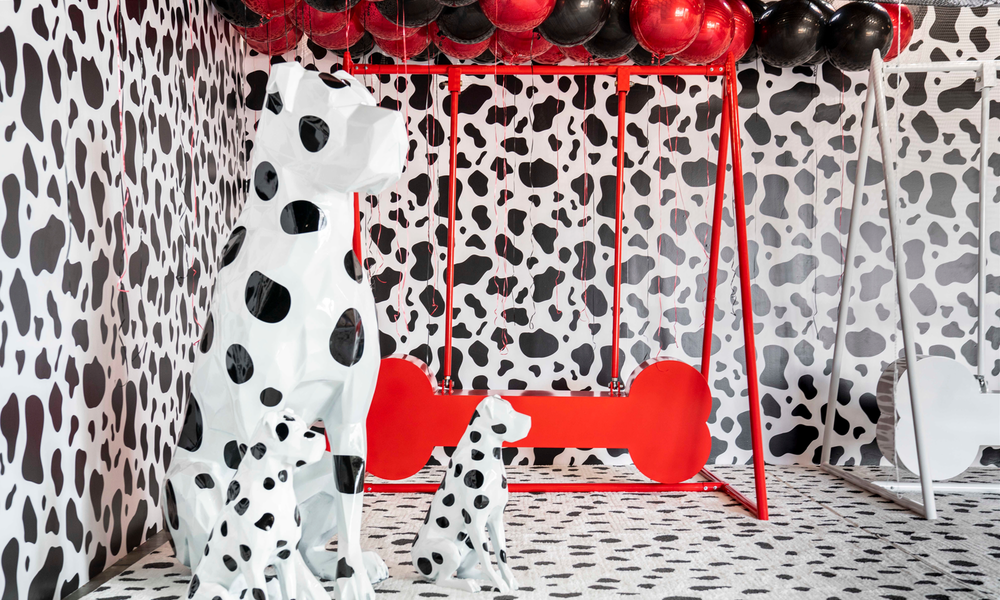 Metropolitan Fashion Week, Kidtoberfest, Sunset & Dine, Blue Man Group and more … Here are the top Los Angeles weekend events for September 26-29.
Edited by Alicia Luchak.
EVENTS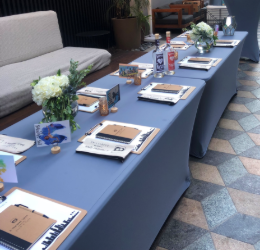 Age Statement: A Nourished Spirit Writing Workshop
Sept. 26. For those who like to use their imagination while they imbibe, make your way to Double Take and join in on a four-part cocktail-fueled writing course. Use the curated drinks as creative inspiration while you help yourself to some light snacks. Participants can also enjoy 15% off menu items for the entire night. 7-8:30 p.m. $30. Double Take at the Kimpton Palomar, 10740 Wilshire Blvd., Beverly Hills. Tickets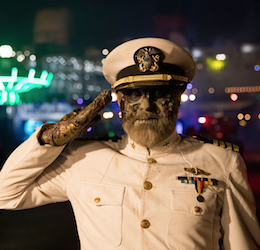 Dark Harbor
Opens Sept. 26. Named one of the top 10 most haunted places on earth by Time magazine, the Queen Mary hosts an event dripping with its haunted history. Dark Harbor's resident spirits include the Ringmaster, Captain, Samuel the Savage, Graceful Gale, Half-Hatch Henry, Iron Master, Scary Mary, Voodoo Priestess and Chef. See website for times. $20+. The Queen Mary, 1126 Queens Hwy., Long Beach, 562.499.1739. queenmary.com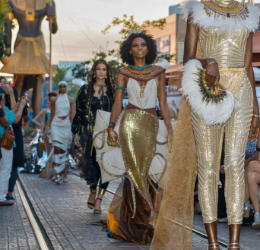 Metropolitan Fashion Week Opening Night
Sept. 26. The annual Metropolitan Fashion Week kicks off with a Greek-mythology inspired design contest and fashion show. The winning designer will take part in the week's closing gala at Los Angeles City Hall. This year, the event series will support Project Imagination and provide holiday kits and Christmas trees to select families throughout the Los Angeles area. The show is hosted by iconic fashion consultant and lifestyle guru Lawrence Zarian. 6-7 p.m. Free and open to the public. Original Farmers Market plaza, 6333 W. 3rd St., L.A. farmersmarketla.com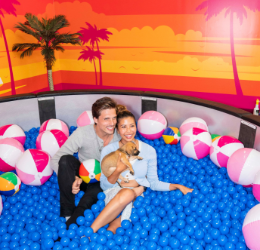 PetPop
Through Sept. 28. The city's first and only pet-friendly museum pop-up while be wrapping up this weekend, so be sure to check it out before it's gone. Explore several themed rooms full of colorful photo ops such as a life-size hamster wheel, Petflix & Chill lounge, a giant dog-bowl ball pit, human-sized cat tower and more. Adults $34, kids $20, under 3 free. 2020 E. 7th St., downtown. petpop.me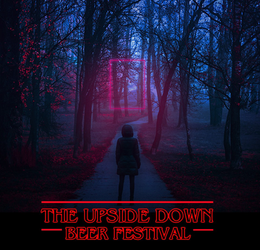 The Upside Down Beer Festival
Sept. 28. It's time to flash back in time (and space) with possibly the "strangest" beer fest in Los Angeles. Inspired by the spooky parallel dimension in the popular Netflix show Stranger Things, this beer festival is filled with themed decor, drinks, live '80s music and immersive rooms for those who want to get lost in the Upside Down. Grab a bite at the waffle shop, play endless free games at the old-school arcade and creep through the upside-down basement and beer garden. 1-5 p.m. $47. 740 S. Broadway, downtown. Tickets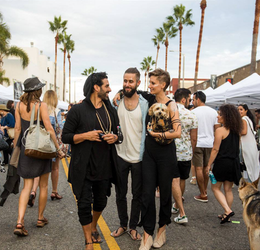 Abbot Kinney Festival
Sept. 29. Get to know Venice's coolest drag with shopping, food, live music, rides and more. This festival, now in its 35th year, spotlights the eclectic boutiques, artisan eateries and influential art galleries along the "coolest block in America." Enjoy 350 vendors, top food trucks and booths, kids' rides and games, four music stages and three beer gardens. 10 am-6 pm. Free. Abbot Kinney Blvd., Venice, 310.396.3772. abbotkinney.org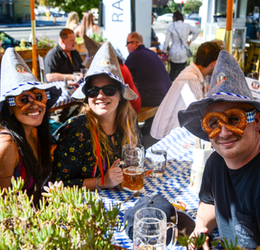 Kidtoberfest
Sept. 29. While Oktoberfest is popular among adults who like a good brew, that doesn't mean the youngsters should miss out on the celebration! For the first time, kids can partake in Kidtoberfest, where they can bake pretzels, do arts and crafts and get their faces painted as the grown-ups sip on their bottomless mimosas. It's fun for the whole family! Celebrate at one of the two Rasselbock restaurant locations, in Mar Vista or Long Beach. 11 a.m.- 1 p.m. rasselbockla.com
FOOD + DRINK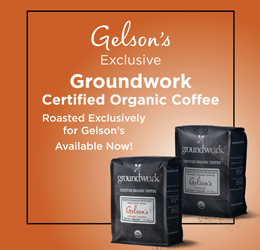 Gelson's Groundwork Coffee
Now. We are excited to announce new Groundwork Certified Organic Coffee blends that are roasted exclusively for Gelson's: Single Origin and Signature Blend. Available now at your local Gelson's! More info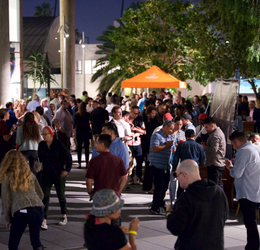 Sunset & Dine
Sept. 26. Why have dinner at one restaurant when you could sample over 20 in just one evening? Adventurous food lovers, make your way to famous intersection of Sunset and Vine and treat yourself to a night of endless bites at the eighth annual Sunset & Dine food festival. Tickets grant full access to menu highlights from beloved eateries, including specialty cocktails, wine and craft beer. Participating vendors include L.A. hot spots such as Angel City Brewery, Cleo, Spitz and many more. Proceeds benefit The Center at Blessed Sacrament. 6-9 p.m. $50, under 12 free. Columbia Square, 6121 Sunset Blvd., Hollywood. Tickets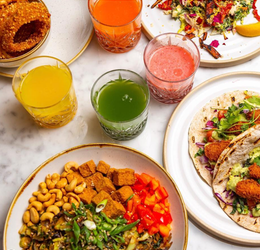 Fresh
Open Now. The international vegan sensation Fresh has finally made its way to the U.S. with its popular plant-based menu items, putting refreshing spins on culinary classics. Menu highlights include the quinoa onion rings, award-winning All Star salad and Powerhouse and Beach bowls. Even the cocktail menu features "fresh" mixes such as the hangover-curing Julia Caeser, made with Corbin Cash sweet-potato vodka, vegan clamato, crispy cauliflower garnish and a wild salt rim. Its famous pressed juices can be enjoyed at the table or purchased bottled. 8768 Sunset Blvd., West Hollywood. freshplantpowered.com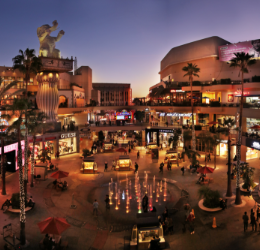 Taste of Hollywood
Sept. 28. Take a stroll through the central courtyard at Hollywood & Highland while perusing some of the neighborhood's favorite restaurants. Full-sized menu items are available for purchase, but help yourself to samples along the way! Some of the participating Hollywood-based eateries include the Hollywood Roosevelt's 25 Degrees, Wolfgang Puck, Yamashiro and more. 3-7 p.m. Free. 6801 Hollywood Blvd., Hollywood. hollywoodandhighland.com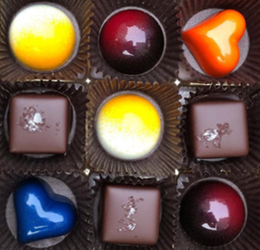 L.A. Chocolate Salon
Sept. 29. Los Angeles' premier chocolate festival returns! If you have a sweet tooth, indulge in decadent chocolate creations such as Andrea's Truffles and Michael's Chocolates' caramels, bonbons and award-winning Limon. As you tickle your taste buds, be sure to check out new product releases and special chocolate presentations and meet with award-winning chocolate makers and experts. For those who entered the chocolate selfie contest, several of the Salon's favorite photo submissions will be on display. 10 a.m.- 3:30 p.m. $10-20. Pasadena Convention Center, 300 E. Green St., Pasadena. Tickets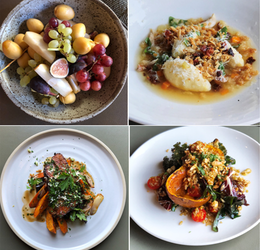 Lucques Rosh Hashanah Supper
Sept. 29. Celebrate Jewish New Year with family and friends at a festive Sunday supper in the cultivated rustic carriage house that is Lucques. Dinner will feature delicious dishes such as duck liver crostini, ricotta dumplings with "chicken soup," pecorino and rye-schmaltz breadcrumbs, braised beef brisket with horseradish, Apples in Nightgowns with cinnamon ice cream and more. $65 per person. 8474 Melrose Ave., West Hollywood, 323.655.6277. lucques.com
ARTS + CULTURE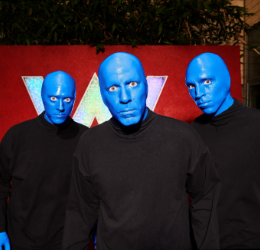 Blue Man Group
Opening Sept. 24. The world-renowned bald and blue trio is making its L.A. premiere engagement, with a show featuring new and original compositions, acts and instruments alongside iconic Blue Man Group moments. Hollywood Pantages Theatre, 6233 Hollywood Blvd., Hollywood, 323.468.1770. Tickets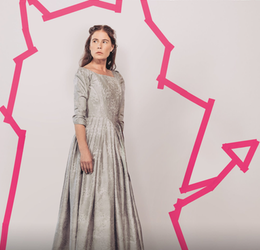 Witch
Through Sept. 29. The Affair's Maura Tierney stars in the West Coast premiere of this play—an inventive retelling of a Jacobean drama—which kicks off the Geffen Playhouse's new season. Audrey Skirball Kenis Theater, Geffen Playhouse, 10886 Le Conte Ave., L.A., 310.208.5454. Tickets
Photos: Age Statement: A Nourished Spirit Writing Workshop courtesy Hotel Palomar. Metropolitan Fashion Week courtesy the Original Farmers Market. PetPop by Harrison White. The Upside Down Beer Festival courtesy @rockstarbeer/Facebook. Abbot Kinney courtesy @AbbotKinneyFestival/Facebook. Sunset & Dine courtesy Sunset & Dine. Fresh courtesy @freshrestaurants/Instagram. Taste of Hollywood courtesy Hollywood & Highland. L.A. Chocolate Salon courtesy Michael's Chocolates. Lucques Rosh Hashanah Supper by Suzanne-Lanza. Blue Man Group courtesy @bluemangroup/Facebook. Witch courtesy @geffenplayhouse/facebook.