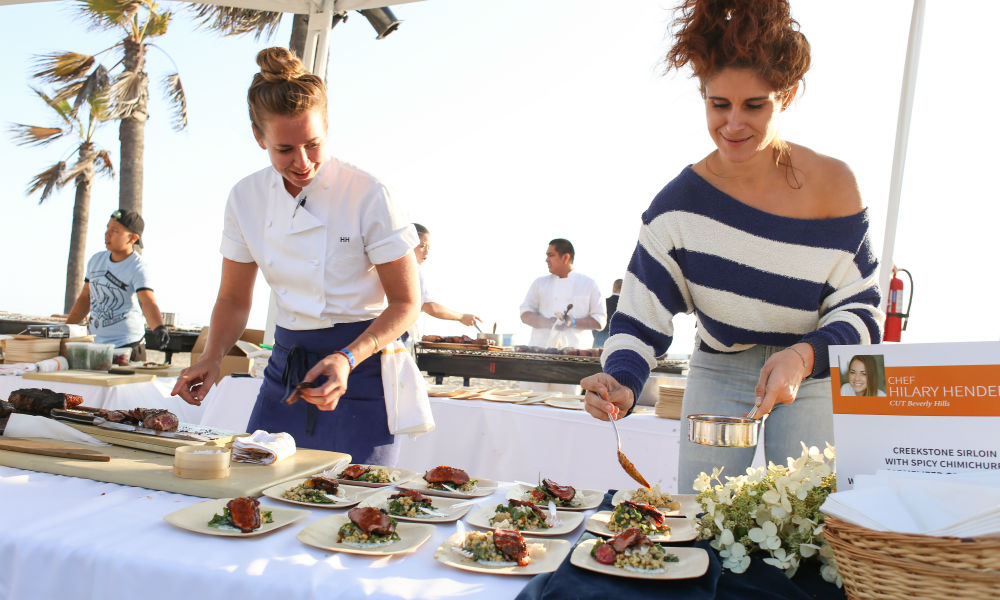 Whether you're in the mood for horror or comedy, or something else altogether, there are plenty of options for fun in L.A. this weekend. Here are our top Los Angeles weekend event picks for September 13-16.
Edited by William Yelles.
EVENTS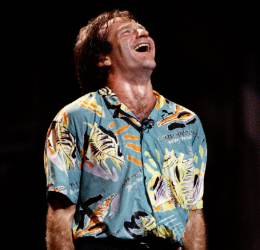 Robin Williams Art Collection
Sept. 13-14. Sotheby's brings to Los Angeles highlights from the collection of beloved entertainer Robin Williams and his wife of over 20 years, film producer and philanthropist Marsha Garces Williams. On view will be more than 30 items from the collection including autographed scripts, awards, props and wardrobe. 10 a.m.-5 p.m. Free. Sotheby's Los Angeles, 2029 Century Park E., Suite 2950, L.A. sothebys.com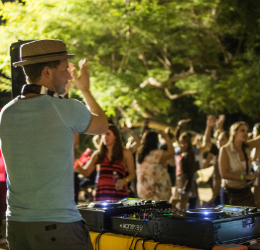 L.A. Zoo Roaring Nights
Sept. 14. The L.A. Zoo closes out Roaring Nights, its summer series of after-hours parties with special animal encounters, feedings, and keeper talks plus L.A.'s favorite food trucks, full bars, live music and three dance areas. 21+. 6-10:30 p.m. $21. Los Angeles Zoo and Botanical Gardens, 5333 Zoo Dr., L.A., 323.644.4200. lazoo.org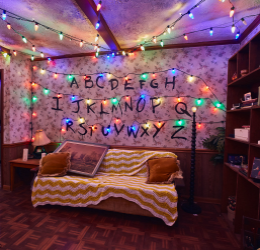 Universal Studios' Halloween Horror Nights
Opens Sept. 14. The movie studio that invented the horror genre unveils all-new immersive worlds of terror created by some of the most twisted imaginations in film and TV. A Stranger Things haunted maze is new this year. See website for schedule and ticket prices. 7 p.m.-2 a.m. Universal Studios Hollywood, 100 Universal City Plaza, L.A., 800.864.8377. Tickets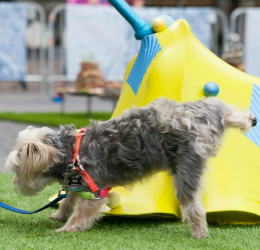 dOGUMENTA
Sept. 14-16. This curated art exhibit in L.A. for the next two weekends is created especially for pups featuring artists' take on the concerns, interests and worldviews of canines. Dogs are invited to sniff or even eat the interactive multimedia works. 11 a.m.-6 p.m. Free. Reserving a timed-entry ticket guarantees entry for one human and dog; walk-ins welcome on a first-come, first served basis. Fig at 7th, 735 S. Figueroa St., L.A., 213.955.7170. Tickets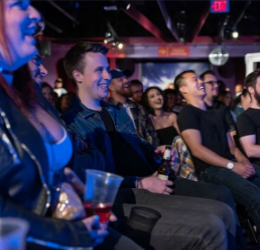 Don't Tell Comedy
Sept. 15. Don't Tell Comedy is a pop-up comedy show that features a mix of secret celebrity headliners and hot up-and-coming talent. The lineup is a complete secret and attendees will find out who is performing once introduced on stage. Past performers include Ali Wong, Iliza Shlesinger and more. For its 200th show, will the lineup be extra special? 8 p.m. $15. Madame Tussauds, 6933 Hollywood Blvd., Hollywood, 323.798.1670. donttellcomedy.com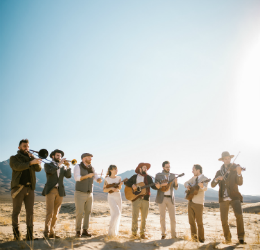 Vintage Vibe Festival
Sept. 15. This music and lifestyle festival features 21st-century bands with a 20th-century sound. Headliners include The Shelters, Black Joe Lewis & the Honeybears and Dustbowl Revival. There's also a marketplace highlighting vintage and vintage-inspired items, old-school photo booths, classic cars and more. Noon-10 p.m. $95. Santa Anita Park, 285 Huntington Dr., Arcadia. vintagevibefest.com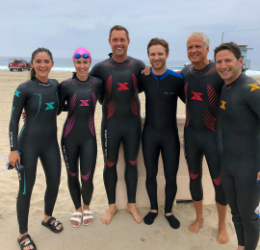 Nautica Malibu Triathalon
Sept. 15-16. Athletes, philanthropists and celebrities are among those who turn out to swim, bike and run at this annual Zuma Beach event—now in its 32nd year—all to benefit the Children's Hospital Los Angeles' pediatric cancer research program. There's also a Nautica Kids Run and Tot Trot. Registration 5 a.m.; races begin at 7 a.m. See website for registration prices. 30050 Pacific Coast Hwy., Malibu, 818.707.8866. nauticamalibutri.com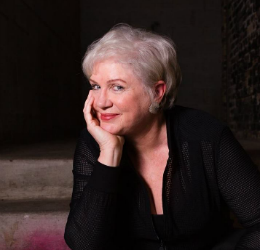 Julia Sweeney
Opens Sept. 16. Saturday Night Live alumna Julia Sweeney's one-person comedy-monologue-polemic rant show I, As Well will be themed around the #MeToo and Time's Up movements, as she shares her own experiences, jokes and musings. See website for additional dates. 6 p.m. $10. Gary Austin Theatre, The Groundlings School, 7280 Melrose Ave., L.A., 323.934.4747. Tickets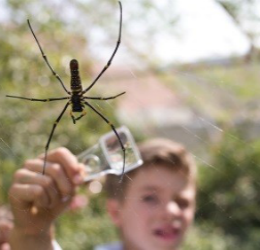 Spider Pavilion
Opens Sept. 16. Get a glimpse of the private lives of spiders in the Natural History Museum of L.A. County's fascinating open-air pavilion that is designed as a safe space to get up close to these amazing arachnids. See orb weavers, tarantulas, jumping spiders and more. 9:30 a.m.-5 p.m. See website for ticket prices. 900 Exposition Blvd., L.A., 213.763.3466. nhm.org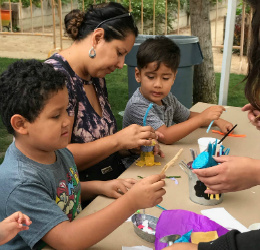 LA Plaza de Cultura Family Day
Sept. 16. Celebrate Mexican Independence Day with activities for the entire family including art, garden and culinary workshops. Performances by Los Norteados del Sur, Las Colibri, and Mariachi Lindas Mexicanas. Noon-4 p.m. Free. LA Plaza de Cultura y Artes, 501 N. Main St., L.A., 213.542.6200. lapca.org
The War on Drugs
Sept. 16. Rockers The War on Drugs are known for their epic live shows. Their 2017 Grammy-winning album A Deeper Understanding brings their sounds to even greater heights with wistful melodies and emotional and musing lyrics. Toronto's female-fronted dream-pop band Alvvays opens. 7 p.m. See website for ticket prices. Hollywood Bowl, 2301 N. Highland Ave., L.A., 323.850.2300. Tickets

FOOD + DRINK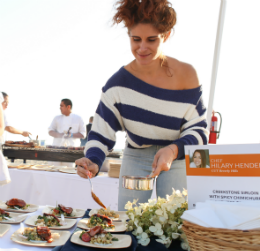 An Evening on the Beach
Sept. 13. Some of L.A.'s best chefs present decadent bites served alongside beer and wine tastings, specialty cocktails and live music at this annual fundraiser. Proceeds benefit St. Vincent Meals on Wheels to help provide 3,000 meals needed to feed homebound seniors and other vulnerable residents across the L.A. area every day. See website for complete list of chefs. 6-10 p.m. $190. Jonathan Beach Club, 850 Palisades Beach Road, Santa Monica. eveningonthebeach.com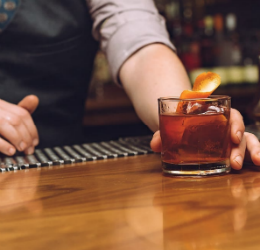 Birds & Bees Cocktail Menu
Now Available. 1950s-themed downtown L.A. cocktail bar Birds & Bees has introduced a series of "late summer cocktails." The new menu additions include takes on classics like highballs and banana negronis, along with a Tiki drink made with house-made almond Tiki bitters. Tu-Th 5 p.m.-midnight, F-Sa 5 p.m.-2 a.m. 207 S. Broadway, L.A., 213.537.0510. birdsandbeesla.com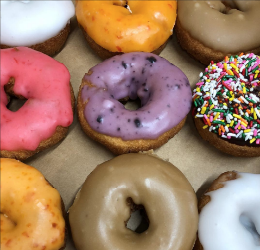 Randy's Donuts El Segundo
Now Open. Randy's Donuts has branched out from its iconic LAX-adjacent location with the opening of its new location—the first of dozens in a planned expansion. In addition to the 35 or so regular varieties, this is the only spot to taste Randy's new breakfast sandwich—egg, bacon and cheese on a glazed donut. 6 a.m.-7 p.m. 2181 Rosecrans Ave., El Segundo. Info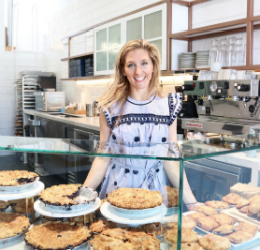 Winston Pies WeHo
Now Open. After taking Brentwood by storm with her all-butter crust pies a year ago, Brianna Abrams opens her second pie shop in West Hollywood. Besides ever-popular apple, cherry, blueberry, chocolate and key lime, a rotation of seasonal favorites are baked fresh daily. All are available whole pies to go, by the slice or in mini bite-size form. M-Th 10 a.m.-10 p.m., F-Sa 10 a.m.-11 p.m., Su 11 a..m-10 p.m. 8366 W. Third St., West Hollywood, 323.925.4743. winstonpies.com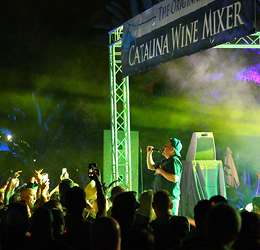 SPONSORED
Catalina Wine Mixer
Upcoming | Sept. 22. Inspired by the movie Step Brothers, the Catalina Wine Mixer at Descanso Beach Club features performances by Tijuana Dogs, Side Deal, The Dan Band and others, as well as wine, beer, food and lots of fun in a beautiful island setting on Sept. 22. It's one of Catalina's most anticipated events of the season. 11 a.m.-10:30 p.m. $49. 1 St. Catherine Way, Avalon. visitcatalinaisland.com
ARTS + CULTURE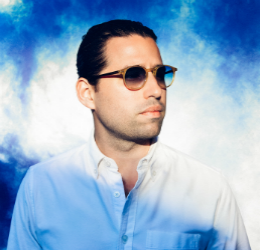 Alfredo Rodriguez
Sept. 15. The itinerant Jazz Bakery presents young Cuban jazz pianist Alfredo Rodriguez performing in support of his new album The Little Dream. Many of the tracks were recorded by the impresario and Quincy Jones protege in a single take. 8 p.m. $35. Moss Theater, The New Roads School, 3131 Olympic Blvd., Santa Monica, 310.271.9039. jazzbakery.org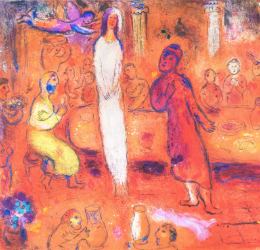 Chagall Festival and Exhibit
Opens Sept. 15. To mark its 40th anniversary, Galerie Michael's walls will house dozens of modernist pioneer Marc Chagall's works—including color etchings, watercolors, lithographs, oils and monotypes—most of which have never been seen by the public. M-Sa 10 a.m.-7 p.m., Su 11 a.m.-5 p.m. Free. 224 N. Rodeo Dr., Beverly Hills, 310.273.3377. galeriemichael.com
STYLE + BEAUTY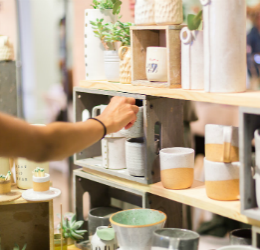 Unique LA
Sept. 15-16. Unique LA—the modern pop-up marketplace featuring independent designers and artists—will launch its two-weekend residency at Culver City's Platform. Attendees get the rare chance to meet and shop directly from hundreds of hand-selected designers and artists in one convenient space. Free drinks, craft projects, workshops and more. See website for vendor list. 10 a.m.-5 p.m. 8850 Washington Blvd., Culver City. uniquemarkets.com
Robin Williams photo by Arthur Grace, courtesy Sotheby's. L.A. Zoo Roaring Nights photo by GLAZA/Jamie Pham. Halloween Horror Nights photo courtesy NBCUniversal. dOGUMENTA photo by Adi Shniderman. Nautica Malibu Triathalon photo courtesy @nauticamalibutri/Facebook. Julia Sweeney photo courtesy Julia Sweeney/Facebook. Spider Pavilion photo courtesy Natural History Museum of L.A. County. LA Plaza de Cultura Family Day photo courtesy @LAPlazaLA/Facebook. The War on Drugs photo courtesy @thewarondrugs/Instagram. Birds & Bees photo courtesy @birdsandbeesla/Instagram. Randy's Donuts photo courtesy @randysdonutsla/Instagram. Winston Pies photo courtesy @winstonpies/Instagram. Alfredo Rodriguez photo by Anna Webber. Chagall Festival and Exhibit photo courtesy Galerie Michael.
[et_bloom_inline optin_id=optin_11]