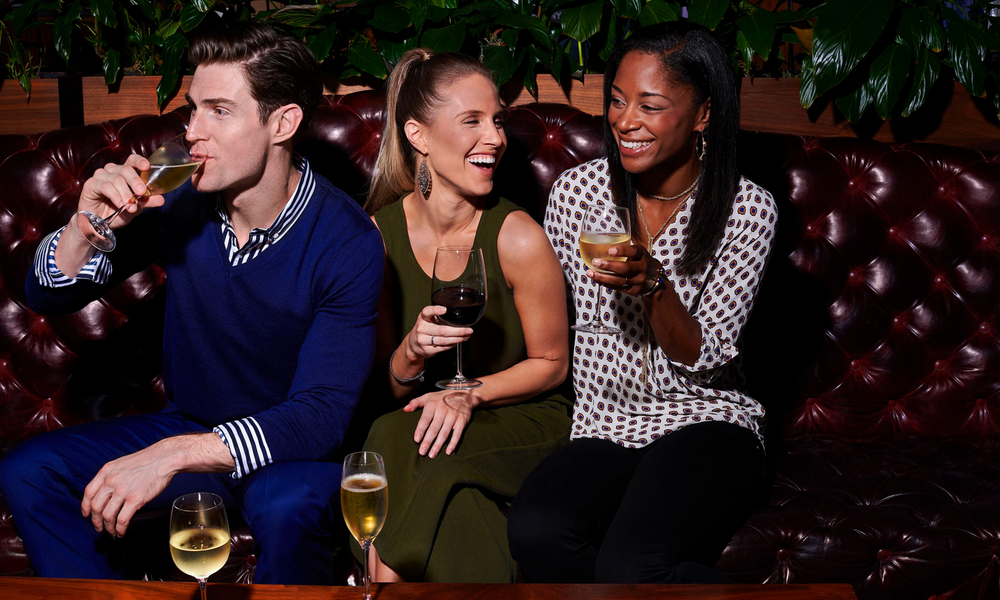 The Nautica Malibu Triathlon, California Wine Harvest Celebration, female-centric art series Art Women Art Week and more!
Edited by Alicia Luchak.
EVENTS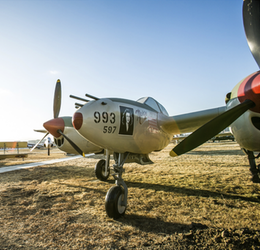 Proud Birds' Aviation Park
Sept. 12. Check out LAX-adjacent food bazaar Proud Bird's brand-new Aviation Park with 16 remodeled fighter airplanes, a children's turf area and family-friendly activities like a paper-airplane contest. The event will feature tours, a raffle, music and libations, with a live DJ and $7 aviation-themed cocktails. See website for full schedule. 11022 Aviation Blvd., Inglewood. theproudbird.com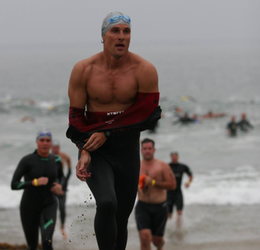 Nautica Malibu Triathlon  
Sept. 13-15. Watch athletes, philanthropists and celebrities as they swim, run and bike at this annual Zuma Beach event—now in its 33rd year—all to benefit the Children's Hospital Los Angeles' Pediatric Cancer Research Program. The Malibu Long Course is new this year. There's also a Nautica Kids Run and Tot Trot. Check website for schedule and registration prices. 30050 Pacific Coast Hwy., Malibu, 818.707.8866, nauticamalibutri.com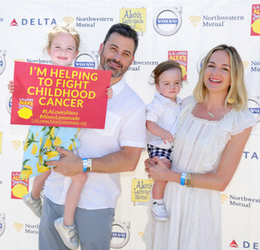 L.A. Loves Alex's Lemonade
Sept. 14. One of the city's most beloved culinary fundraisers finds superstar chefs offering tastes of signature dishes at UCLA's Royce Quad, all to benefit the fight against childhood cancer. Some 50 top chefs—including Timothy Hollingsworth, Adam Perry Lang and Nancy Silverton—and mixologists serve signature menu items at this philanthropic culinary event that helps fund the fight against childhood cancer. James Beard Award winners Suzanne Goin and Caroline Styne, along with chef David Lentz, host. 12:30-4:30 pm. $195, under 13 free; all-access ticket $1,200. Royce Quad, UCLA, 10745 Dickson Court, L.A., 610.649.3034, alexslemonade.org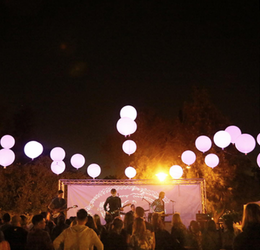 Tarfest
Sept. 14. Enjoy live music, live painting, art installations, a biergarten, food trucks, kids' activities and more at the 17th annual edition of this fun, all-ages cultural event. Noon-7:30 pm. Free. La Brea Tar Pits, 5801 Wilshire Blvd., L.A., 323.899.1363. tarfest.com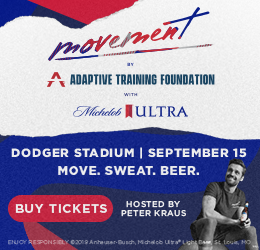 SPONSORED
MU Movement
Sept. 15. MOVEMENT by ATF with Michelob ULTRA is a one-day event offering the complete wellness experience. Escape your routine with an energetic group workout led by guest instructor Peter Kraus at the iconic Dodger Stadium, followed by new recovery and relaxation methods, and high-energy celebrations post-workout with music—and, of course, beer! All proceeds support Adaptive Training Foundation. See website for schedule and more details. 21+. 8:30 a.m.- 12:30 p.m. 1000 Vin Scully Ave., Elysian Park. michelobultra.com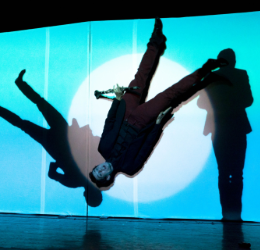 Xavier Mortimer at the Magic Castle
Through Sept. 15. French magician Xavier Mortimer headlines the Palace of Mysteries at Hollywood's Magic Castle through this weekend. The first Cirque du Soleil performer to go on to headline his own show on the Las Vegas Strip, Mortimer imbues his magic with mind-reading, music and comedy. Afterward, stick around for drinks in the lounge and request a song from Irma, the piano-playing ghost. Admission is only open to members of the Academy of Magical Arts and their guests, but if you have a connection, this is the weekend to call it in. See website for dress code. 8 p.m., 10 p.m., 11:30 p.m. 7001 Franklin Ave., Hollywood, 323.851.3313. magiccastle.com
FOOD + DRINK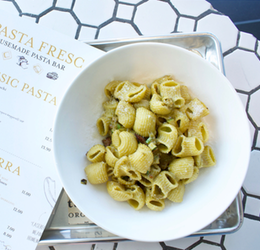 Eataly's La Pasta Fresca 
Open now. Be sure to check out the latest addition to popular Italian culinary destination Eataly: a housemade-pasta bar. Using locally sourced eggs along with flour imported from Italy, La Pasta Fresca offers five classic pasta dishes and a fresh special every single day. The carefully prepared dishes, made from scratch, come in several styles, shapes and flavors, along with the option of meticulous wine pairings. 10250 Santa Monica Blvd., Century City. eataly.com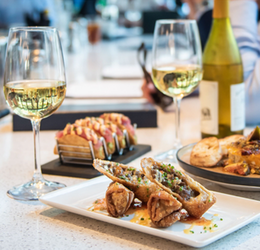 California Wine Harvest Celebration
Sept. 12. Wander throughout Del Frisco's Grille's Santa Monica location while tasting a well-rounded selection of 20 of California's best winemakers in celebration of the Autumnal Wine Harvest. Along with top vintners such as Duckhorn Vineyards, DAOU Vineyards & Winery and Orin Swift Cellars, there will be plenty of hors d'oeuvres passed throughout the event. 6:30-8:30 p.m. 1551 Ocean Ave., Suite 105, Santa Monica, 310.395.7333. Make a reservation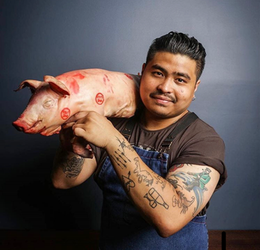 Handaan at LASA
Sept. 13. For one night only, treat yourself to a seven-course Filipinx-fusion tasting menu with chef Ross Magnaye of Rice Paper Sister and chef Jordy Navarra of TORO. Australian restaurant Rice Paper Sister is known as the "King of Collabs" because every dish is infused with culinary elements from around the globe—a result of the chef's inspiration gathered throughout his travels. The Handaan—Tagalog for "feast"—will undoubtedly feature a luxurious mixture of tastes and cultures that will transport you to unexpected lands. $120. LASA, 727 N. Broadway, #120, downtown. Tickets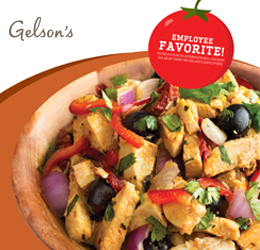 SPONSORED
Gelson's Chicken Diablo Salad
Upcoming | Sept. 17. Enjoy the Chicken Diablo Salad from Gelson's Kitchen on special now through 9/17. It was recently voted Employee Favorite among all stores! gelsons.com
ARTS + CULTURE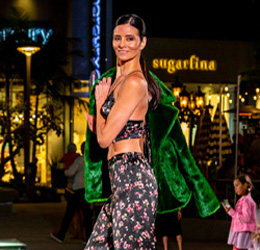 SPONSORED
Fashion on Point
Sept. 12. Grab your fashionista friends and get to The Point Thursday from 6-8 p.m. for the South Bay's hottest event—Fashion on Point. View a runway fashion show with the latest looks from Planet Blue, Athleta, prAna, Bonobos, Lucky Brand and more. Your $20 ticket includes reserved seating, Champagne from the Bubble Tap Trailer, exclusive shopping incentives that night only—including 20% off at Planet Blue, Athleta, Lou & Grey and No Rest for Bridget—and more. thepointsb.com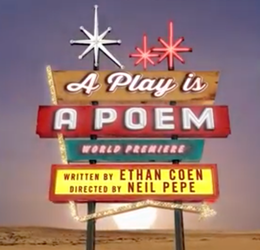 A Play Is a Poem
Opening Sept. 11. This new collection of one-acts by celebrated playwright and filmmaker Ethan Coen takes an eccentric look at life across America—traveling from a gazebo in Mississippi to the executive suites of Hollywood. Mark Taper Forum, 135 N. Grand Ave., downtown, 213.628.2772. Tickets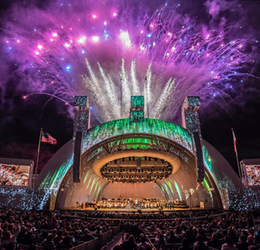 Fireworks Finale: Earth, Wind & Fire
Sept. 13-14. The Hollywood Bowl closes out its season with the classic funk hitmakers—expect to hear faves like "Boogie Wonderland" and (fittingly) "September"—followed by fireworks. 2301 N. Highland Ave., Hollywood, 323.850.2000. Tickets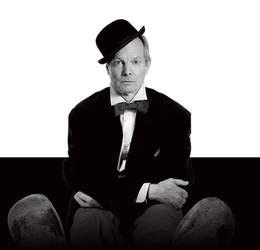 On Beckett
Opening Sept. 13. Master clown and Tony-winning actor Bill Irwin explores a performer's relationship to Samuel Beckett's language during this intimate, 90-minute evening. Kirk Douglas Theatre, 9820 Washington Blvd., Culver City, 213.628.2772. Tickets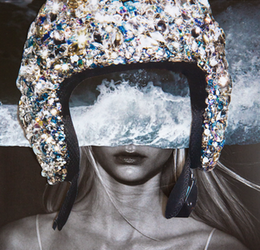 Art Women Art Week
Sept. 15-21. This female-forward artistic series has returned for its second year with a lineup of art, film screenings, interactive demonstrations, speakers, music, food, pop-ups, VIP gift bags and more. The art installations and experiences will take place throughout E.P. & L.P's three-story staircase, restaurant and the attached Melrose Rooftop Theatre. Proceeds support Planned Parenthood. Check website for full schedule and lineup. $15. 603 N. La Cienega Blvd., West Hollywood, 310.855.9955. melroserooftoptheatre.com
Photos:  Proud Bird's Aviation Park courtesy Proud Bird. Nautica Malibu Triathlon courtesy @nauticamalibutri/Facebook. L.A. Loves Alex's Lemonade by Becky Sapp/Getty. Tarfest courtesy @TarfestFreeMusicAndArtFestival/Facebook. Xavier Mortimer at the Magic Castle courtesy Xavier Mortimer's Magical Dream. Eataly's La Pasta Fresca courtesy Eataly. California Wine Harvest Celebration courtesy Del Frisco's Grille. Handaan at LASA courtesy LASA. Gelson's Chicken Diablo Salad courtesy Gelson's. Fashion on Point courtesy The Point. A Play Is a Poem courtesy @ctgla/Instagram. Hollywood Bowl Fireworks Finale by Dustin Downing. On Beckett courtesy @KDTheatre/Facebook. Art Women Art Week by Dina Broadhurst courtesy E.P.& L.P.