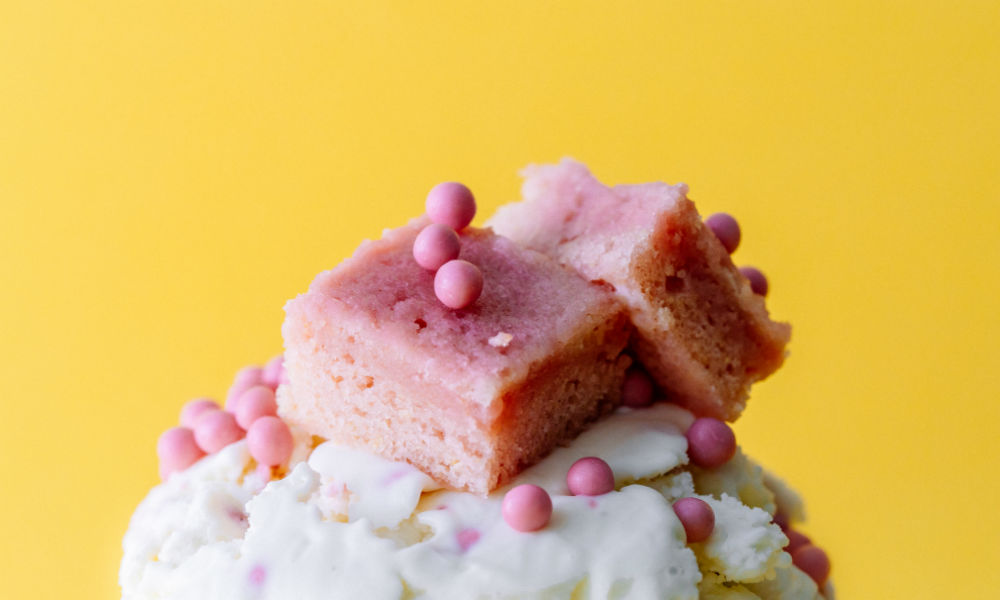 Whether you're ready to celebrate Oktoberfest, Halloween, National Taco Day or something else entirely, check out our top Los Angeles weekend event picks for October 4-7.
Edited by William Yelles.
EVENTS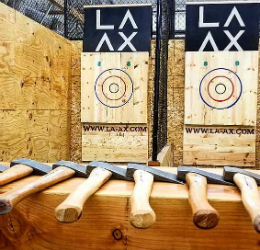 Axe Throwing at LA AX
Now Open. Competitive axe throwing has grown in popularity over the past few years, and with the grand opening of LA AX, the sport has officially arrived in our neck of the woods. At 12,500 square feet and 30 lanes of axe-throwing space, LA AX promises to be the largest such venue in North America, able to accommodate as many as 325 people at one time. 21+. M-W 6-10 p.m., Th-F 6-11 p.m., Sa 5-11 p.m., Su 4-9 p.m. 7308 Coldwater Canyon Ave., North Hollywood, 888.979.5229. la-ax.com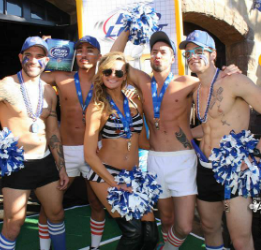 "Will & Grace" Viewing Party
Oct. 4. Grab a dirty martini and get ready to laugh at the Will & Grace Season 2 premiere. Hosted by Human Rights Campaign, join the community at LGBTQ-friendly restaurant/bar The Abbey and receive commemorative Will & Grace memorabilia (while supplies last), then watch the first episode on the large LED wall. Megan Mullally attended last year so star sightings are once again possible. 21+. 7 p.m. $10 suggested donation includes HRC membership or membership renewal. 692 N. Robertson Blvd., West Hollywood. RSVP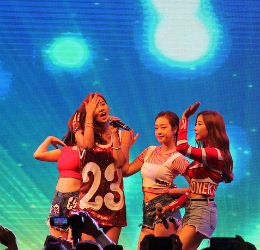 Los Angeles Korean Festival
Oct. 4-7. For its 45th annual event, the Los Angeles Korean Festival promises more food vendors, more festival seating and, for the first time ever, paid-ticket concerts on Oct. 5 and 6, headlined by producer and DJ KSHMR, and Korean songwriter and R&B artist Dean. Th 3-10 p.m., F-Su 10 a.m.-10 p.m. Free. Seoul International Park, 3250 San Marino St., L.A., 213.487.9696. lakoreanfestival.org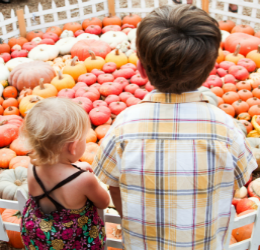 Mr. Bones Pumpkin Patch
Opens Oct. 5. The family favorite is back for its 31st Halloween season with its famous Pumpkin Village, a "boo-tique" filled with Halloween favorites, a VIP area and incredible activities for all ages including multiple bounce houses, a petting zoo, food trucks and a robust roster of live entertainment. Su-Th 9 a.m.-8 p.m., F-Sa 9 a.m.-9 p.m. See website for ticket prices. 10100 Jefferson Blvd., Culver City, 310.276.9827. mrbones.com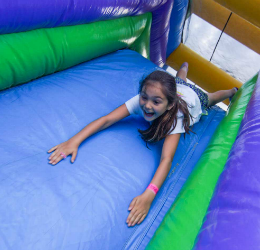 The Inflatable Festival & Run
Oct. 6. Bounce houses, Zorb Balls and inflatable jousting are only a few of the 40+ inflatable attractions families can expect at the SoCal stop of this traveling event. The festival also features a 1-mile/5k track featuring kid-friendly inflatable obstacles that visitors can complete at their own pace. Proceeds benefit Just Care More, a foundation focused on improving the lives of underprivileged youth. 8 a.m.-2 p.m. See website for ticket prices. Fairplex, 1101 W. McKinley Ave., Pomona. Tickets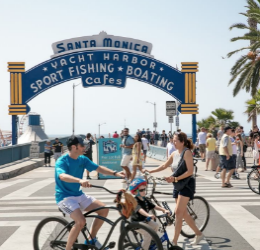 COAST
Oct. 7. Presented by Metro, Santa Monica's open-streets event finds over two miles of streets closed to cars and open for people to stroll, bike and roll. Experience the community's public spaces and enjoy live music, art installations and more. 10 a.m.-4 p.m. Free. Check website for route. smgov.net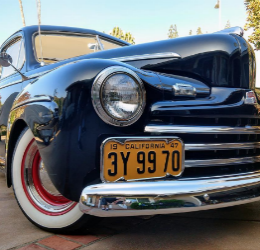 Galpin Motors Car Show
Oct. 7. Nearly 1,000 vehicles—including hot rods, antiques, exotics and classics—will be on display along with kid-friendly carnival games and activities, live entertainment and food vendors. Highlights include the world-famous Gypsy Rose Impala lowrider and the custom coach-built Jaguar named "Black Pearl," owned by Metallica frontman James Hetfield. 9 a.m.-2 p.m. Free. Galpin Motors, 15505 Roscoe Blvd., North Hills. galpin.com
FOOD + DRINK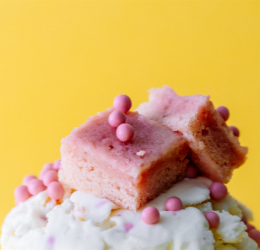 Four Winters' New Flavors
Now Available. Made-to-order ice cream shop Four Winters has introduced new fall seasonal flavors including Vegan Chai and Lemon Berry Cloud. Proceeds from the new flavor Pink Velvet will be donated to American Cancer Society in honor of Breast Cancer Awareness Month. Signature year-round selections including Fudge Brownie, Cereal Crunch and Cookie Dough are also available. Su-Th Noon-10 p.m., F-Sa noon-11 p.m. 8065 W. Third St., L.A., 323.900.0449. fourwinters.co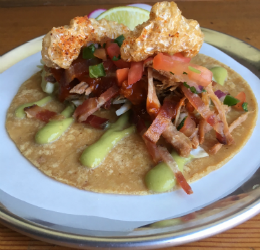 National Taco Day
Oct. 4. Trejo's Tacos and Trejo's Cantina celebrate National Taco Day with the Three Pigs Taco created by Executive Chef Mason Royal. The taco is filled with carnitas, bacon, avocado crema, pico de gallo, chicharrons and fermented red sauce. 8 a.m.-10 p.m. 1048 S. La Brea Ave., L.A., 323.938.8226. See website for additional locations (Hollywood, Pasadena, Woodland Hills, USC Village). trejostacos.com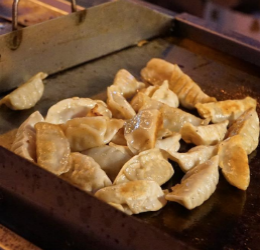 San Gabriel Dumpling & Beer Fest
Oct. 4. The City of San Gabriel presents its local twist on Oktoberfest featuring dumplings, craft beers, desserts, DJs and live entertainment including a dumpling eating contest where contestants will have two minutes to eat as many dumplings as they can. 6-10 p.m. Free to attend; $24-$29 for beer sampling wristband. 320 S. Mission Dr., San Gabriel. Tickets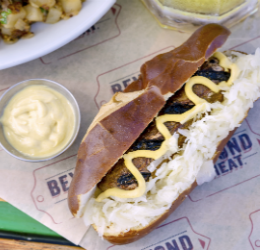 Brennan's Oktoberfest
Oct. 6. Legendary Westside watering hole Brennan's is throwing an Oktoberfest event of epic proportions featuring live Bavarian folk music, lederhosen, bratwursts, contests and—of course—beer. Lots and lots of beer. 21+. 10 a.m.-2 a.m. Free before noon; $5 cover after. 4089 Lincoln Blvd., Marina del Rey, 424.443.5119. brennansla.com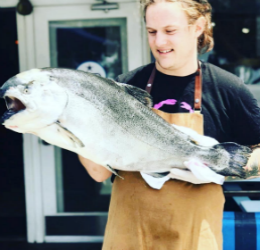 Off the Hook Seafood Festival
Oct. 6. Top local eateries—including Fig, The Lobster, Herringbone, Tar & Roses and Sushi Roku—take over the Santa Monica Pier for tastings, live music, a beer garden and an oyster shucking competition as part of this fourth annual Heal the Bay benefit. See website for complete list of participating restaurants. 4-7 p.m. $50+. 200 Santa Monica Pier, Santa Monica. Tickets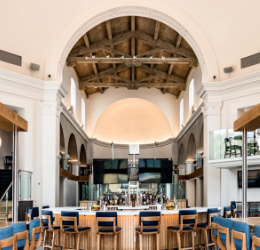 Broxton
Opens Oct. 7. New brewpub Broxton opens for business in Westwood Village's historic Janss Dome Building. With fresh beer brewed on site, Broxton brings an updated "meat and three" concept to diners—pick one protein, two sides, and biscuit—with plenty of vegan options, as well as comfort food classics like mac and cheese and a buttermilk chicken sandwich. M, W 11 a.m.-11 p.m.; Th-F 11 a.m.-midnight; Sa 10 a.m.-midnight; Su 10 a.m.-11 p.m. 1099 Westwood Blvd., Westwood. broxtonla.com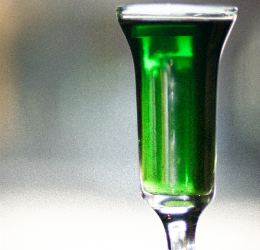 Oktoberfest at Lucques
Oct. 7. Suzanne Goin and Caroline Styne's flagship celebrates with new dishes showcasing winter squash, roasted apples and wild mushrooms with a variety of grilled and pan-roasted house-made sausages and sauerkraut. German bottled brews and seasonal draft beers will be featured. Festive Oktoberfest attire is encouraged for guests, all of whom will receive a welcome tulip glass of house-made mint schnapps. 5-9:30 p.m. $65. Reservations required. 8474 Melrose Ave., West Hollywood, 323.655.6277. lucques.com
ARTS + CULTURE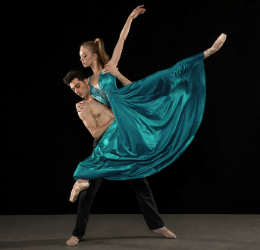 Los Angeles Ballet
Oct. 6. Los Angeles Ballet's 13th season kicks off with a program highlighting Americana, folk music and the Old West. Featured performances include Balanchine's Western Symphony and two LAB premieres—Les Chambres des Jacques from Aszure Barton and Lickety-Split from Alejandro Cerrudo. 7:30 p.m. $36-$104. Alex Theatre, 216 N. Brand Blvd., Glendale, 310.998.7782. losangelesballet.org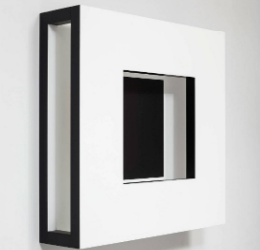 Adrian Piper Exhibition
Opens Oct. 7. Adrian Piper: Concepts and Intuitions, 1965-2016 is the most comprehensive West Coast exhibition to date of Piper's work, featuring more than 270 works gathered from public and private collections and encompassing a wide range of mediums—drawing, photography, video, painting, sculpture and more. Tu-F 11 a.m.-8 p.m., Sa-Su 11 a.m.-5 p.m. Free. Hammer Museum, 10899 Wilshire Blvd., Westwood, 310.443.7000. hammer.ucla.edu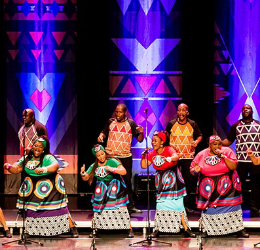 Soweto Gospel Choir

Oct. 7. The 43-member Soweto Gospel Choir, drawn from churches in and around Soweto, inspires audiences with songs of faith. South Africa's quintessential musical ensemble has collaborated with some of the biggest names in music—including U2, John Legend, Peter Gabriel and Diana Ross. 7 p.m. $30-$65. Younes and Soraya Nazarian Center for the Performing Arts (The Soraya), 18111 Nordhoff St., Northridge, 818.677.8800. thesoraya.org
STYLE + BEAUTY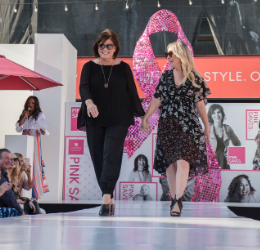 Pink Saves Fashion Show
Oct. 7. Rather than professional models, the Pink Saves Fashion Show will be walked by 30+ breast cancer survivors and supporters dressed in styles from luxury brands located at the Citadel Outlets. Free; a ticketed VIP fundraiser will take place on the terrace overlooking the fashion show priced at $50 with all proceeds going to Susan G. Komen Los Angeles. 5 p.m. The Citadel Outlets, 100 Citadel Dr., L.A., 323.888.1724. pinksaves.com
Four Winters' Pink Velvet ice cream photo courtesy Four Winters. Axe Throwing at LA AX photo courtesy LA AX. "Will & Grace" viewing party photo courtesy The Abbey Food & Bar. Los Angeles Korean Festival photo courtesy Los Angeles Korean Festival. Mr. Bones Pumpkin Patch photo courtesy Mr. Bones Pumpkin Patch. The Inflatable Festival & Run photo courtesy The Inflatable Festival & Run. COAST photo courtesy City of Santa Monica. Galpin Motors Car Show photo courtesy @galpinford/Instagram. National Taco Day photo courtesy Trejo's Tacos. San Gabriel Dumpling & Beer Fest photo courtesy City of San Gabriel. Brennan's Oktoberfest photo courtesy Brennan's. Off the Hook Seafood Fest photo courtesy @othseafoodfest/Instagram. Broxton photo courtesy Artisanal Brewers Collective. Lucques photo by Kristen Honey. Los Angeles Ballet photo by Reed Hutchinson/Los Angeles Ballet. Adrian Piper artwork ©Adrian Piper Research Archive Foundation Berlin; photo by Timo Ohler. Soweto Gospel Choir photo by Lorenzo Di Nozzi. Pink Saves photo by Kait McKay.
[et_bloom_inline optin_id=optin_11]