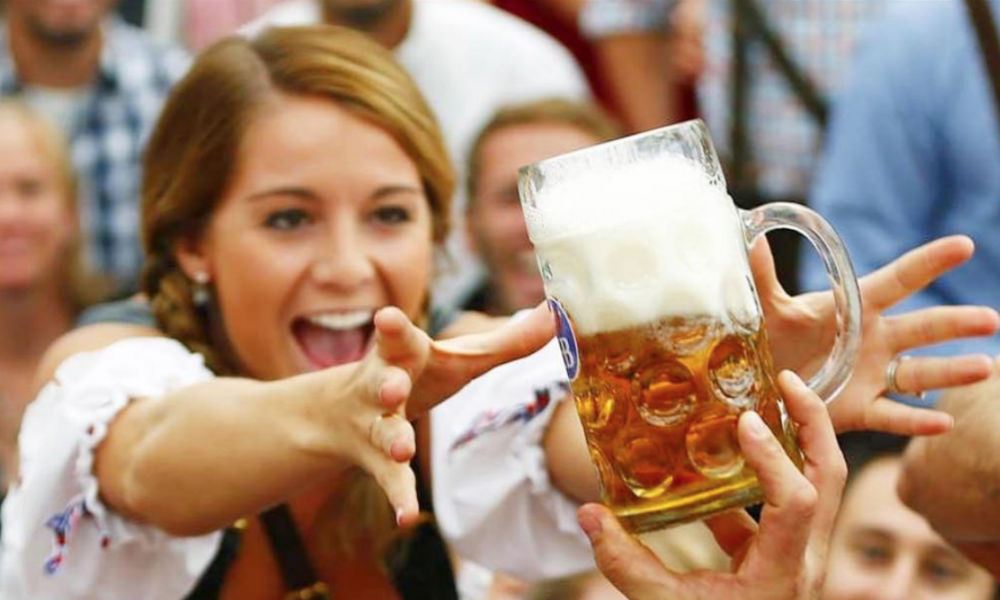 Whether you want to taste some new food, see some fine art, or support a good cause, there's lots to choose from this weekend. Here are our top Los Angeles weekend event picks for October 11-14.
Edited by William Yelles.
EVENTS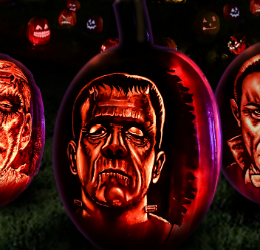 Nights of the Jack
Opens Oct. 11. NIghts of the Jack is a family-friendly Jack O'Lantern experience situated on a 1/2 mile trail filled with thousands of hand-carved and illuminated pumpkins. Expect to see some larger than life installations as well as detailed artist depictions of movie stars, sports heroes and animated characters. 6-11 p.m. $25 GA; $20 ages 4-12; free for ages 3 and under. Advance ticket purchase required; no on-site sales. King Gillette Ranch, 26800 Mulholland Hwy
., Calabasas. nightsofthejack.com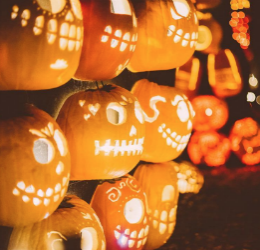 Pumpkin Nights
Opens Oct. 12. This outdoor, family-friendly pumpkin festival immerses guests in a half-mile walking path of over 3,000 hand-carved synthetic and real pumpkins, larger-than-life displays and multi-sensory experiences including fire dancers and more. 5-10 p.m. See website for ticket prices. Fairplex, 1101 W. McKinley Ave., Pomona. pumpkinnights.com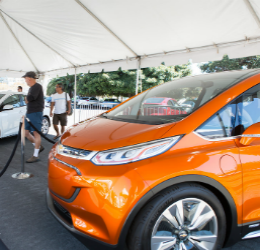 AltCar Expo
Oct. 12-13. Kick the tires on almost every make and model of alternative fuel vehicles all in one place. Many will be available for test drives. Industry experts will be on hand discussing urban planning, mass transit, energy generation, sustainable lifestyle choices, electrical vehicle infrastructure, alternative fuel technology and more. 10 a.m.-5 p.m. Santa Monica Civic Lot and East Wing, 1855 Main St., Santa Monica, 310.390.2930. altcarexposocal.com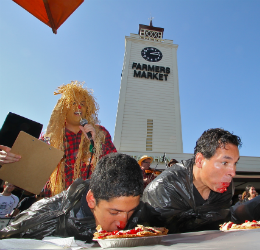 Farmers Market Fall Festival
Oct. 13-14. The Original Farmers Market's festive annual celebration is jam-packed with live music and entertainment. Kid-friendly activities include a pumpkin patch, petting zoo, pedal puller races and the world famous pie eating competition, while the 21+ crowd can enjoy the beer garden. See website for complete schedule. 10 a.m.-7 p.m. Free. 6333 W. Third St., L.A., 323.933.9211. farmersmarketla.com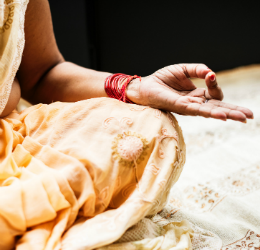 The Big Quiet
Oct. 14. The Big Quiet—known for bringing thousands of people together to meditate at iconic locations—arrives in Los Angeles for a mass meditation and sound experience inside the stunning L.A. Central Library Rotunda. The mass meditation session will feature live sound bath practitioners, string instrumentalists, surprise musicians and special guest performances. A simple technique will be shared for first-time meditators. 5:30 p.m. and 7:30 p.m. $30. Tickets
FOOD + DRINK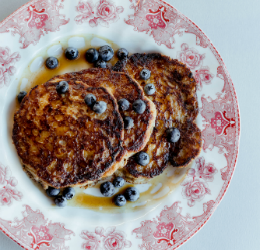 Paper or Plastik's New Menu
Now Available. Mid-City neighborhood fixture Paper or Plastik Cafe launches a refreshed menu spearheaded by Chef Matt Wilson (Son of a Gun, Sqirl and others). Signature items include blueberry oat griddle cakes, kimchi chicken and waffles, and a yellowtail conserva tartine and toasted kale bowl. 7 a.m.-10 p.m. 5772 Pico Blvd., L.A., 323.935.0268. paperorplastikcafe.com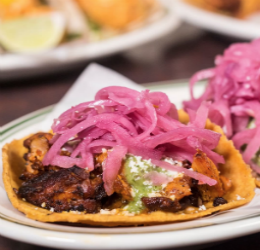 Tacos for Tatas
Now Available. In honor of Breast Cancer Awareness Month, Pink Taco is offering a special menu featuring items with cancer-fighting ingredients such as avocado, cactus and grapefruit. A portion of the proceeds from the special Tacos for Tatas menu will benefit Breast Cancer Angels, a non-profit organization that financially assists individuals during treatment for breast cancer. M noon-10 p.m., Tu-Th noon-midnight, F noon-2 a.m., Sa 11 a.m.-2 a.m., Su 11 a.m.-10 p.m. 8225 W. Sunset Blvd., West Hollywood, 323.380.7474. pinktaco.com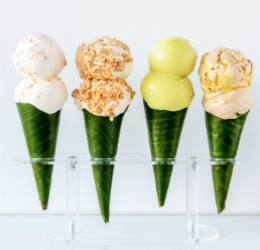 New Wanderlust Flavors
Now Available. Wanderlust Creamery founder Adrienne Borlongan has created new flavors inspired by the Philippines for Filipino American History Month. Throughout October, all locations will carry Coconut Beurre Noisette, Kalamansi Pie, Barako Coffee, Pandan 3 Leches, Brown Butter Pili Nut and Sans Rival. Special "limited edition" flavors including Salted Duck Egg and Green Mango can be found at the Tarzana and Atwater Village shops. See website for hours. 18511 Ventura Blvd., Tarzana; 3134 Glendale Blvd., Atwater Village; 609 Lincoln Blvd., Venice. wanderlustcreamery.com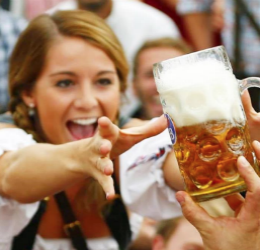 Craftoberfest
Oct. 13. Over 30 craft breweries from across Southern California will participate in Craftoberfest Los Angeles, providing guests with a delicious gastronomic experience influenced by the world's largest beer festival in Germany. The Greens at Brookside Golf Course, located just behind the historic Rose Bowl Stadium, will be transformed and designed to emulate Oktoberfest with first class restaurants serving traditional fan favorite foods such as bratwurst and brezen. 12:30-5:30 p.m. $30-$50. 1001 Rose Bowl Dr., Pasadena, 626.577.3100. Tickets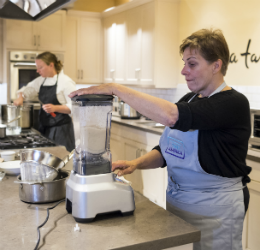 Cooking Demos: Mary Sue Milliken, Michael Cimarusti
Oct 13. Renowned chefs Mary Sue Milliken (Border Grill) and Michael Cimarusti (Providence, Connie and Ted's) will showcase their culinary skills with back-to-back cooking demos. First up at 10 a.m., James Beard Award-winner Milliken will feature a recipe from the new James Beard Foundation cookbook Waste Not: How to Get the Most from Your Food. Cimarusti follows at noon. Free. Sur la Table, Original Farmers Market, 6333 W. Third St., L.A. jamesbeard.org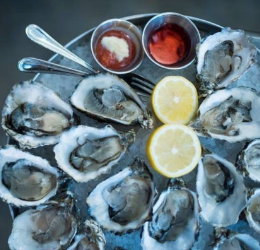 Oyster Festival
Oct. 13-14. Grand Central Market and The Oyster Gourmet host oyster farmers from across North America at this fourth annual event. Meet the farmers, taste their half-shells and learn about the distinctive "merroir," or taste of place, that distinguishes oysters grown in different waters. Kids can make their own art projects using oyster shells, mini seashells and other underwater-themed decorations. 11 a.m.-6 p.m. Free. Grand Central Market, 317 S. Broadway, L.A., 213.624.2378. grandcentralmarket.com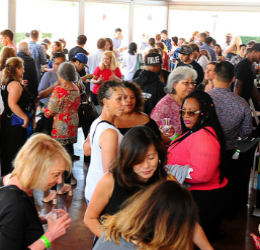 Westside Food & Wine Festival
Oct. 14. Over 20 popular West L.A. restaurants, food trucks and caterers dish out a variety of favorites paired with wines and craft beers. Entertainment includes live music and giveaways. Proceeds benefit Westside Food Bank. 3-7 p.m. $60-$80. Courtyard by Marriott Los Angeles Westside, 6333 Bristol Pkwy., Culver City. Tickets
ARTS + CULTURE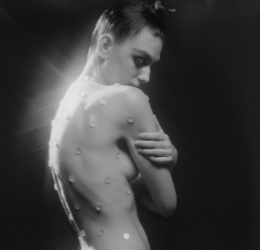 American Contemporary Ballet
Opens Oct. 12. American Contemporary Ballet presents the world premiere of Burlesque, a new ballet by ACB Artistic Director Lincoln Jones to a score commissioned from Pulitzer Prize-winning composer Charles Wuorinen. Paired with ACB's haunting Inferno, it's a thrilling, chilling Halloween double feature that unfolds in an L.A. skyscraper surrounded by 360-degree city views. See website for showtimes and ticket prices. 700 S. Flower St., 32nd Floor, L.A., 213.878.9020. acbdances.com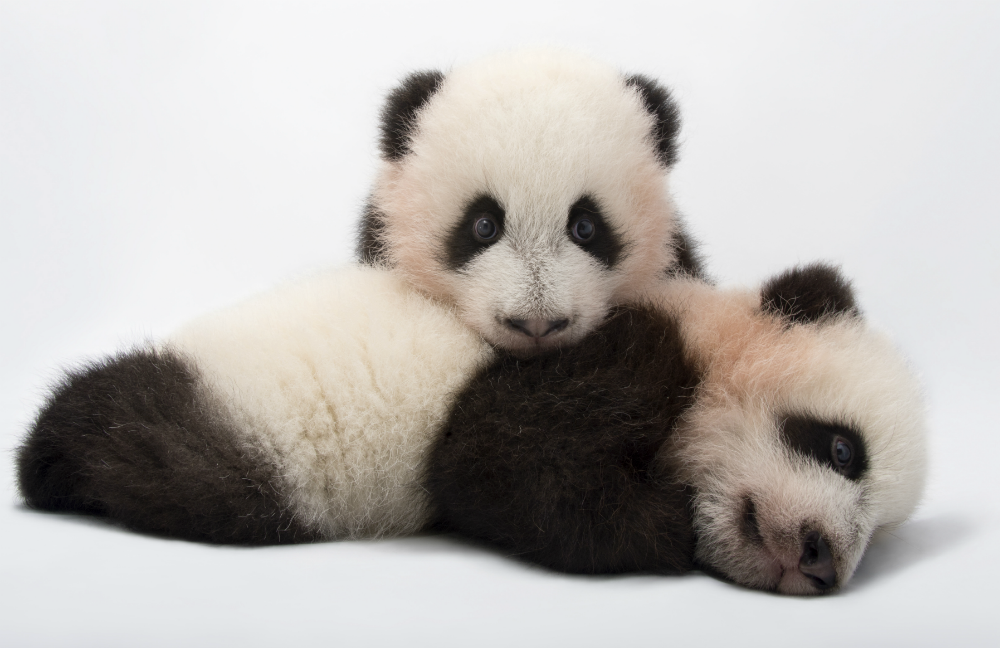 National Geographic Photo Ark
Opens Oct. 13. The National Geographic Photo Ark is an ambitious project committed to documenting every species living in the world's zoos and wildlife sanctuaries through photographs—inspiring people not just to care, but also to help protect animals from extinction before it's too late. This new exhibit will feature a collection of stunning portraits of animals photographed by National Geographic Fellow Joel Sartore. W-Su 11 a.m.-6 p.m. Free. Annenberg Space for Photography, 2000 Avenue of the Stars, Century City, 213.403.3000. annenbergphotospace.org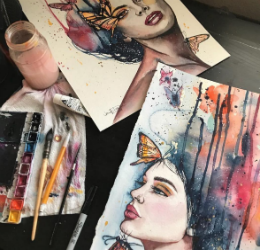 Pasadena Art Walk
Oct. 13. Pasadena's largest urban art fair highlights over 75 top SoCal visual artists showcasing painting, sculpture, watercolor, photography, ceramics, jewelry, drawings and printmaking. Activities include a juried art show and sale, public art walking tour and live music. 11 a.m.-6 p.m. Free. 600 E. Green St., Pasadena, 626.744.0340. visitpasadena.com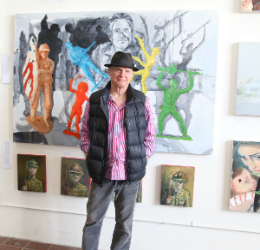 Brewery Art Walk
Oct. 13-14. This biannual art walk takes place in the world's largest art complex, located in a former Pabst Blue Ribbon brewery. More than 100 participating resident artists who live in the brewery's lofts open up their studios to showcase their work. 11 a.m.-6 p.m. Free. 2100 N. Main St., L.A., 323.638.9382. breweryartwalk.com
STYLE + BEAUTY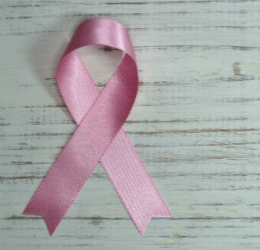 Pink Party
Oct. 13. In honor of Breast Cancer Awareness Month, enjoy a fun-filled afternoon supporting cancer patients and their families. Take part in MAC cosmetics makeovers and flower crown workshops while sampling delicious bites. Proceeds benefit Cancer Support Community of Redondo Beach which offers more than 200 free programs each month. 2-5 p.m. $10-$25. Del Amo Fashion Center, 3525 W. Carson St., Torrance. Tickets
Craftoberfest photo courtesy @craftoberfestla/Instagram. Nights of the Jack photo courtesy Nights of the Jack. Pumpkin Nights photo courtesy @pumpkinnightsfest/Instagram. AltCar Expo photo courtesy AltCar Expo. Farmers Market Fall Festival photo courtesy The Original Farmers Market. Paper or Plastik New Menu photo courtesy Paper or Plastik Cafe. Tacos for Tatas photo courtesy @pinktaco/Instagram. Wanderlust Creamery New Flavors photo courtesy Wanderlust. Cooking Demos photo by Gamma Nine Photography. Oyster Festival photo courtesy @grandcentralmarketla/Instagram. Westside Food & Wine Festival photo by Rich Schmidt. American Contemporary Ballet photo by Victor Demarchelier. National Geographic Photo Ark ©Photo by Joel Sartore/National Geographic Photo Ark. Pasadena Art Walk photo courtesy @pasadenaartwalk/Instagram. Brewery Art Walk photo by Chance Artworks.
[et_bloom_inline optin_id=optin_11]