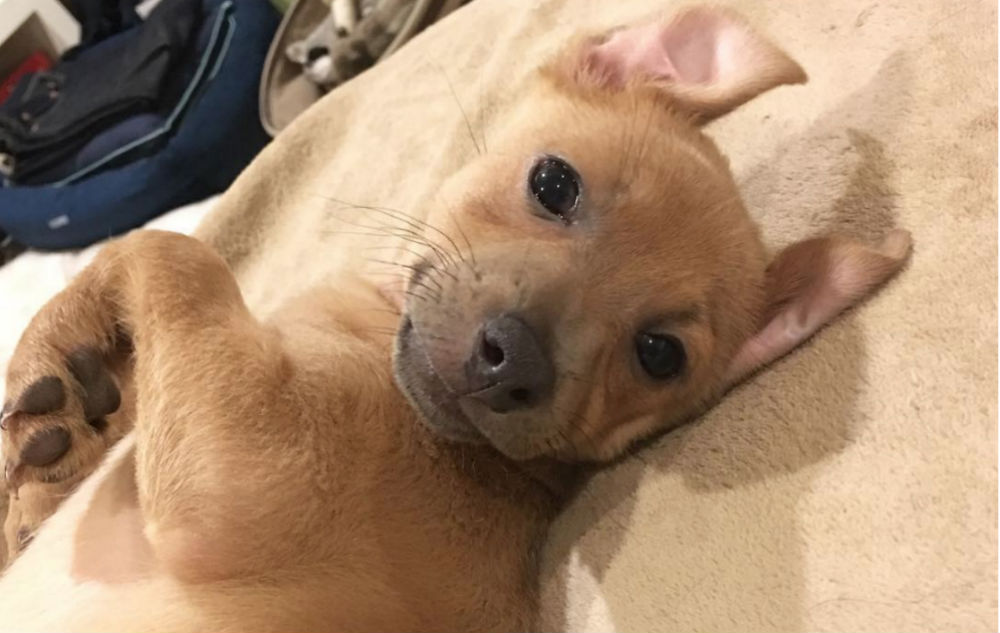 From summer movie nights to fun food festivals, check out the top Los Angeles weekend events for July 5-8.
Edited by William Yelles.
EVENTS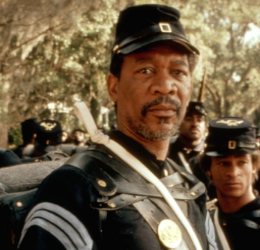 #TBT at the Laemmle: "Glory"
July 5. The Fourth of July may be behind us but it's not too late to indulge in some U.S. history with a screening of Civil War drama Glory about the first all-black volunteer company who fought prejudices from their own Union Army and the Confederates. 7:30 p.m. $12. Laemmle NoHo 7, 5240 Lankershim Blvd., North Hollywood, 310.478.3836. laemmle.com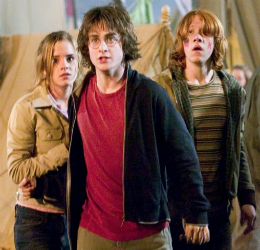 Harry Potter in Concert
July 5. Rediscover the magic of Harry Potter and the Goblet of Fire, the fourth film in the series, projected in HD on the Hollywood Bowl's big screen as the LA Phil performs Patrick Doyle's unforgettable score live. 8 p.m. $14+. 2301 N Highland Ave., Los Angeles, 323.850.2000. hollywoodbowl.com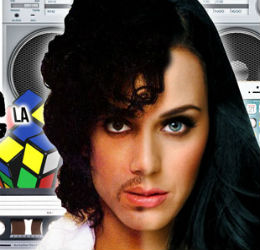 Bootie L.A.
July 6. The Bootie L.A. dance party moves downtown for the summer, taking over the Globe Theatre with a "battle of the decades" special midnight mashup show featuring music from the past 50 years. Ages 21+. 10 p.m.-late. $5 before 10:30 p.m.. $10 after. 740 S. Broadway, downtown. bootiemashup.com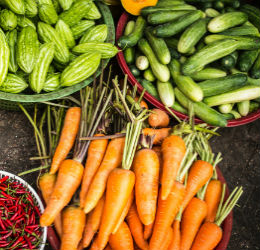 Long Beach Vegan Festival
July 7. Bring the family to this local fest offering a delicious smattering of vegan fare, live music and a chili cook-off. Art installations and a kids area complete with hula hooping, face painting and crafts round out the day-long experience. 11 a.m.-6 p.m. $10 before event, $15 at the gate; Free kids 12 and under. Cal State Long Beach, Walter Pyramid Lawn, 1250 N. Bellflower Blvd., Long Beach. lbveganfest.com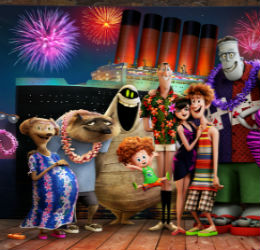 "Hotel Transylvania" Character Visit
July 7. Visit Kidspace Museum to meet-and-greet characters Drac and Mavis from the new movie Hotel Transylvania 3: Summer Vacation, and stick around for a chance to win some giveaways. 11 a.m.-3 p.m. Kidspace Children's Museum, 480 N. Arroyo Blvd., Pasadena, 626.449-9144. kidspacemuseum.org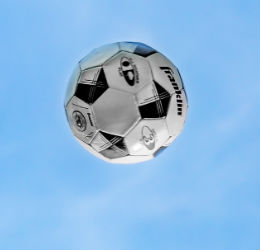 LAFC vs. Orlando City
July 7. The Southland's newest pro team Los Angeles Football Club takes to the pitch against Orlando City SC in an exciting Major League Soccer match. 1:30 p.m. $20+. Banc of California Stadium, 3939 S. Figueroa St., Los Angeles. Tickets
Dining With the Stars
July 7. Historian Mary Mallory dishes on classic Hollywood's iconic hot spots where movie stars came to see and be seen. Singer Will Ryan joins in to perform famous songs from the period. 4 p.m. Silver Lake Branch Library, 2411 Glendale Blvd., L.A., 323.913.7451. lapl.org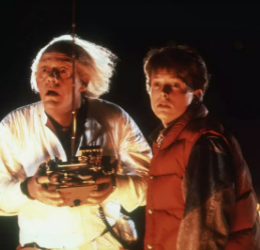 "Back to the Future" Trilogy
July 7. Take a time-bending DeLorean ride with Marty McFly and Doc Brown as the American Cinematheque screens all three Back to the Future films back-to-back-to-back. 7:30 p.m. $15 GA, $13 Cinematheque members. Aero Theatre, 1328 Montana Ave., Santa Monica, 310.260.1528. Tickets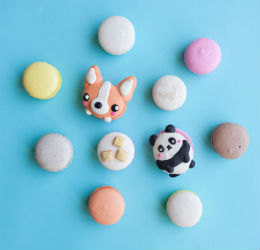 Dessert Goals
July 7-8. This sugary fest is back for a second year with double the capacity and an all-new theme: Moon & Stars. Before indulging on sweet treats from L.A.'s top dessert vendors, be sure to snap a photo in the new dedicated photo garden. See website for time entry options. $15-$35. Cooper Design Space, 860 S. Los Angeles St., Floor 11, downtown. dessertgoals.com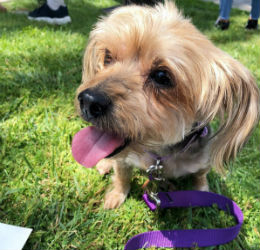 Wine + Wags
July 8. The female-focused wine shop Vinovore will once again partner with MaeDay Rescue—the non-profit, female-run animal rescue organization—offering wine tastings by donation from lady winemakers around the world, poured by Vinovore owner Coly Den Haan. A portion of the proceeds from the tasting and wine sales will be donated back to the pups at MaeDay Rescue. Noon-3 p.m. 616 N. Hoover St., Silver Lake, 323.522.6713. vino-vore.com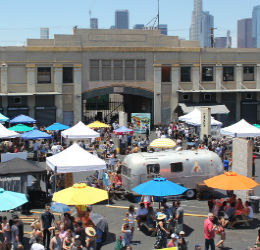 Hecho in LA
July 8. The Smorgasburg LA marketplace celebrates the city's diversity of makers and creators with its new Hecho in LA collection of pop-up shops, local craft brewers and DJs joining the market's eclectic weekly mix of vendors and eateries. 10 a.m.-4 p.m. 787 S. Alameda St., downtown. La.smorgasburg.com

FOOD + DRINK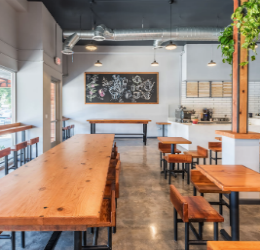 The Joint
Now Open. First announced via a Kickstarter campaign in 2016, Boba Truck founder Liwei Liao's The Joint is finally open for business. The innovative eatery is part coffee shop serving breakfast items like Egg & Smoked Salmon on a Butter Croissant and Crab & Avocado Toast, while the adjoining seafood market sells sustainably-sourced fish and crustaceans to go. Café open 7 a.m.-7 p.m; market 10 a.m.-7 p.m. 13718 Ventura Blvd., Sherman Oaks, 818.510.0626. thejointeatery.com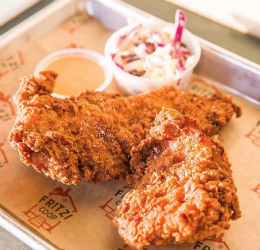 National Fried Chicken Day
July 6. Colonel Sanders must look forward to it all year: National Fried Chicken Day. Celebrate at local fave Fritzi Coop with their signature crispy chicken sandwiches and buttermilk fried chicken. 9 a.m.-9 p.m. The Original Farmers Market, 6333 W. Third St., stall 742, Fairfax District, 323.936.9436. fritzicoop.com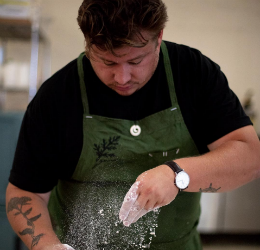 Yarrow
Opens July 7. Royce Burke, former chef/owner of Secret Lasagna, takes his talents to the Fairfax District with his new vegan cafe Yarrow. The menu promises exotic coffees and pastries as well as a large grab-and-go selection available all day. 7 a.m.-8 p.m. daily. 487 S. Fairfax Ave., L.A. yarrowcafela.com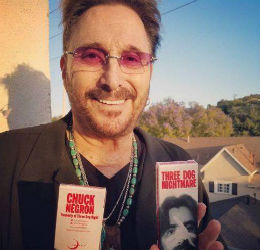 Chuck Negron Candy Launch
July 7. Chuck Negron, formerly of Three Dog Night, launches his exclusive candy line including the Three Dog Nightmare dark chocolate bar and the Three Dog Bite milk chocolate and peanut butter bar. 2-4 p.m. Sweet! Hollywood, 6801 Hollywood Blvd. suite 201, L.A. 323.462.3111. sweetlosangeles.com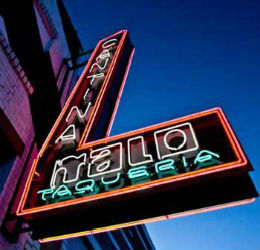 LGBTQ Mariachis + Brunch
July 8. Malo taqueria and cantina hosts Mariachi Arcoiris, the world's first LGBTQ mariachi band, who will entertain brunchers with a fun performance of traditional Mexican music. Brunch available at 10 a.m. Showtimes: Noon and 1:45 p.m. See website for menu and prices. 4326 W. Sunset Blvd., Silver Lake. 323.664.1011. malorestaurant.com
ARTS + CULTURE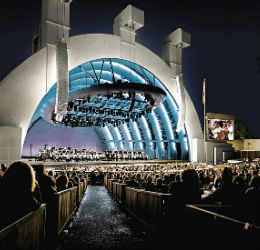 Jennifer Hudson with Orchestra
July 6-7. Multi-talented award-winning artist Jennifer Hudson makes her Hollywood Bowl debut with orchestra in this highly anticipated show. The incomparable singer brings her undeniable soul to the stage as one of the most powerful voices in music today. 8 p.m. $14+. 2301 N. Highland Ave., Los Angeles, 323.850.2000. hollywoodbowl.com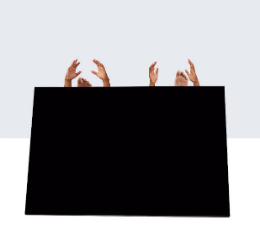 Taisha Paggett Dances
July 8. Artist Taisha Paggett presents a series of solo and duet dances in conjunction with her Made in L.A. 2018 installation. Ideas of race and history are explored as dancers move within the galleries and beyond. Noon-4 p.m. Hammer Museum, 10899 Wilshire Blvd., Westwood, 310.443.7000. hammer.ucla.edu
Wine + Wags photos by @maedayrescue/Instagram. "Glory" photo courtesy TriStar Pictures. "Harry Potter and the Goblet of Fire" photo courtesy Warner Bros. Pictures. Vegan fest photo by Megan Hodges/Unsplash. "Hotel Transylvania 3" photo courtesy Sony Pictures Animation. Soccer ball photo by Slava Keyzman/Unsplash. "Back to the Future" photo courtesy Universal Pictures. Dessert Goals macarons photo courtesy @honeyandbutter/Instagram. Fritzi Coop photo by @chealiciousfood/Instagram. Chuck Negron photo courtesy Chuck Negron/Facebook. Yarrow photo courtesy @yarrowcafe/Instagram. Taisha Paggett photo by Ashley Hunt.
[et_bloom_inline optin_id=optin_11]