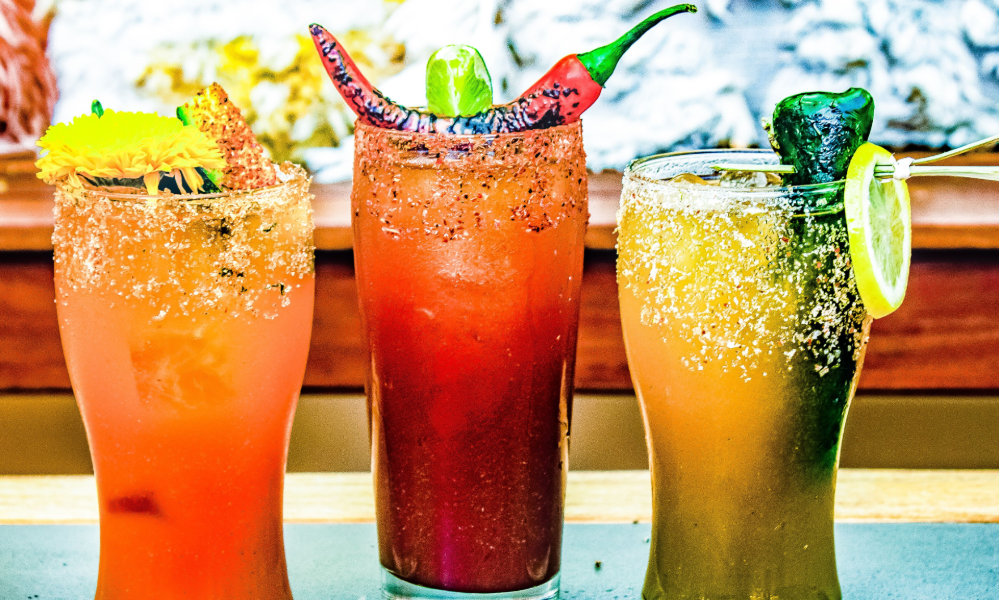 A beer-can derby, Trolls-themed teatime and plenty of Fourth of July festivities. Be sure to live your long weekend to the fullest and read up on the best that L.A. has to offer this Independence Day weekend.
Edited by Alicia Luchak.
EVENTS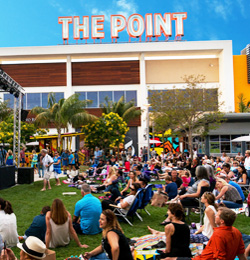 SPONSORED
Free Live Music at The Point on Pacific Coast Highway!
July 4. Join us in The Point Plaza for the Summer Music Series every Wednesday in July and August from 6-8 p.m. 850 S. Pacific Coast Hwy., El Segundo. thepointsb.com
Dance DTLA
July 5. Dance the night away during Grand Park's free Friday-night summer series' 15th season. Each night is a different genre and location. With live music and DJs, the night will feature dance lessons led by some of the best instructors in L.A. This Friday, get down, country-western style, with some line-dance and two-step at the Music Center's Walt Disney Concert Hall. 7-11 p.m. 111 S. Grand Ave., downtown. More info
Eat/See/Hear
July 6. This traveling outdoor movie-event series, presented by Showtime, boasts the largest outdoor inflatable screen on the West Coast, as well as food trucks and live musical performances. This weekend's screening will be of Tim Burton's Beetlejuice with a special musical performance by R&B-meets-indie band the Shakes. Get your dinner fix from food trucks including Fette Schwein Roll'n Lobster, Chanco's Tacos Yall Truck, Baby's Badass Burgers and the official sponsor: Tillamook Ice Cream Truck. Doors 5:30 p.m.; band 7 p.m.; movie 8:30 p.m. $8-21, under 5 free. Santa Monica High School Amphitheater, 601 Pico Blvd., Santa Monica. Tickets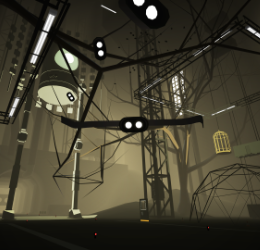 Robot Remix VR
Opens July 6. Sp[a]ce Gallery at Ayzenberg's second virtual-reality exhibition will premiere some of the medium's most advanced and cutting-edge surreal experiences. Explore new worlds with award-winning immersive games, featuring adventures like Gloomy Eyes, Your Hands Are Feet, Unceded Territories and Virtual Virtual Reality. See website more information and entry times. $25. 39 E. Walnut St., Pasadena. space.ayzenberg.co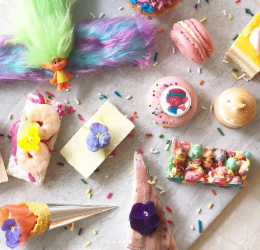 DreamWorks Trolls Afternoon Tea
July 7. Treat the kids to tea, sweets, colorful snacks and fun costume play inspired by the DreamWorks animated film Trolls and leave with a special complimentary DreamWorks Trolls Hair Hugger collectible toy. There will also be fun themed photo opportunities including a life-size Troll meet-and-greet, so the more vibrant and festive your outfit, the better! Bright wigs and hairstyles are optional but encouraged. 10 a.m. and 1 p.m seatings; July 14 at 10 a.m. only. $75 GA, $59 children under 12. Reservations required. langhamhotels.com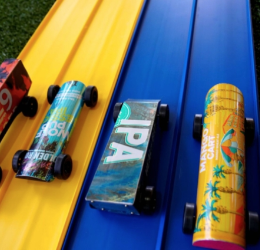 Golden Road Brewing Beer Can Pinewood Derby
July 7. Golden Road's second annual miniature car race features beer cans incorporated into the cars' designs. Pick up your starter kits and empty beer cans while you can (no pun intended). There will be unique themed prizes for the top four racers and the "fan favorite," including trophies, gift bags of specialty merch, a Golden Road longboard and more. Best of all, the first-place winner receives free beer for a year. See website for complete schedule and entry requirements. 9 a.m.-3 p.m. $10-$30. 5410 W. San Fernando Road, Atwater Village. Tickets
FOURTH OF JULY
AmericaFest
July 4. The 93rd annual AmericaFest celebration, at the Rose Bowl, will include live performances by TNT Freestyle Motocross, SoCal VoCals, Disney's DCappella Live Lion King Performances, PCDA Noteables Choir, the national anthem performed by Maximo Marcuso and the festival's legendary fireworks display. $15-$125. Doors 5:30 p.m.; fireworks 9 p.m. 1001 Rose Bowl Drive, Pasadena. More info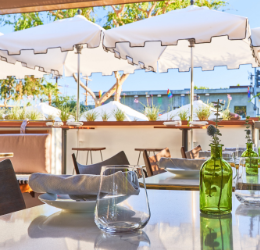 Conservatory
July 4. Spend our nation's birthday at this stunning open-air restaurant in Los Angeles at a fire-pit barbecue dinner. Executive chef Seth Greenburg will be grilling up some delicious options such as kalbi ribs, baby back ribs, carnitas sliders with pineapple slaw and chicken kabobs. All meals come with savory corn ribs, potato salad and fresh watermelon salad. Pair with cocktails and frozen drink specials. 8289 Santa Monica Blvd., West Hollywood. 323.654.0020. conservatoryweho.com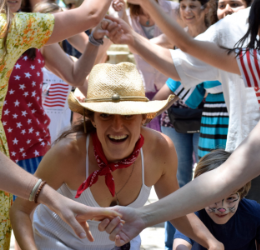 Family Barn Dance and Barbecue
July 4. Celebrate America with live folk and country music, a pie-eating contest, watermelon-seed-spitting contest, cake walk, relay races, a dunk bucket, family games, a silent auction, dancing and more. Feast on country-style barbecue and brews. 11 a.m.-5 p.m. See website for ticket prices. Will Geer's Theatricum Botanicum, 1419 N. Topanga Canyon Blvd., Topanga, 310.455.2322. theatricum.com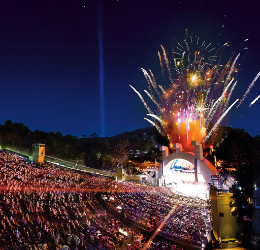 July 4th Fireworks Spectacular 
July 2-4. Get down with legendary funk hitmakers Nile Rodgers & CHIC as they perform some of their greatest hits. The concert begins with star-spangled American favorites by the Hollywood Bowl Orchestra. Arrive early for disco dance lessons in the Bowl courtyard. 7:30 p.m. See website for ticket prices. 2301 N. Highland Ave., Hollywood, 323.850.2000. hollywoodbowl.com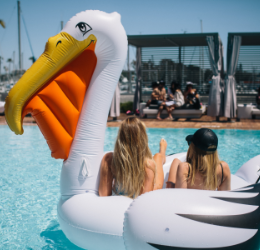 Red, White & BBQ Celebration
July 4. Enjoy an all-day Independence Day party with live music, games and beer tasting at the Marina del Rey Hotel's waterfront lawn and pool. Stay after dark for an epic view of the marina fireworks show. 11 a.m.-9 p.m. $20. 13534 Bali Way, Marina del Rey. marinadelreyhotel.com 
FOOD + DRINK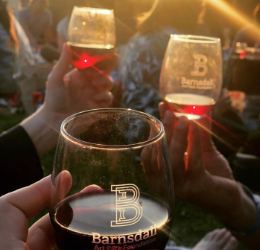 Friday Night Wine Tasting
July 5. Barnsdall Art Park Foundation's acclaimed fundraising event returns for another Friday of wine and sunset picnics. Just bring yourself, and maybe some blankets, as there will be a plethora of food trucks to choose from, as well as an extensive array of boutique artisanal wines to sip and savor while you kick back and listen to the live music. $35-$50. 5:30-8:30 p.m. Barnsdall Art Park, 4800 Hollywood Blvd., East Hollywood. barnsdall.org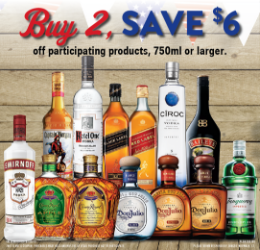 SPONSORED
Gelson's
Limited time only! Visit your local Gelson's today and stock up on your favorites for all of your long weekend festivities. Buy two and save $6. Offer ends 7/9.
ARTS + CULTURE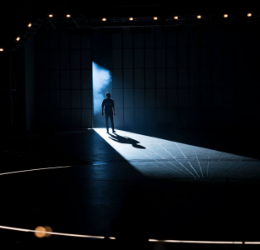 Apollo 11
Opens July 5. Relive the lunar landing on the 50th anniversary of Neil Armstrong walking on the moon with this immersive 360-degree experience at Rose Bowl Stadium. The groundbreaking new show boasts a full cast and 40,000 square feet of video projections. $25+. Rose Bowl Stadium, 1001 Rose Bowl Drive, Pasadena, 626.577.3100. Tickets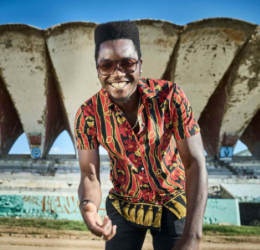 Audacity of Sound
July 6. Enjoy a day full of music and art at the historic Bunker Hill with Grand Performances' one-of-a kind street festival the Audacity of Sound: Joy.Art.Music. This seven-hour concert features a diverse lineup of musical performances and collaborations such as drum lines, beatboxers and gospel groups. The day will also include plenty of food trucks, kids' crafts,  group activities and more. The event is eco-friendly, so be sure to bring some refillable water bottles. See website for the performance schedule. 3-10 p.m. Free. Grand Park, 300 S. Grand Ave., downtown, 213.687.2190. grandperformances.org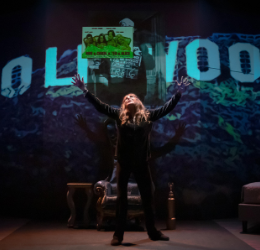 Miss America's Ugly Daughter
All month. Barra Grant's darkly comical autobiographical one-woman show recounts her experience living in the shadow of her mother, Bess Myerson, the first and only Jewish Miss America. See website for showtimes. $40 GA, $20 students and seniors. Edgemar Center for the Arts, 2437 Main St., Santa Monica. edgemarcenter.org
Photos: Conservatory Trio by Jennifer Kane. Free Live Music at The Point courtesy Federal Realty. Dance DTLA courtesy @GrandParkLosAngeles/Facebook. Eat/See/Hear courtesy Eat/See/Hear. Robot Remix VR courtesy Sp[a]ce Gallery. Dreamworks Trolls Afternoon Tea courtesy @langhampasadena/Instagram. Golden Road Beer Can Derby courtesy Golden Road Brewing. AmericaFest courtesy @rosebowlstadium/Instagram. Conservatory by Jennifer Kane. Family Barn Dance courtesy Theatricum Botanicum. July 4 Fireworks Spectacular courtesy @hollywoodbowl/Instagram. Red, White & BBQ courtesy Marina Del Rey Hotel. Friday Night Wine Tasting courtesy @BarnsdallArtPark/Facebook. Gelson's Courtesy Gelson's. Apollo 11 courtesy @Apollo11show/Facebook. Audacity of Sound courtesy Grand Performances. Miss America's Ugly Daughter by Darrett Sanders.