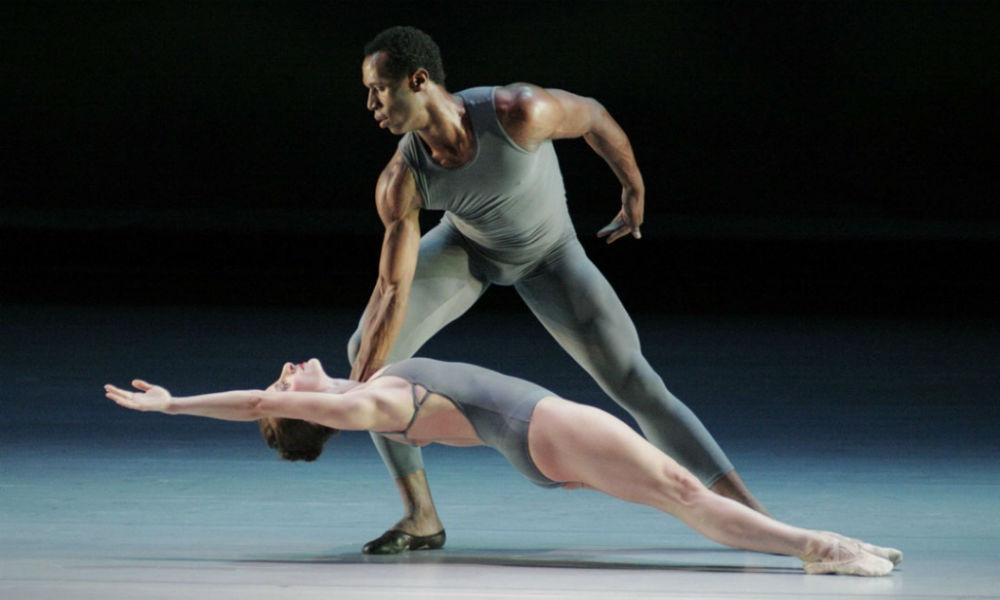 From beach fun in the sun to music under the stars, here are the top Los Angeles weekend event picks for July 26-29.
Edited by William Yelles
EVENTS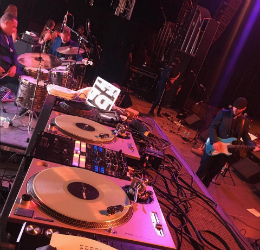 Cut Chemist Live
July 26. A founding member of both Jurassic 5 and Ozomatli, Cut Chemist recently released his second full-length solo album Die Cut. KCRW DJ Anthony Valadez opens the Hammer Museum's free courtyard concert, followed by a live set by L.A.'s Buyepongo who seamlessly fuse cumbia, merengue, punta, jazz and funk. The museum's galleries are open as well. 7:30-10:30 p.m. 10899 Wilshire Blvd., Westwood, 310.443.7000. hammer.ucla.edu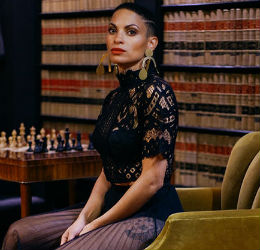 Goapele
July 26. Lauded singer-songwriter Goapele kicks off the 22nd season of the Skirball Cultural Center's summertime sunset concert series with her deeply personal take on R&B, soul, funk, and hip-hop. 8 p.m. Free. 2701 N. Sepulveda Blvd., L.A., 310.440.4500. skirball.org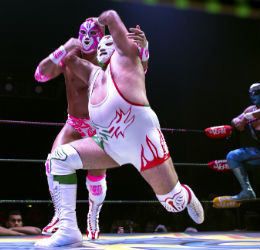 Lucha VaVoom
July 26.Mexican masked wrestling, burlesque and comedy collide at Lucha VaVoom's Summer Lovin' show. Current champ Li'l Cholo is set to defend his title against all comers. 21+. 7 p.m. $40-$75. The Mayan Theater, 1038 S. Hill St., L.A. Tickets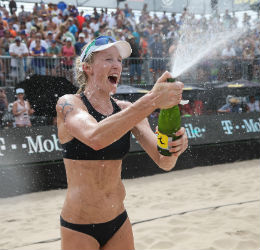 AVP Hermosa Beach Open
July 26-29. Head to the sand for a weekend of sun, music, food, drinks and pro beach volleyball. The AVP Pro Beach Volleyball Tour returns to Hermosa Beach for its annual four-day competition. The tournament will be made up of 24 Main Draw teams for men and women. See website for schedule. Hermosa Beach Pier, 1 Pier Ave., Hermosa Beach. avp.com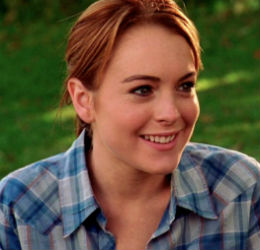 "Mean Girls" in Malibu
July 27. Raise a glass (or more) of Semler & Saddlerock Wines while watching the cult comedy Mean Girls outside under the stars. The La La Lasagna food truck will be there to dish out Italian favorites. Outside food and blankets are welcome if you want to sit on the grass. Otherwise, be sure to reserve a table in advance. 21+. 7:30 p.m. Free. Malibu Wines, 31740 Mulholland Hwy., Malibu, 818.865.0605. malibuwines.com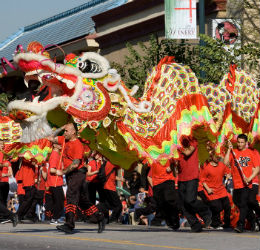 Chinatown Summer Nights
July 28. Culinary discoveries, craft brews, dancing, arts and crafts, vintage shopping and cultural workshops make for a fun evening out exploring L.A.'s Chinatown district. See website for complete schedule. 5 p.m.-midnight. 900 block of N. Broadway, L.A. chinatownsummernights.com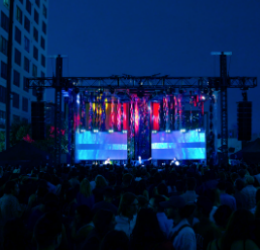 Summer Happenings at The Broad
July 28. Held on the last Saturday night of each month from June through September, The Broad mixes music and art for a party that lasts late into the night. Tonight's lineup features experimental rock group faUSt, Baltimore duo Matmos (who recently composed an album by playing a washing machine) and more. 21+. 8 p.m. $30. 221 S. Grand Ave., L.A., 213.232.6200. thebroad.org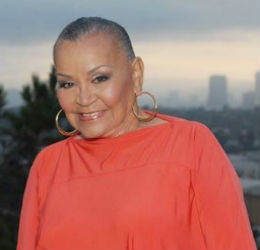 Central Avenue Jazz Festival
July 28-29. Legendary artists Betty Bryant and the Pete Escovedo Orchestra are among the dozens of performers taking the stage at the 23rd annual Central Avenue Jazz Festival. The event features back-to-back concerts on three stages throughout the weekend. Food and merchandise vendors, plus arts and wellness pavilions add to the celebration. See website for complete lineup. 11 a.m.-7 p.m. Central Avenue, between Martin Luther King Jr. Blvd. and Vernon Ave., L.A. centralavejazzfest.com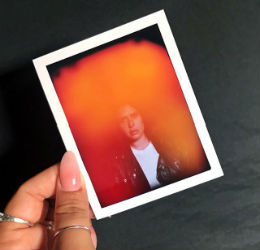 Aura Photography
July 29. Are you curious to know the color of your aura? See the Polaroid evidence along with an informational card with keywords on each color's meanings and a personal interpretation of what it means for you. 11 a.m.-4 p.m. $40. Auragami, 777 Alameda St., Suite 136, L.A. auragami.la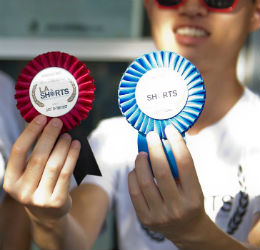 L.A. Shorts International Film Festival
Through Aug. 2. 300+ films representing 23 countries and a multitude of genres are on the schedule including works featuring Billy Bob Thornton, Katie Holmes, Jane Lynch, Alfred Molina, Michael Madsen and more stars. Four lucky winners will automatically earn consideration for Academy Awards. See website for show times and complete lineup. Laemmle NoHo 7, 5240 Lankershim Blvd., North Hollywood. lashortsfest.com
FOOD + DRINK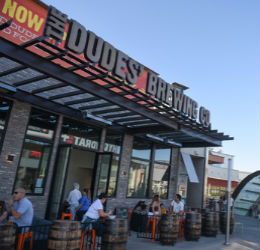 Dudes' Brewing Company
Now Open. The local microbrewery's fifth location has officially opened its doors opened its doors at Santa Monica Place. Located on the third floor of the open-air shopping center, 27 rotating beers are on tap alongside a menu featuring pizza and salads. Su-W 11 a.m.-10 p.m.; Th 11 a.m.-11 p.m., F-Sa 11 a.m.-midnight. 395 Santa Monica Place, Suite 304, Santa Monica, 310.893.2151. thedudesbrew.com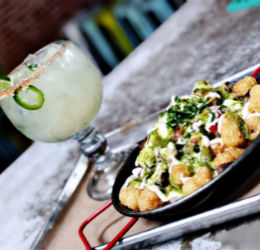 El Tejano
Now Open. The team behind Big Wangs and Tipsy Cow has opened the doors of El Tejano Woodland Hills, a West Valley offshoot of the original eatery in North Hollywood. The Tex-Mex restaurant/bar features twists on traditional tacos, burritos and enchiladas plus originals like carne asada tater tots. Wash it down with a margarita made from the generous selection of tequilas. M-F 3 p.m.-2 a.m.; Sa-Su Noon-2 a.m. 21028 Ventura Blvd., Woodland Hills. eltejanotexmex.com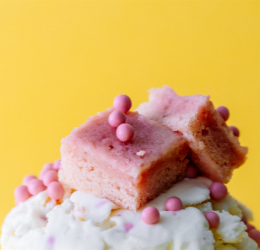 Four Winters Ice Cream
Now Open. London-based ice-cream shop Four Winters has crossed the pond to launch its first-ever U.S. location. All sweet treats are made-to-order with seasonal ingredients and toppings, then frozen on the spot using liquid nitrogen. 8065 W. Third St., L.A. Instagram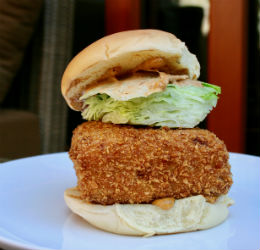 Michael's Santa Monica
July 27. Chef Miles Thompson adds his new Big Mike Smash fried chicken sandwich to Michael's summer happy hour menu. Named for proprietor Michael "Mike" McCarty, the Big Mike Smash features a deep-fried chicken confit patty stuffed with cheddar cheese and coated in panko breadcrumbs topped with barbecue aioli and a lettuce wedge. Other happy hour dishes including the popular Nashville hot calamari are also available. 5:30-7 p.m. 1147 Third St., Santa Monica, 310.451.0843. michaelssantamonica.com
ARTS + CULTURE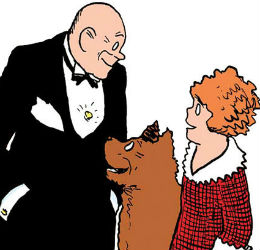 "Annie" at the Hollywood Bowl
July 27-29. Everyone's favorite red-headed orphan sings "Tomorrow," "It's a Hard Knock Life" and all the classic favorites from the beloved Broadway score in this fully staged production with orchestra. Fr-Sa 8 p.m.; Su 7:30 p.m. See website for ticket prices. 2301 N. Highland Ave., L.A., 323.850.2000. hollywoodbowl.com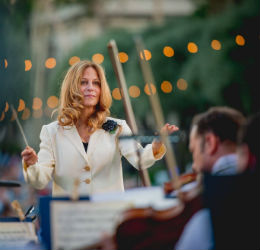 MUSE/IQUE
July 28. Pasadena's eclectic orchestra MUSE/IQUE continues its inaugural summer series outdoors at The Huntington Library's world-class botanical gardens with a program featuring music by John Williams, George Gershwin and Irving Berlin, as well as the songs of Lin-Manuel Miranda, Consuelo Velázquez, Gloria Estefan and more. Ballet Hispánico also performs. "Mingling and dining" 6 p.m.; show 8 p.m. $30+. 1151 Oxford Road, San Marino. Tickets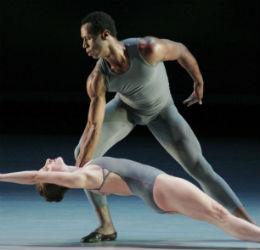 Raiford Rogers Modern Ballet
July 28. Creator and two-time recipient of a National Endowment for the Arts grant for choreography, Raiford Rogers produces work that the Los Angeles Times called "bracingly contemporary." 8 p.m. $25-$45. The Luckman Fine Arts Complex at Cal State LA, 5151 State University Dr., L.A., 323.343.6600. luckmanarts.org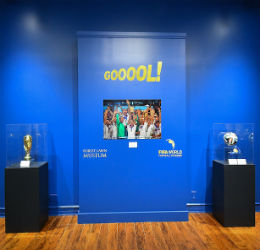 World Cup Exhibition
Extended Through Oct. 28. The soccer tournament may be over, but there's still time to catch GOOOOL! The World Cup's Greatest Moments exhibit featuring game balls, trophies, jerseys, photos and memorabilia. Tu-Su 10 a.m.-5 p.m. 1712 S. Glendale Ave., Glendale, 323.340.4545. forestlawn.com
STYLE + BEAUTY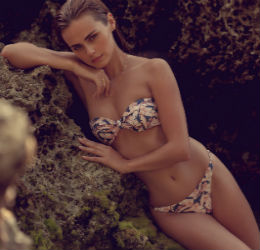 Eberjey + D.L. & Co. Sample Sale
July 26-29. 260LA welcomes back Eberjey featuring women's ready-to-wear swimwear and loungewear, along with fragrances including candles and diffusers from D.L. & Co. Th-Sa 10 a.m.-7 p.m.; Su 10 a.m.-5 p.m. 265 N. Beverly Dr., Beverly Hills, 424.278.1257. 260la.com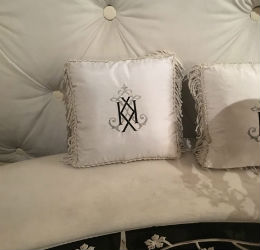 Celebrity Auction
July 28-29. Premiere Props will be auctioning off over 50,000 props and furnishings from private celebrity engagements, global events and movie premieres from designer Rrivre Davies in commemoration of his upcoming retirement. Items on the block include several from Kim Kardashian, Khloe Kardashian, Ellen DeGeneres, Babyface, Kaley Cuoco and Jennifer Lopez, among others. See website for the complete catalog. Previews 9 a.m.; auction 11 a.m. Rvivre Works Studios, 1957 E. Vernon Ave., L.A., 310.322.7767. premiereprops.com
Raiford Rogers Modern Ballet photo courtesy Luckman Fine Arts Complex. AVP Hermosa Beach Open photo courtesy AVP. Cut Chemist photo courtesy @cutchemist/Instagram. Goapele photo by Beto Lopez. Lucha Vavoom photo by David Espinoza. "Mean Girls" photo courtesy Paramount Pictures. Chinatown Summer Nights photo courtesy Los Angeles Chinatown/Facebook. The Broad photo courtesy @thebroadmuseum/Instagram. Central Avenue Jazz Festival photo courtesy Betty Bryant. Aura photography photo courtesy @auragami.la/Instagram. L.A. Shorts International Film Festival photo courtesy LAShortsFest/Facebook. The Dudes' Brewing Company photo by Mathew Tucciarone. Four Winters photo courtesy @fourwintersuk/Instagram. Big Mike Smash photo courtesy Michael's Santa Monica. "Annie" illustration copyright Harold Gray and Tribune Syndicate. MUSE/IQUE photo courtesy musique.experience/Facebook.
[et_bloom_inline optin_id=optin_11]