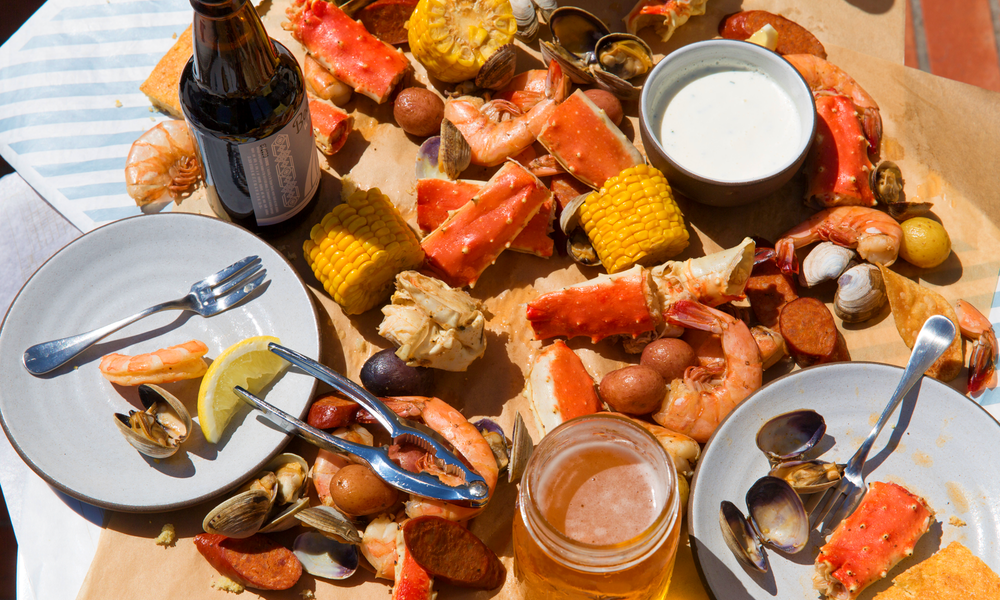 Christmas in July, craft-beer festivals, a seafood boil and more … Check out the top Los Angeles weekend events for July 25-28.
Edited by Alicia Luchak.
EVENTS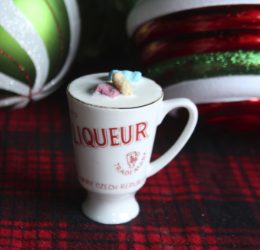 Blitzen's: Christmas in July 
July 26. Christmas came early this year! Downtown's favorite holiday-themed pop-up, Blitzen's, will be returning once again, only this time it will be for Christmas in July. Here and Now, the bar recently named one of Esquire's "Best Bars in America," will transform into a festive wintry celebration complete with a snow machine, drag-queen bingo and plenty of festive food and beverages such as the Gin-gle All the Way, Mele Kalikimaka cocktail and sweet-potato fritters with candied nuts and marshmallows. Tu-Sa 4 pm-2 a.m; Su 2 p.m.-midnight. 300 S. Santa Fe Ave., Suite N, downtown. hereandnowdtla.com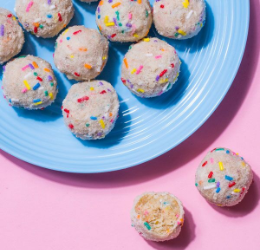 Camp Milk Bar
July 26. For young dessert lovers and mini bakers-in-training, don't miss out on a chance to learn firsthand what it takes to make your own cake truffles from scratch in the Milk Bar classroom. Don't worry, you won't leave empty-handed. To sweeten the experience, everyone will take home a dozen of their own vanilla or chocolate birthday cake truffles and a jug full of Milk Bar's sprinkles. Ages 3-12. 2-3 p.m. $35. 7150 Melrose Ave., West Hollywood. Sign Up.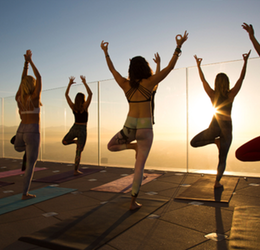 Sunrise Yoga
July 27. Kick-start your day with an hourlong yoga class, live music and Reiki healing at this ongoing series, held the last Saturday of each month. Bonus: Enjoy unlimited thrilling rides on the Skyslide afterward. See website for ticket prices. OUE Skyspace LA, 633 W. 5th St., downtown. oue-skyspace.com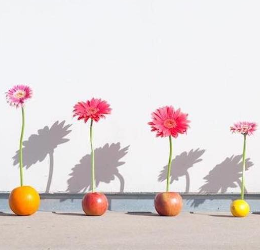 SPONSORED
Summer Stroll 
July 27. Come to West 3rd Street to see the amazing stores and restaurants and celebrate SUMMER weekend! Each participating location on West 3rd Street from La Cienega to Fairfax is offering a one-day-only promotion; see new summer deliveries along with the best food spots in L.A. Shop: wellness, beauty, jewelry, vintage, optical, decor, gifts, footwear, clothing—for men, women and kids. Eat & Drink: breakfast, lunch, dessert and dinner. Enjoy deals like jewelry giveaways, all-day happy hours and complimentary champagne when you shop. west3rdstreet.com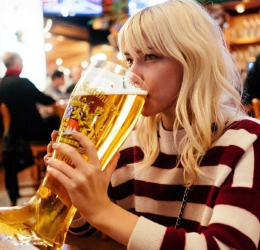 Wirtshaus Turns Eight
July 27. To celebrate its eight-year anniversary, Wirtshaus brewery and beer garden will be providing birthday goodies and games to all who wish to join in. Stop by the festive German restaurant for an Oktoberfest-inspired stein-holding competition, brewery swag, giveaways, food and drink specials, and the tapping of Wirtshaus' ceremonial birthday keg. Everyone who's present and dining for the night's first keg gets to enjoy the beer on the house until it runs dry. Keg tapping at 3 p.m. 345 N. La Brea Ave., L.A. 323.931.9291. WirtshausLA.com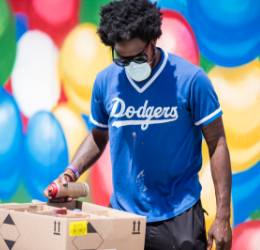 Pow! Wow! 
Through July 28. One of the largest mural events in the nation is wrapping up this weekend in Long Beach with a handful of parties and special events featuring local and international artists. The community-unifying public art experience will be walkable, bike-able and completely free. Go to the website for a map and full weekend schedule for activities like the Summer Nights closing party, photography show and Swim Skool pool party. powwowlongbeach.com
FOOD + DRINK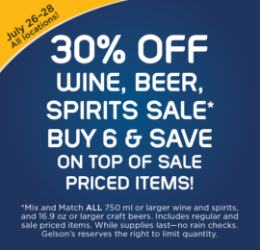 SPONSORED
Gelson's 
July 26-28. This Weekend! Save 30% off wine, beer and liquor at all locations. Mix and match all 750 ml or larger wine and spirits and 16.9 oz larger or craft beers. Includes regular and sale priced items. Click for details. gelsons.com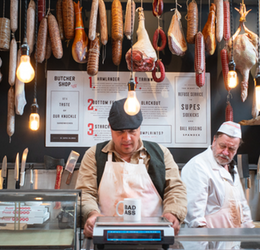 The Boys Pop-up
July 27-28. To promote the Amazon Original series The Boys, there will be a butcher shop pop-up that creates an immersive culinary experience and provides a peek into the show—all with a delectable sandwich menu curated by world acclaimed chef Ludo Lefebvre. To fit the superhero show's gritty tone, the shop will include seedy graffiti-covered posters and hanging meats. Be sure to look out for the boys' hidden clubhouse and any possible superhero captives. 11 a.m.- 7 p.m. 457 N. Fairfax Ave., Hollywood.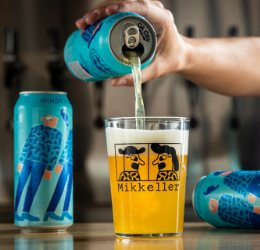 Mexican Craft Beer Festival 
July 27-28. Back by popular demand, innovative industrial-cool pub Mikkeller will be hosting another weekend of 20 craft Mexican beers on draft—featuring brews such as Colima, Insurgente, Loba and Fortuna. Indulge in some quality pub grub and wash it down with one of their 1/2 pint pours for only $6 each. 330 W. Olympic Blvd., downtown. 213.596.9005. mikkellerbar.com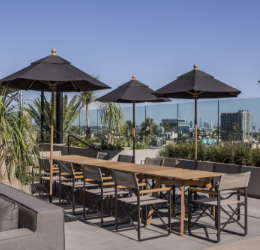 Plant-Based Dinner
July 27. For the many Los Angeles vegetarian foodies out there, Jane Q has an alfresco feast prepared with you in mind. The Kimpton Everly Hotel's rooftop restaurant has put together a plant-based six-course dinner including dishes such as: heirloom tomato gazpacho with lime crema, "baked" hass avocado with spiced cashew cheese, garden tarragon tartelette and "whole" roasted ratatouille with green and gold zucchini, eggplant, tomato soffit and garden basil. $55 per person. $30 wine pairing, $15 nonalcoholic pairings. 1800 Argyle Ave., Hollywood. 888.327.2829. everlyhotelhollywood.com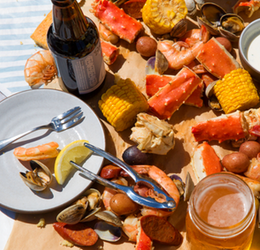 Sunday Seafood Boil
July 28. NoMad Los Angeles' Rooftop is debuting its family-style seafood feast of shrimp, crab, sausage and sweet corn, along with housemade potato chips, cornbread and, for dessert, housemade popsicles. $59 per person. 649 S. Olive St., downtown. 213.358.0000. Make reservation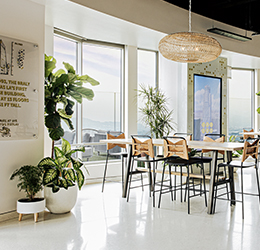 SPONSORED
Garden Bar
Now. The Garden Bar is a craft-beer and wine bar located nearly 1,000 feet up at OUE Skyspace LA, California's tallest open-air observation rooftop deck. Choose from 20 taps of local craft beer from Southern California breweries such as Lagunitas, Ballast Point, Golden Road and Mumford—you'll have many reasons to sample or try a full pint. Or enjoy a glass of wine made from award-winning California wineries such as Terra Alta, Long Meadow Ranch and Spellbound. 633 W. 5th St., #840, downtown. oue-skyspace.com 
ARTS + CULTURE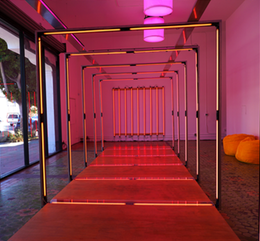 The Flutter Experience
Open Now. Why just look at art when you can actually experience it with all your senses? New pop-up museum Flutter has art installations that you can see, feel, hear, smell, interact with and even watch in VR. Since it's partnered with Born This Way Foundation (Lady Gaga's charity), partial proceeds go toward the foundation's work destigmatizing mental health. Visit website for ticket prices and times. 217 S. La Brea Ave., L.A.  flutterexperience.com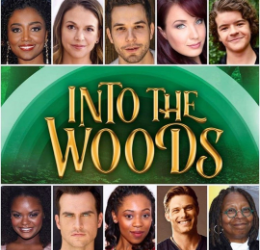 Into the Woods
July 26-28. For its 20th annual fully staged Broadway musical at the Hollywood Bowl, the L.A. Phil tackles the Stephen Sondheim classic this year. Gaten Matarazzo, Skylar Astin and Sutton Foster star in the fairy-tale-inspired production. Hollywood Bowl. 2301 Highland Ave., Hollywood. 323.850.2000. Tickets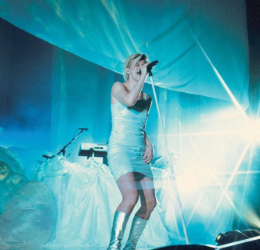 Robyn 
July 27. As a part of her Honey Tour (titled after her recent critically acclaimed album, Honey), Swedish electro-pop singer-songwriter Robyn will be performing live at the Forum before heading to Europe for a string of summer music festivals. The show will include a special guest performance by Troye Sivan. Ticket prices start at $43. The Forum, 3900 W. Manchester Blvd.,
Inglewood. Tickets
Photos: Christmas in July courtesy Blitzen's. Camp Milk Bar courtesy Milk Bar. Sunrise Yoga courtesy OUE Skyspace. Summer Stroll courtesy West 3rd Street. Wirtshaus Turns Eight courtesy Wirtshaus.  Pow! Wow! Long Beach by Brandon Shigeta. Gelson's courtesy Gelson's. Mexican Craft Beer by Max Milla. The Boys Pop-Up courtesy Amazon Prime Video. Plant-Based dinner courtesy Jane Q. Seafood Boil by Rick Poon. Garden Bar courtesy OUE Skyspace. Into the Woods courtesy @HollywoodBowl/Facebook. Robyn courtesy @TheForum/Facebook.