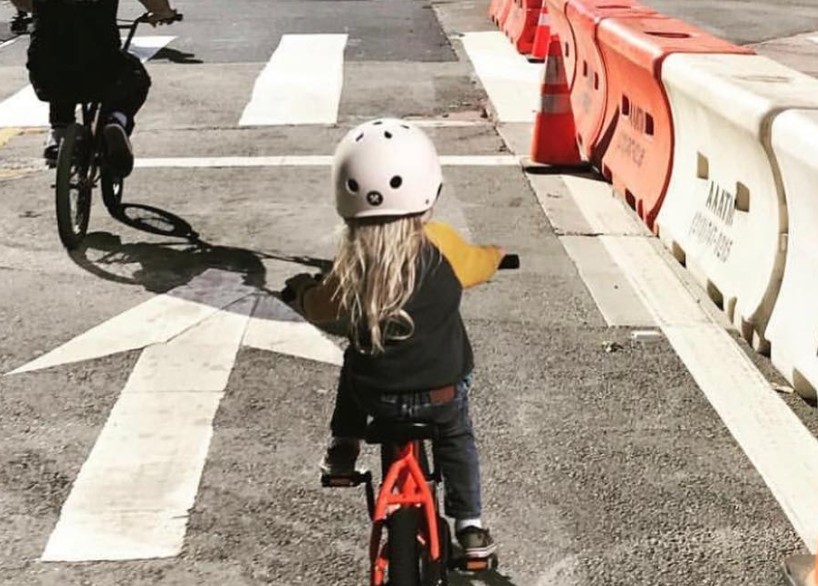 This weekend, there's plenty of Mardi Gras happenings (including one for pups), brew fests, a pig roast plus the return of CicLAvia and lots more. Here are our top picks for things to do in Los Angeles for February 28-March 3.
Edited by William Yelles.
EVENTS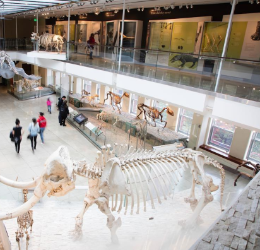 First Fridays
March 1. The Natural History Museum kicks off its annual series of monthly after-hours gatherings with a lineup of bands, DJs, discussions, food trucks, cocktails and more. This year, First Fridays will explore forces of nature—fire, flood, drought, and earthquakes. First up is the science behind fire. See website for complete lineup and schedule. 5-10 p.m. $20 GA; free for museum members. Natural History Museum of Los Angeles County, 900 Exposition Blvd., downtown, 213.763.3466. nhm.org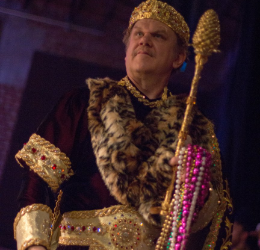 Bootleg Mardi Gras Carnivale
March 2. John C. Reilly hosts a night of food and drinks, performances, prizes and surprises. Festivities begin with music and special eats from Mick's BBQ Rescue and Coffee + Food followed by spectacular performances by comedians, magicians, aerialists, beatboxers, The Silver Lake Chorus and more. 6 p.m. doors; 7-11 p.m. festivities. $75, includes food and one drink ticket. Bootleg Theater, 2220 Beverly Blvd., L.A. Tickets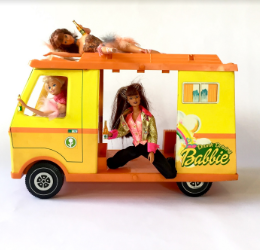 Obvious Plant's Museum of Toys
Opens March 2. Obvious Plant's Museum of Toys is a pop-up exhibit that walks visitors through an alternate history of toys. In this alternate reality, real toys are recontextualized and placed alongside Obvious Plant's original toys to create a darker, more bizarre version of the past. The museum consists of 100+ toys and games, each one unique and altered in a humorous way. Photo ops include the chance to step inside a life-size action figure box to become a toy yourself. Noon-9 p.m. $10. Start LA, 2270 Venice Blvd., L.A. Tickets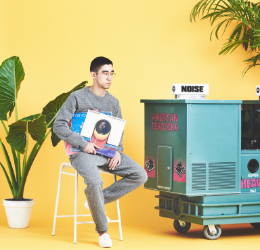 Vinyl Pop-Up Event
March 2. Mr. Good Boy Record Cart anchors a two-week celebration of Japan's vinyl culture, hosted by high-end Japanese-inspired home goods and lifestyle store, The Good Liver. Up for sale is a hand-curated selection of original Japanese funk, ambient, and pop albums. The opening features an in-store DJ set by Norio Sato (Rare Groove, Osaka) and special guests. 5-9 p.m. Free. The Good Liver, 705 Mateo St., downtown. Info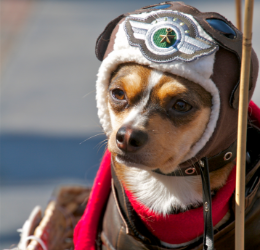 Original Farmers Market Mardi Gras Celebration
March 2-3. The entire market will be decked out in purple, green and gold decor. The Dog Bakery's annual Mutti Gras Pet Parade taking place Saturday at noon will crown best-dressed pups as King and Queen of Mutti Gras. Market mainstay The Gumbo Pot will be serving up its Cajun gumbo, jambalaya and beignets. Also: bead-throwing at the top of each hour along with performances by Cajun and Zydeco musicians. See website for complete schedule. Free. The Original Farmers Market, 6333 W. 3rd St., Fairfax District, 323.933.9211. farmersmarketla.com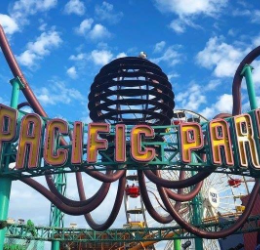 Angelic Auxiliary Carnival at the Pier
March 3. Play while giving back at the 17th annual Angelic Auxiliary Carnival at Pacific Park on the Santa Monica Pier. Admission includes private use of the park, lunch and carnival snacks, game tickets, unlimited rides and more. Funds raised support Children's Bureau's work to prevent child abuse. 10 a.m.-1 p.m. $50-$90. 380 Santa Monica Pier, Santa Monica. all4kids.org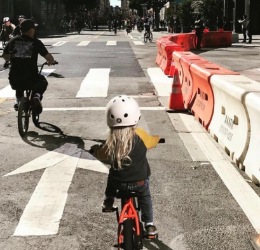 CicLAvia
March 3. Culver City, Mar Vista and Palms host the latest installment of the L.A. open streets event CicLAvia. Streets close to car traffic, but are open to cyclists, pedestrians, runners and skaters. There's no starting point or finish line; begin anywhere and go as far as you like. 9 a.m.-4 p.m. Free. Washington Blvd. from La Cienega Blvd. to Centinela Ave., Motor Ave. from Washington Blvd. to National Blvd., Centinela from Washington Blvd. to Venice Blvd., and Venice Blvd. from Centinela to Walgrove. ciclavia.org
FOOD + DRINK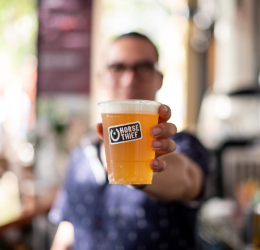 Friday Night Flights
Starts March 1. Date night idea: For $15, take a roundtrip ride on the historic Angels Flight Railway followed by a flight of drinks or light bites from Grand Central Market vendors DTLA Cheese and Kitchen, Golden Road Brewery, Horse Thief BBQ, or The Oyster Gourmet. The special weekly promotion starts this Friday. Noon-10 p.m. Tickets can be purchased at the participating vendors. Grand Central Market, 317 S. Broadway, downtown. grandcentralmarket.com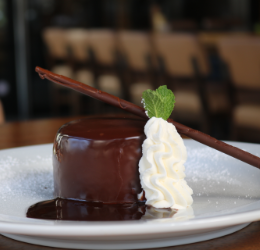 National Peanut Butter Lover's Day
March 1. To celebrate the "holiday," treat yourself to a slice of the indulgent chocolate peanut butter pie at equally indulgent classic steak and seafood restaurant Ocean Prime. The famous dessert is made with peanut butter mousse topped with a bittersweet chocolate ganache, on a chocolate crust. 11:30 a.m.-11 p.m. 9395 Wilshire Blvd., Beverly Hills, 310.859.4818. ocean-prime.com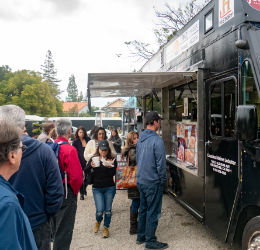 Food Truck Extravaganza
March 2. After a successful launch last month, the sister property to the popular Malibu Wines Tasting Room makes a monthly go of its Food Truck Extravaganza. This month, participating trucks include Two Doughs, Cousins Maine Lobster, Black Sugar Rib Co., Maravilla Latin Cuisine, Kream Kong Ice Cream and Babys Bad Ass Burgers. There'll be live music too. Noon-9 p.m. Malibu Wines & Beer Gardens, 23130 Sherman Way, West Hills, 818.578.4146. malibuwines.com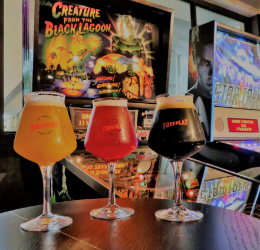 Sour Beer Showcase
March 2. The new second-floor sports bar and gaming destination Free Play at The Fields LA food hall hosts the rare treat of enjoying close to a dozen sour beers from around the U.S. Craft-brewed examples of classic sour styles have become popular brews light in body (and alcohol) with a refreshing tartness. 5 p.m.-midnight. $7-$12 for a 10 ounce pour. 3939 S. Figueroa St., downtown, 213.419.9481. freeplaydtla.com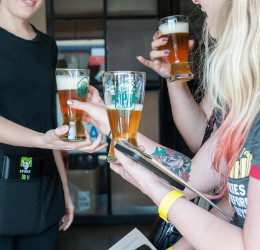 Los Angeles IPA Festival
March 2-3. Over 60 California breweries compete in this annual event, while guests can sample a variety of unique IPAs, many of which are brewed exclusively for the festival. Participating breweries include Barley Forge Brewing Company, Beachwood BBQ & Brewing, Boomtown Brewery, Bottle Logic Brewing and more. See website for complete schedule. Doors open 9:30 a.m. Free to attend; $5 each pour. Mohawk Bend, 2141 W. Sunset Blvd., Echo Park, 213.483.2337. laipafestival.com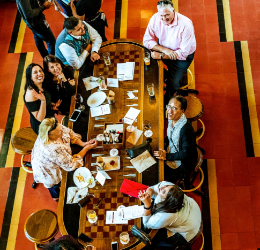 Mardi Gras Crawfish Boil
March 3. In honor of Fat Tuesday, Imperial Western Beer Company located inside Union Station will be throwing a Mardi Gras Crawfish Boil featuring live music, beer flights, crawfish, and a spread of cajun sides. Tickets include crawfish with corn on the cob, red potatoes, andouille sausage, fried green tomato salad with remoulade, long cooked collard greens and one hand-picked beer flight. Noon-6 p.m. $40. 800 N. Alameda St., downtown. Tickets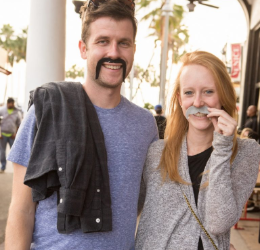 Stouts N Staches Brew Fest and Pig Roast
March 3. Support the Movember Foundation at this sixth annual event. Attendees will enjoy craft beer and whiskey tastings, pig roast barbeque (vegetarian/vegan options available), live bands, moustache and beard trimmings from the Service and Supply team, giveaways and more. 3-8 p.m. $15-$40. Clutch Venice parking lot, 427 Lincoln Blvd., Venice. stoutsnstaches.com
ARTS + CULTURE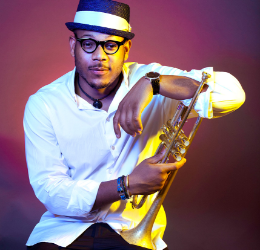 Etienne Charles
March 2. Hailed by The New York Times as an "auteur," trumpeter Etienne Charles returns to his Trinidanian roots to celebrate the traditions that best exemplify his native culture. Inspired by the noises heard throughout Carnival festivities, Charles's Carnival: The Sound of a People brings the celebration to the stage. 7:30 p.m. $45-$85. The Broad Stage, 1310 11th St., Santa Monica, 310.434.3200. Tickets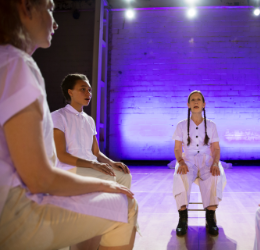 Meredith Monk: Cellular Songs
March 2. Experimental musician and visual artist Meredith Monk's Cellular Songs is her newest exploration of our interdependent relationship with nature. Joined by the women of her acclaimed vocal ensemble, Monk combines some of her most adventurous vocal music to date with movement, light, instrumental music and film. The National Children's Chorus join in the performance as well. 8 p.m. $29-$59. UCLA Royce Hall, 10745 Dickson Court, Westwood, 310.825.2101. cap.ucla.edu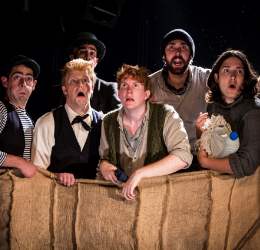 The Old Man and the Old Moon
Opens March 2. Featuring a spirited indie-folk score performed live, this one-of-a-kind theatrical experience is the touching tale of a man charged with the task of keeping the moon shining. A mysterious disappearance sends him on an epic adventure over land, sea, and sky and ultimately reminds him of the unwavering power of love. The PigPen Theatre Co. production combines their signature shadow puppetry, melodic music and imaginative staging. See website for show times and ticket prices. The Wallis, Bram Goldsmith Theater, 9390 N. Santa Monica Blvd., Beverly Hills, 310.746.4000. thewallis.org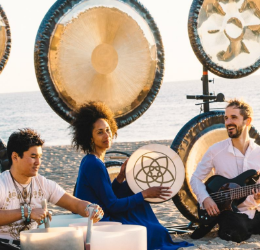 Sound of Awakening
March 3. Sound of Awakening combines contemporary music with the sacred art of healing through vibration. This trio of talented artists weave intuitive soundscapes that blur the dimensions between modern musical scores, live performance vocals and deep meditative tones. 6:30-9:30 p.m. $30-$45. The Wiltern, 3790 Wilshire Blvd., Koreatown. wiltern.com
Photos: CicLAvia courtesy @ciclavia/Instagram. First Fridays courtesy Natural History Museum of Los Angeles County. Bootleg Mardi Gras by Réchard François/Çoisve Photo. Museum of Toys (Drunk Driving Babbie) courtesy Obvious Plant. Vinyl Pop Up courtesy Mr. Good Boy Record Cart. Original Farmers Market Mardi Gras Celebration courtesy The Original Farmers Market. Angelic Auxiliary Carnival courtesy Pacific Park/Facebook. National Peanut Butter Lover's Day courtesy Ocean Prime. Friday Night Flights by Fried Chicken Sandwich Studios. Malibu Food Trucks courtesy Malibu Wines. Sour Beer Showcase courtesy Free Play. Los Angeles IPA Festival courtesy Mohawk Bend. Mardi Gras Crawfish Festival by Ate 6 Media. Stouts N Staches courtesy Spin PR Group. Etienne Charles courtesy The Broad Stage. Meredith Monk by Julieta Cervantes. Old Man and the Moon by T. Charles Erickson. Sound of Awakening courtesy Sound of Awakening Music/Facebook.