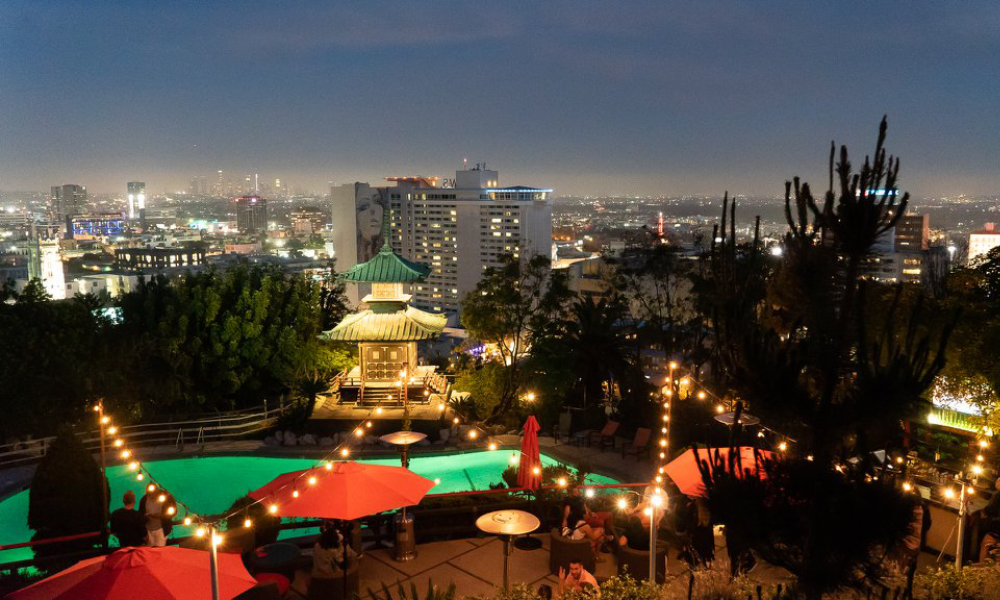 Little Tokyo Summer Festivals, Shimmy & Salsa Sunday, masked wrestling, Jazz at LACMA and more … L.A.'s summer celebrations are still in full swing. Read all about what the city has in store for you in our weekend events roundup.
Edited by Alicia Luchak.
EVENTS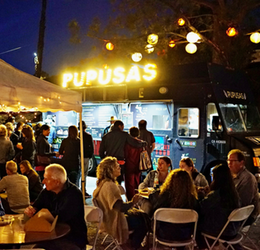 Hollywood Night Market 
Aug. 8. There's no better place to eat, drink, shop and people-watch on Thursdays than the stunning hilltop grounds of Yamashiro, with their magical city views. Also enjoy local bands and order a drink at the Pagoda Bar to enjoy poolside as the sun goes down. It's a Hollywood evening not to be forgotten. Visit their site to learn more about the weekly vendors and musical performers. 1999 N. Sycamore Ave., Hollywood, 323.466.5125. hollywoodnightmarket.com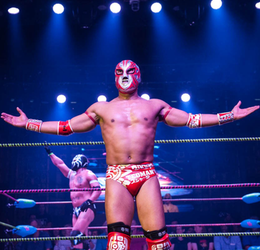 Hot in the City
Aug. 8. This year's summer show at Lucha VaVoom's home theater, the Mayan, returns for its 15th year with another action-packed variety show, Hot in the City. Get ready for a night of Mexican masked wrestling, comedy and burlesque shows between matches—which includes aerial acts, daredevil roller-skate girls, Guinness World Record-holding "hula-hoop hotties" and more. Ages 21+. Doors 7 p.m., event 8 p.m. $44-$55. 1038 S. Hill St., downtown. Tickets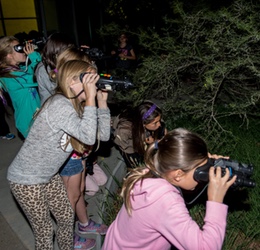 Creature Camp Out 
Aug. 9. A sleepover at the zoo? We're in! There will be evening and morning guided tours, as well as presentations with the zoo's animal residents. Bring a sleeping bag and take in all the creature sounds as you fall into slumber, then wake up to a continental breakfast. The fun will return for the next two Saturdays in August, so be sure to join in while you still can. Check out the site for other cool events including the zoo's World Elephant Day celebration and Family Nature Club. 6:30 p.m. 5333 Zoo Drive, Griffith Park, L.A., 323.644.4200. lazoo.org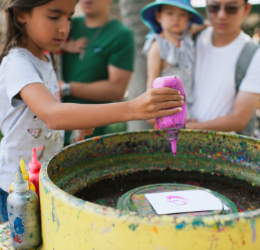 Malibu Country Mart Summer Block Party
Aug. 10.This annual Summer Block Party is returning to Malibu with special family-friendly activities and luxury seaside shops. Some of the festivities this summer include snow cones and cotton candy by Love Swirls, a henna tattoo station, live music, a caricature artist, tarot-card readings by Cathy Crystal, Ginger's Dine ice cream pops and more. All activities and treats are complimentary. Noon-4 p.m. Malibu Country Mart, 3835 Cross Creek Road, Malibu. malibucountrymart.com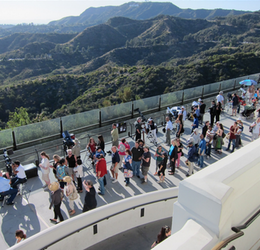 Public Star Party at the Observatory
Aug. 10. Drop in to stargaze through various telescopes on the lawn of the Griffith Observatory with members of the L.A. Astronomical Society, L.A. Sidewalk Astronomers and the Planetary Society, who will happily explore the universe with you. It's the perfect opportunity for the family to try out a variety of telescopes and check out the moon, stars, other planets and whatever else you might find in the night sky. 2-9:45 p.m. Free. 2800 E. Observatory Road, Griffith Park, L.A., 213.473.0800. griffithobservatory.org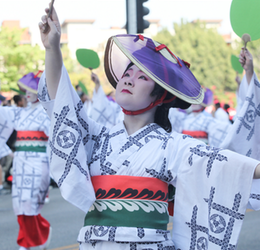 Go Little Tokyo's Summer Festivals 
Aug. 10-11. Get ready for wall-to-wall festivals in Little Tokyo, with the colorful Tanabata Festival, the Natsumatsuri Family Festival on Saturday and the Nisei Week Japanese Festival, full of fun events like Aki's pup-up party, a Golden Circle dinner, the grand parade and so much more. Visit the site for a full list of festivals and events, as well as a map of locations. golittletokyo.com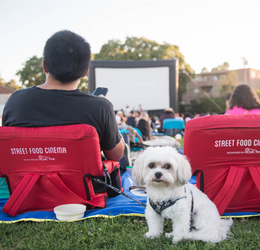 Street Food Cinema
Aug. 10-11. This outdoor film series hosts screenings at various locations across L.A., including Los Angeles State Historic Park and Will Rogers State Historic Park. Enjoy live music and food from the city's top trucks. This week, you can settle in for viewings of Monsters Inc., Star Wars: Episode V—The Empire Strikes Back and Breakfast at Tiffany's. See website for a full schedule and door times. Band 6:30 p.m.; movies 8:30 p.m. $6-$23, under 6 free. 323.254.5068. streetfoodcinema.com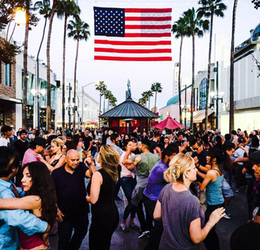 Salsa Sunday | Downtown Santa Monica Events Kickoff
Aug. 11. Through September, nonprofit organization Downtown Santa Monica Inc. is hosting a free summer series with an event every night of the week, such as Trivia Tuesdays, Work It Wednesdays, live outdoor entertainment and more. This Sunday, it all starts with Shimmy & Salsa Sunday—a night of free salsa classes and live music. It's a perfect way to make the most of the rest of your summer. Noon-10 p.m. 1200 Block of Third Street Promenade, Santa Monica. See website for full schedule and locations. downtownsm.com
FOOD + DRINK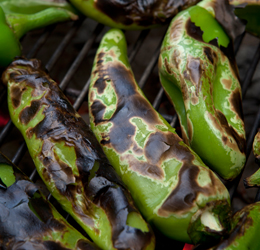 SPONSORED
Hatch Chile Roasting Events at Gelson's
Now Available. Come celebrate the season for Hatch chiles with Gelson's! Hailing from Hatch, New Mexico, these bursting-with-flavor peppers (spicy and a little sweet) are headlining a bunch of delightful dishes. Try Gelson's Hatch Chile Salad, Hatch Chile Burgers, Hatch Chile Sausages, Hatch Chile Cornbread, Hatch Chile Mac and Cheese and much more! Come to a Gelson's roasting event to learn about the growing process, talk with their team of experts and sample Hatch Chile specialty items. Saturday events go through August from 11 a.m.-3 p.m. at select locations. gelsons.com/reservehatchchiles.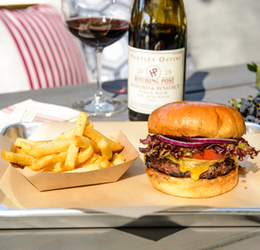 Hitching Post 2 Pop Up
Aug. 11. For one night only, Hitching Post 2 BBQ will be coming from Buellton to LA Wine's outdoor patio, bringing "HP2 to you." The pop-up event is part of the new Hitching Post Wines Tasting Room menu program. Menu highlights include Hitching Post's classic burgers, triple-fried french fries, grilled corn quesadillas and grilled artichokes. The Hitching Post wines offered by LA Wine include their Hometown Pinot Noir, Gen Red and PINKS. 5 p.m. until sold out. LA Wine, 900 N. Broadway, Suite 1070, downtown. hitchingpost2.com
ARTS + CULTURE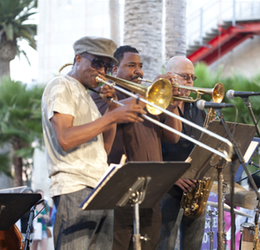 Jazz at LACMA
Aug. 9. An L.A. tradition, live jazz nights at LACMA attract music lovers from all over the city to listen (or dance) to local and visiting artists at the Smidt Welcome Plaza. This weekend, listen to smooth jazz by Rickey Woodard Sextet. Bring a picnic to enjoy on the lawn, or order something from the café and a cocktail from Ray's + Stark Bar. Cheers! 11 a.m.-8 p.m. $16-$25, under 18 free. 5905 Wilshire Blvd., West Hollywood, 323.857.6000 (ongoing Fridays). lacma.org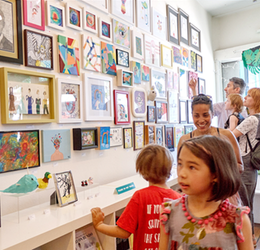 "I Love Science" Kids' Art Show at Leanna Lin's Wonderland 
Opening Aug. 10. Support the next generation of emerging artists at this themed art show inside one of the cutest gift boutiques in town. Last year's inaugural kids' art show featured almost 100 pieces. 4-7 p.m. 5024 Eagle Rock Blvd., Eagle Rock, 323.550.1332. leannalinswonderland.com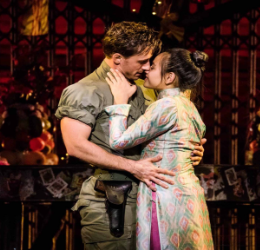 Miss Saigon
Through Aug. 11. Superstar theatrical producer Cameron Mackintosh is behind this new production of the legendary musical, which is based on Madame Butterfly. See website for showtimes and prices. Hollywood Pantages Theatre, 6233 Hollywood Blvd., Hollywood, 323.468.1770. Tickets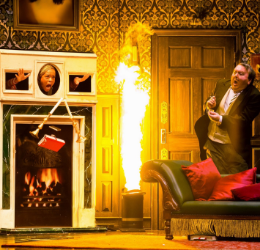 The Play That Goes Wrong
Through Aug. 11. Broadway and London's award-winning comedy follows the misfortunes that befall a production of murder mystery The Murder at Haversham Manor—think Sherlock Holmes meets Monty Python. See website for showtimes and prices. Ahmanson Theatre, 135 N. Grand Ave., downtown, 213.628.2772. Tickets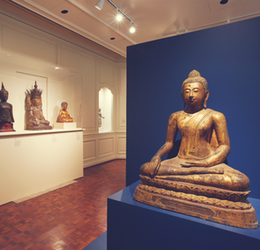 USC Pacific Asia Museum's "Free Second Sunday"
Aug. 11. Food as inspiration is the theme of this workshop, which welcomes visitors to join local artists in making food-themed works. Such works include clay sculptures, collages and recipe zines. There's even a VR experience that combines Asian cuisine and poetry. USC Pacific Asia Museum, 46 N. Los Robles Ave., Pasadena, 626.449.2742. pacificasiamuseum.usc.edu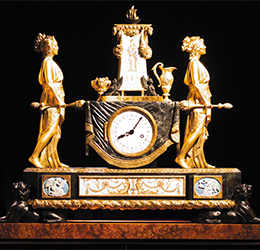 SPONSORED
Time is Ticking Away! Don't Miss the Pageant of the Masters
Through Aug. 31. Watch art come to life at the Pageant of the Masters! This iconic performance combines artfully costumed people, extravagant sets and theatrical illusion to re-create famous works of art onstage. In this year's production, themed "The Time Machine," you'll be transported into the past, present and future in search of great artwork and amazing stories. 8:30 p.m. (nightly). 650 Laguna Canyon Road, Laguna Beach, 800.487.3378. pageanttickets.com
Photos: Hollywood Night Market by Nick Spano. Hot in the City by Timothy Norris. Creature Camp Out at the LA Zoo by Jamie Pham/GLAZA. Malibu Country Mart Block Party courtesy Malibu Country Mart. Public Star Party at the Observatory courtesy Griffith Observatory. Little Tokyo Festival courtesy Toyo Miyatake Studio. Street Food Cinema courtesy Street Food Cinema. Hatch Chile Roasting Events at Gelson's courtesy Gelson's. Hitching Post 2 courtesy Hitching Post. Jazz at LACMA courtesy LACMA. I Love Science Kids' Art Show courtesy Leanna Lin's Wonderland. Miss Saigon courtesy @hollywoodpantagestheatre/Instagram. The Play that Goes Wrong courtesy @CTGLA/Facebook. USC Pacific Asia Museum's "Free Second Sunday" courtesy USC Pacific Asia Museum. Pageant of the Masters courtesy Pageant of the Masters.