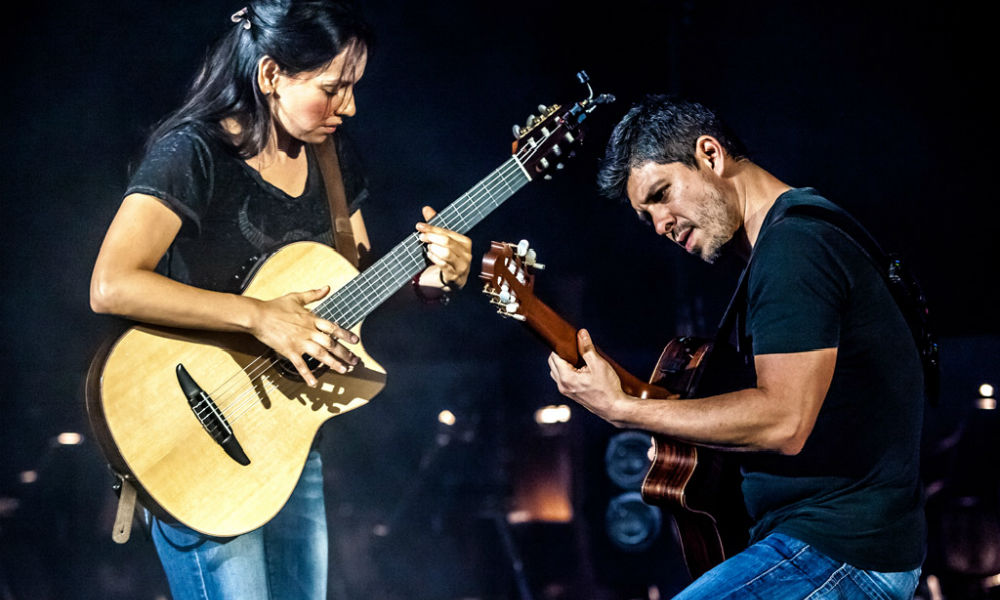 From mingling with moms to sharing ice cream with drag queens, there's something for everyone to check out this weekend in Los Angeles. Here are your L.A. weekend event picks for August 16-19.
Edited by William Yelles.
EVENTS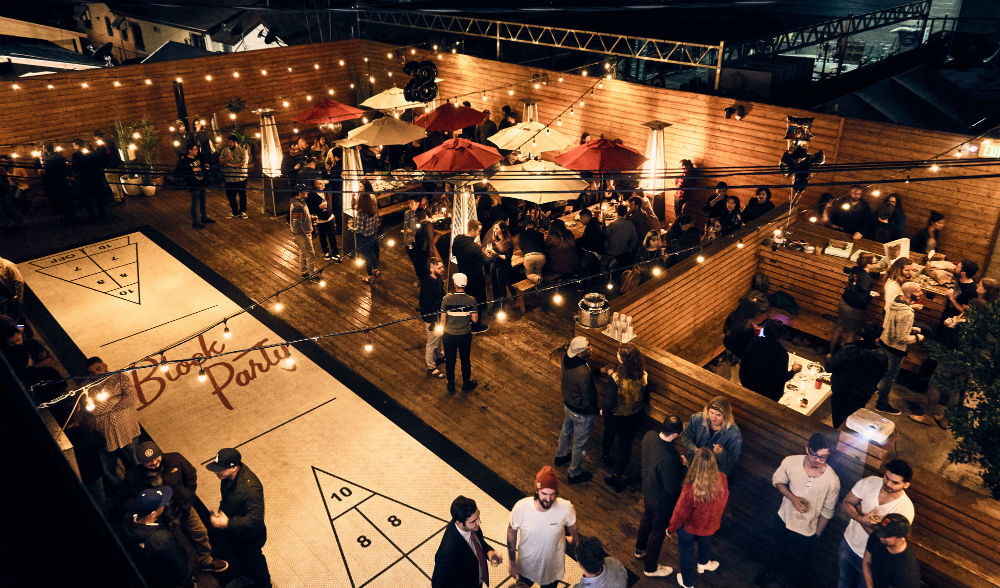 Boys & Girls Club Block Party
Aug. 16. Join Boys & Girls Clubs of Venice for food and drinks from local favorites Gjelina, Deus Ex Machina, Butcher's Daughter, Yellow Fever, Lorenza Rose and Ben & Jerry's at the unveiling of a new public art exhibition featuring larger-than-life black and white portraits of the children and teens they serve. 6-8 p.m. Free. 2232 Lincoln Blvd, Venice, 310.390.4477. bgcv.org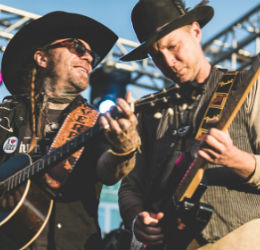 Echo Park Rising
Aug. 16-19. This all-ages music festival—now in its eighth year—focuses on the music, creativity, diversity and small businesses of Echo Park. Enjoy music on multiple stages and activities throughout the weekend. Check website for lineup and set times. Th 7 p.m.; F-Sa 3 p.m.; Su noon. Free. Stages located on the main routes of Sunset and Glendale boulevards, Alvarado Street and Echo Park Avenue, L.A. epr.la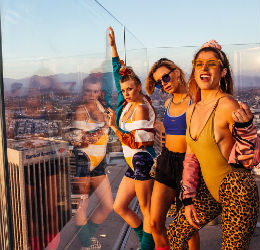 STRETCH by Bender
Aug. 17. OUE Skyspace is transformed into a 1980s-themed dance club featuring two stories of electric music, big hair, sweatbands, Muscle Beach tanks—1,000 feet above L.A. The night begins with yoga, followed by a warm-up social lounge. Then DJs Russ Yallo, RYBO and Lisbona Sisters take over. 21+. 8 p.m.-2 a.m. $22-$37. OUE Skyspace LA, 633 W. Fifth St., L.A. Tickets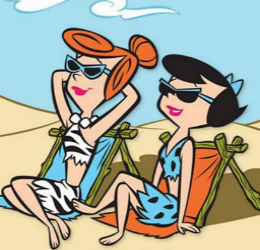 "The Get Animated Invasion"
Opens Aug. 18. The Grammy Museum teams up with Warner Bros. for The Get Animated Invasion, an interactive exhibit that celebrates music from iconic Warner Bros. cartoons. Highlights include seeing Bugs Bunny showcase his musical skills, rocking out in Judy Jetson's futuristic bedroom and hanging out on Scooby-Doo's psychedelic stage equipped with spooky vintage instruments. See website for hours and ticket prices. Grammy Museum, 800 W. Olympic Blvd., L.A., 213.765.6500. grammymuseum.org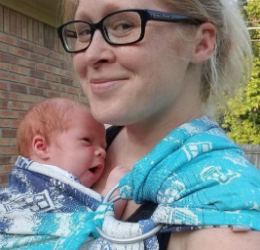 MommyCon
Aug. 18. Parents and parents-to-be can learn about natural parenting, holistic health, child safety standards and more from exhibitors and panels of experts at multiple breakout sessions. See website for complete schedule. 9 a.m.-4 p.m. $25-$45. Pasadena Convention Center, 300 E. Green St., Pasadena. mommycon.com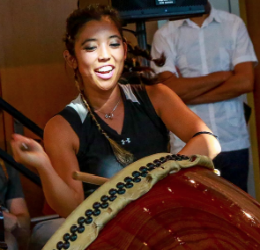 Natsumatsuri Family Festival
Aug. 18. The Japanese American National Museum's annual summer celebration features performances, crafts and activities including taiko drumming and bon odori dance lessons. 11 a.m.-5 p.m. Free. 100 N. Central Ave., L.A., 213.625.0414. janm.org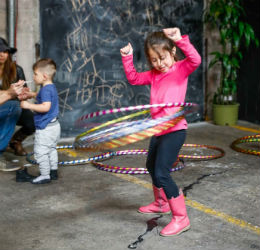 Boomtown Brewery Family Fest
Aug. 19. Boomtown Brewery hosts another round of its popular Family Fests. There will be plenty of fun activities like a bounce house, face painting, a petting zoo, games, prizes and a photo booth. Tasty eats including barbecued burgers will be available as well as a make-your-own s'mores bar. Noon-6 p.m. Free. 700 Jackson St., L.A. boomtownbrew.com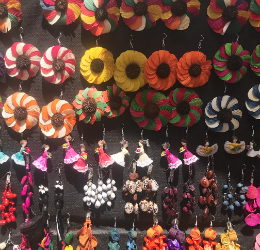 LA Plaza Happenings
Aug. 19. Check out the Latin-inspired vendor fair featuring 75+ local artisans, craft displays, music, coffee, tacos and more. While you're there, enjoy dance companies performing dances from around the world including Hawaii, Africa and Mexico. Market 11 a.m.-4 p.m., dance performances noon-3 p.m. Free. LA Plaza de Cultura y Artes, 500 N. Main St., L.A., 888.488.8083. lapca.org
FOOD + DRINK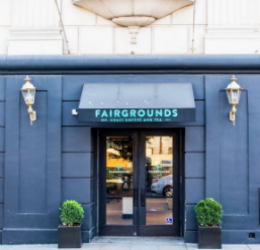 Fairgrounds Craft Coffee and Tea
Now Open. The Chicago cafe's first West Coast outlet is now brewing in downtown L.A. at the refreshed Mayfair Hotel. Unlike other coffee shops, Fairground features a changing rotation of roasters on tap (think: brewpub). Also blended tea beverages, kombucha, breakfast bowls, baked goodies and more. The funnel cake fries are a delicious must-try. Daily 6 a.m.-9 p.m. 1256 W. Seventh St., L.A., 213.378.0382. fairgrounds.cafe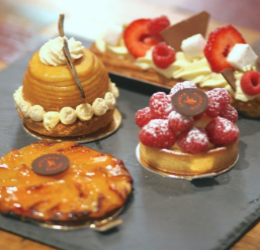 Pitchoun Bakery Beverly Center
Now Open. Artisanal French bakery Pitchoun branches out from its downtown L.A. roots with the debut of its second location. Just like at the original, everything here is prepared from scratch each day using local organic ingredients. Signature pastries, baguettes, breakfast and lunch items are available throughout the day. M-F 7 a.m.-5 p.m.; Sa 8 a.m.-5 p.m.; Su 8 a.m.-4 p.m. 8500 Beverly Blvd., Suite 103, L.A., 323.381.5328. pitchounbakery.com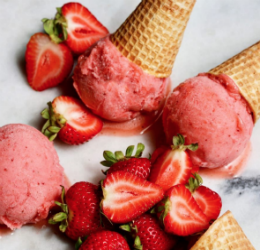 Humphry Slocombe Grand Opening
Aug. 18. San Francisco-based creamery Humphry Slocombe jumps into the L.A. ice cream scene with the official opening of its Venice scoop shop on Abbot Kinney. Celebrating its first L.A. location, the shop will hand out free scoops of the brand's culinary-driven flavors. Cult favorites include Secret Breakfast (bourbon ice cream with cornflake cookies), Jesus Juice (red wine and Coca-Cola) and Elvis The Fat Years (banana, bacon and peanut butter). Expect drag queen cameos and free giveaways. 11 a.m.-midnight. 1653B Abbot Kinney Blvd., Venice. humphryslocombe.com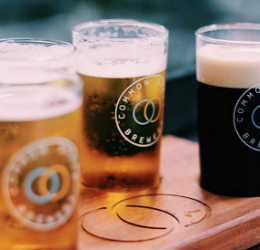 Taste of Brews
Aug. 18. The eighth annual craft beer festival offers unlimited tastes of dozens of microbrews and hard ciders from breweries like the Dudes' Brewing Company and Lagunitas Brewing Company—along with food from SoCal's premier mobile restaurants—at an oceanfront venue. Noon-5 p.m. (alcohol service ends at 4 p.m.) $25.50-$40. Shoreline Aquatic Park, 200 Aquarium Way, Long Beach, 714.375.1132. tasteofbrews.com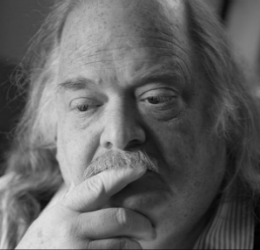 Jonathan Gold Memorial Food Tour
Aug. 19. Visit four downtown restaurants that legendary Los Angeles Times food critic Jonathan Gold—who died last month at age 57—loved and wrote about. Each stop will have a tasting, complete with the stories of each restaurant and Gold's relationship with them. Tour proceeds will benefit the Hirshberg Foundation for Pancreatic Cancer Research. 11 a.m.-2 p.m. $101. See website for tour stops. 213.394.0901. Tickets
ARTS + CULTURE
Hip-Hop & Arabic Poetry
Aug. 16. L.A.-based Syrian-American rapper-poet Omar Offendum—accompanied by oud (Middle Eastern lute) virtuoso Ronnie Malley, percussionists and a DJ—will deliver a one-of-a-kind performance that bridges the ancient oral and musical traditions of the Middle East and North Africa with contemporary hip-hop and spoken word. 8:30 p.m. $25. Ford Theatres, 2580 Cahuenga Blvd. E., Hollywood, 323.461.3673. fordtheatres.org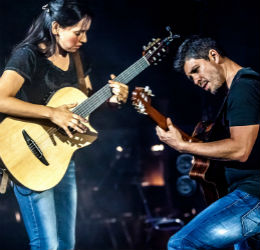 Rodrigo y Gabriela with Dudamel
Aug. 17-18. Mexican guitar superstars Rodrigo y Gabriela team up with Gustavo Dudamel and the L.A. Philharmonic. Expect to hear brand new songs from Rodrigo y Gabriela's forthcoming studio album plus orchestral arrangements of some of their greatest hits. 8 p.m. See website for ticket prices. Hollywood Bowl, 2301 N. Highland Ave., L.A., 323.850.2000. hollywoodbowl.com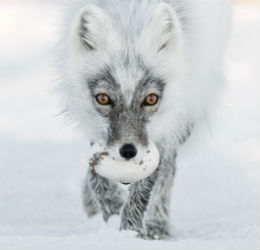 "Wildlife Photographer of the Year"
Opens Aug. 19. Natural History Museum of Los Angeles County presents Wildlife Photographer of the Year, celebrating 99 award-winning photographs that reflect Planet Earth's diversity while promoting conservation. Daily 9:30 a.m.-5 p.m. $7-$15. 900 Exposition Blvd., L.A., 213.763.3466. nhm.org
STYLE + BEAUTY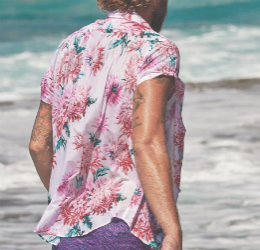 Bonobos Sample Sale
Through Aug. 19. Online men's fashion brand Bonobos cleans out its figurative closets of spring/summer apparel and accessories. Th-F 11 a.m.-7 p.m.; Sa 10 a.m.-7 p.m.; Su 10 a.m.-5 p.m. 260LA, 265 N. Beverly Dr., Beverly Hills, 424.278.1257. 260la.com
Rodrigo y Gabriela photo by Jim Mimna. Boys & Girls Club Block Party photo courtesy Boys & Girls Club of Venice. Echo Park Rising photo courtesy Echo Park Rising. STRETCH by Bender photo courtesy OUE Skyspace. "The Get Animated Invasion" photo courtesy @getanimated/Instagram. MommyCon photo courtesy @mommycon/Instagram. Natsumatsuri Family Festival courtesy @jamuseum/Instagram. Boomtown Brewery Family Fest photo courtesy Boomtown Brewery. LA Plaza Happenings photo courtesy @laplazala/Instagram. Fairgrounds Craft Coffee and Tea photo courtesy @ourfairgrounds/Instagram. Pitchoun Bakery Beverly Center photo courtesy Pitchoun Bakery. Humphry Slocombe Grand Opening photo courtesy @humphryslocombe/Instagram. Taste of Brews photo courtesy @tasteofbrews/Instagram. Jonathan Gold Memorial Food Tour photo courtesy City of Gold. Hip-Hop & Arabic Poetry photo courtesy Omar Offendum. "Wildlife Photographer of the Year" photo ©Sergey Gorshkov. Bonobos Sample Sale photo courtesy @260la/Instagram.
[et_bloom_inline optin_id=optin_11]