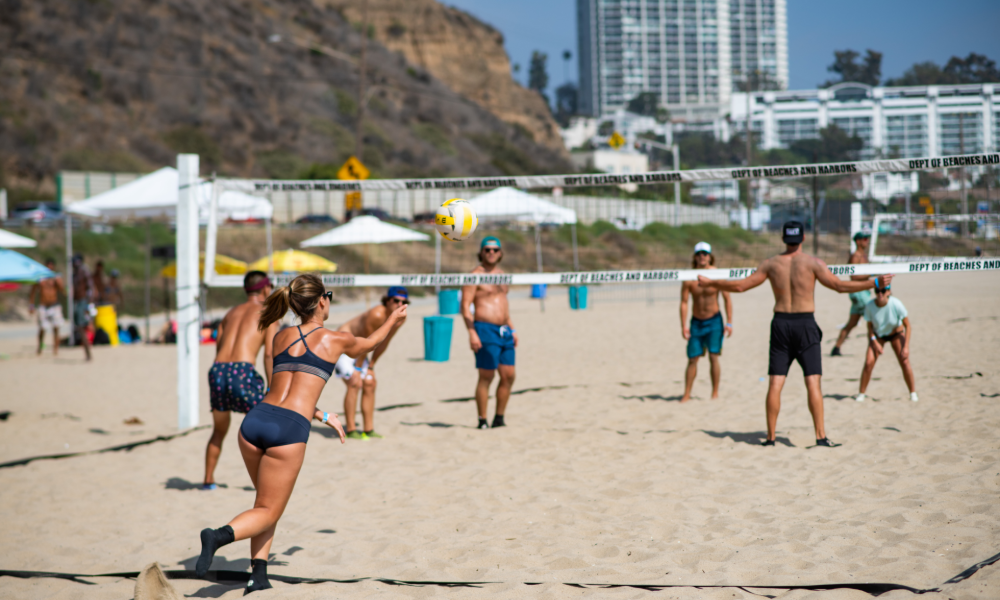 Brew at the L.A. Zoo, International Surf Festival, rooftop stand-up comedy shows, Flavors of Asia Food Fest and more! Check out our roundup of all the must-visit spots in Los Angeles this weekend.
Edited by Alicia Luchak.
EVENTS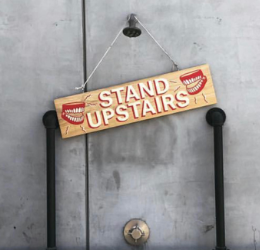 Stand Upstairs
Aug. 1. The Ace Hotel will be holding a monthly night of stand-up comedy on first Thursdays. The summer series is coming back new and improved, with the stage now positioned so that the audience gets a better view of the beautiful city skyline. This week, head upstairs to the rooftop for a night full of laughs hosted by stand-up comedian Louis Katz. 21+. 8 p.m. Free. 929 S. Broadway, downtown. acehotel.com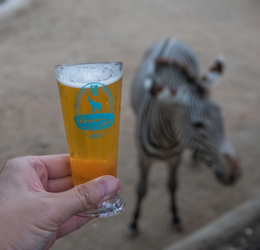 Brew at the L.A. Zoo
Aug. 2. Spend a night wandering among the wildlife while sipping and sampling a lineup of some of L.A.'s favorite breweries. The Los Angeles Zoo is throwing its ninth installment of brews, food, live music, games and more. When you're not feeding the animals or jamming out to '80s and '90s cover bands or countless DJs, you can kick back at the glamping lounge with games, including life-size Connect Four. 7-11 p.m. VIP early access and lounge 6-11 p.m. $35-$135. Los Angeles Zoo and Botanical Gardens, 5333 Zoo Drive, Glendale. Tickets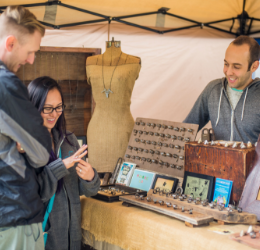 Jackalope Arts Summer Nights
Aug. 2-3. This family-friendly indie artisan fair returns to Central Park for a weekend of crafts, culture and handmade shopping at over 200 curated booths. Attendees can also enjoy acoustic musical performances, artisanal food and drinks, a beer garden and more. F 5-10 p.m., Sa 3-10 p.m. 275 S. Raymond Ave., Pasadena. jackalopeartfair.com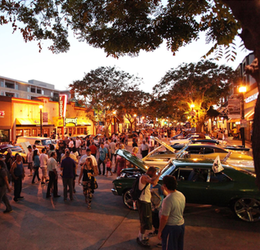 Downtown Burbank Car Classic
Aug. 3. This eighth-annual event turns Burbank's downtown area into a pedestrian-friendly concourse showcasing 200 classic and custom vehicles, DJs and chalk artists. The Red Carpet Expo showcases picture cars from World Famous West Coast Customs, Vehicle Effects, Television Motion Picture Car Club and more. 3-9 pm. Free. San Fernando Boulevard from Magnolia Boulevard to Angeleno Avenue, Burbank, 818.238.5180. dtnbur.com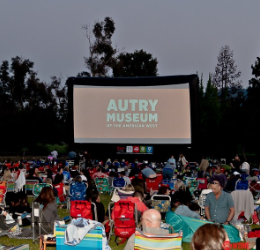 Eat/See/Hear: North by Northwest
Aug. 3. This traveling outdoor movie-event series, presented by Showtime, boasts the largest outdoor inflatable screen on the West Coast, as well as food trucks and live musical performances. This Saturday, cozy up to a screening of Alfred Hitchcock's 1959 classic film North by Northwest, starring Cary Grant at the Autry Museum in Griffith Park. See website for a full schedule. Doors 5:30 pm; band 7 pm; movie 8:30 pm. $8-$21, under 5 free. eatseehear.com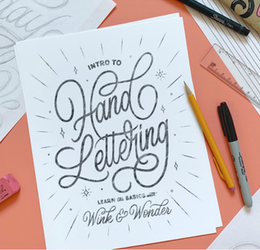 Tripli-Kit Craft Workshops
Aug. 3. Master the art of hand-lettering, no matter your current skill level, through a pop-up introductory course led by Joanna Munoz from Wink & Wonder. Over the course of three hours, you will learn how to use the tools and techniques to create beautiful letterforms and find your own personal artistic style. Upon arrival, all students will be given a sketchbook, a Sharpie fine-point pen, a sharpie marker, a pencil, a ruler, lettering worksheets, a lettering guide and special surprise goodies that are yours to take home. 1-4 p.m. $125. 12746 Jefferson Blvd., Suite 2129, Playa Vista. Tickets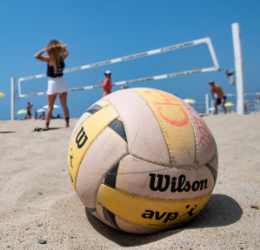 Annual Charity Volleyball Tournament 
Aug. 4. Shorebar's Annual Charity Volleyball Tournament is returning for its eighth year with giveaways, drink specials and, of course, stellar prizes for the winners of each division. Three basic rules: There must be between four and eight people on each team, volleyball matches will be four-on-four and co-ed, and each team is guaranteed multiple matches and a playoff game. Matching uniforms are not mandatory, but encouraged. Proceeds benefit Deandre Jordan's Treehouse Giving and Global Wildlife Conservation. 11 a.m.-5 p.m. $250 per team, $20 raffle ticket, $30 spectator ticket (gets you a tournament tank top and breakfast). 112 W. Channel Road, Santa Monica. Tickets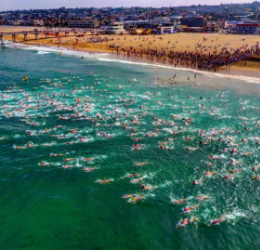 International Surf Festival
Through Aug. 4. This summer festival, now in its 57th year, celebrates the South Bay beach cities and includes three signature events: the Judge Taplin Lifeguard Medley Relay, the Dwight Crum Pier-to-Pier Swim and the Charlie Saikley 6-Man Volleyball Tournament, as well as surfing contests, a beach run and youth events. This year's host city is Hermosa Beach. Check website for schedule, event locations and registration fees. surffestival.org
FOOD + DRINK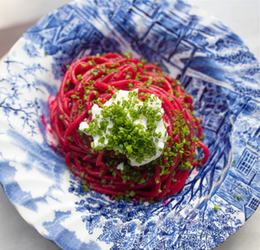 Eataly's Guest Chef
Aug. 1. For one night only, Italy's signature restaurant La Pizza & La Pasta will be taken over by Cento Pasta Bar's chef Avner Lavi. In addition to a speciality pizza, there will be two pastas to choose from: chef Avner's signature beet spaghetti and a refreshing sweet corn carbonara with truffle. The potato and leek pizza will be prepared in Eataly's wood-burning ovens. Partial proceeds go to the LAFD foundation, so be sure to come hungry. 10250 Santa Monica Blvd., L.A. 213.310.8000. eataly.com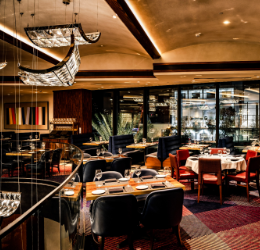 Del Frisco's Icon Wine Dinner
Aug. 1. PlumpJack Group and Del Frisco's Double Eagle Steakhouse partnered up for an exclusive showcase of celebrated wines paired with a five-course menu prepared by executive chef Javier Fuentes. Feast on duck-confit meatballs, grilled Australian lamb loin, seared jumbo sea scallops, Santa Barbara uni and black forest gateau. Sip on a selection of organically farmed wines including renowned labels such as PlumpJack Winery, CADE Estate, Odette Estate and Adaption. 6:30 p.m. $195. Del Frisco's Double Eagle Steakhouse, 10250 Santa Monica Blvd., Suite 1700, Culver City. Make a reservation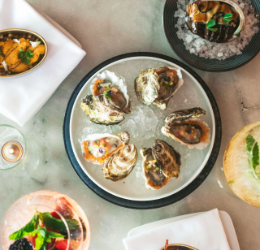 Terrace Fridays: Mar x Moet
Aug. 2-Sept. 30. There's nothing like summertime dinners under the stars. Bar Blanca's new summertime Friday tradition features iced Moet cocktails and an exclusive seafood menu with rotating specials every week, including unique menu items and cocktail pairings. The Moet Package includes a bottle of Moet Ice, 1 ounce of Osetra Sturgeon Caviar and a half-dozen oysters. See website for full menu. 7 p.m.- closing. Moet Package $250. Bar Blanca Terrace at SLS Hotel, Beverly Hills. 310.246.5555. Make a reservation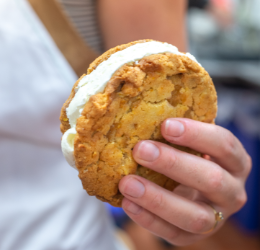 Ice Cream Alley 
Aug. 4. This Sunday features a strong crossover of summer food celebrations: ArcLight's Summer of Caramel Corn and Smorgasburg's Ice Cream Alley. Among over 100 other local food vendors at Row DTLA, McConnell's Fine Ice Creams will be serving up a collaborative treat of their own—a delicious caramel-corn ice cream sandwich including ArcLight Cinema's famous homemade caramel corn. To sweeten the deal, the 50th person to buy one of the ice cream sandwiches will win a $50 gift card to any ArcLight theater. 10 a.m.- 4 p.m.  777 S. Alameda St., downtown, 718.928.6603. la.smorgasburg.com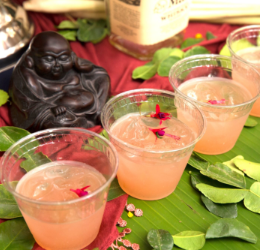 Stu and the Kids' Flavors of Asia Food Fest & Fundraiser 
Aug. 4. Experience the food and culture throughout Asia though food and wine pairings, live presentations, family-friendly activities, live Thai music, authentic Thai boxing demonstrations and more at the 6th annual charitable event. All proceeds, including every cent made at the silent auction, go toward scholarships for university education to help underserved and orphaned Hill Tribe kids in Chiang Mai, Thailand. Participating restaurants include Wolfgang Puck, Same Same, Bodega Wine Bar, Republique, Olive Pit and much more. 3-7 p.m., 2:30 p.m. for VIP. $25-$225. Vibiana, 214 S. Main St., Little Tokyo. Tickets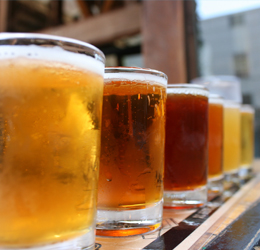 SPONSORED
An Evening With Left Coast Brewing Co.
Upcoming | Aug 7. Gelson's Rancho Mission Viejo presents "An Evening With Left Coast Brewing Co." on Wednesday, Aug. 7, between 6-8 p.m. Seating is limited! $35 per person (plus tax). Purchase tickets now.
ARTS + CULTURE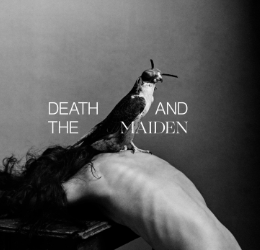 Death and the Maiden 
Aug. 1-4, 8-11. American Contemporary Ballet wraps up its eighth season with the world premiere of its rendition of the unforgettable drama Death and the Maiden. The haunting score from the string quartet is now a famous classic often used for funerals and featured in gloomier films and plays. $45-$105. The Fashion Theater, 110 E. 9th St., downtown, 213.304.3408. acbdances.com

Photos: Stand Upstairs courtesy the Ace Hotel. Brew at the L.A. Zoo by Jamie Pham/GLAZA. Jackalope Arts Fair courtesy Jackalope Arts Fair. Eat See Hear courtesy @EatSeeHear/Facebook. Tripli-Kit Craft Workshops courtesy Tripli-Kit. Downtown Burbank Car Classic courtesy @VisitBurbank/Facebook. Charity Volleyball Tournament by Edward De La Torre. International Surf Festival courtesy @InternationalSurfFestival/Facebook. Eataly's Guest Chef by Stan Lee. Del Frisco's Icon Wine Dinner courtesy Del Frisco's Restaurant Group. Terrace Fridays by Krystal Thompson. Ice Cream Alley courtesy ArcLight. Stu and the Kids' Flavors of Asia Food Fest & Fundraiser courtesy @stuandthekids/Facebook. An Evening With Left Coast Brewing Co. courtesy Gelson's. Death and the Maiden courtesy @americancontemporaryballet/Facebook.