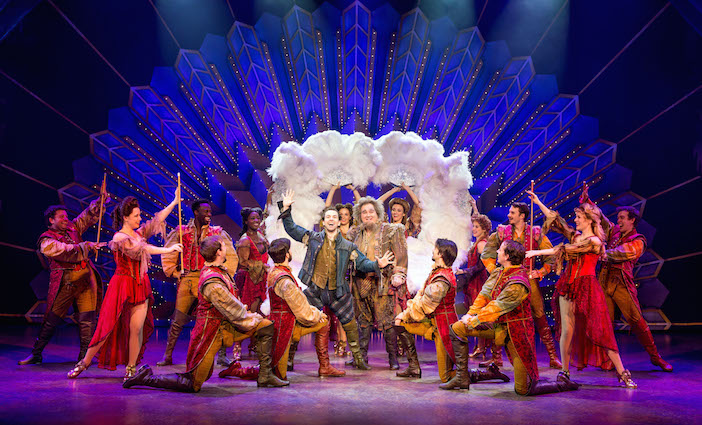 From eating turkey and working it off to an array of events to get you in the spirit of the season, here are the top LA weekend events for November 23-26.
Edited by Christina Xenos.
EVENTS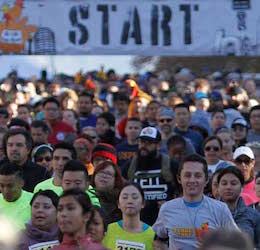 Turkey Trot Los Angeles
Nov. 23. Spend Thanksgiving morning in downtown L.A., taking in a scenic 5K or 10K route through the area's historic streets. The race starts at City Hall and takes runners past Grand Park and Walt Disney Concert Hall. There is also a Widdle Wobble 1K for kids. Proceeds benefit charity the Midnight Mission. 5K 8 a.m.; 10K 8:45 a.m.; Widdle Wobble 10 a.m. $20-$60. 200 N. Spring St., downtown, 310.821.7898. turkeytrot.la
Christmas in the Wizarding World of Harry Potter
Nov. 24-Jan. 7. This holiday season, the wizarding village of Hogsmeade transforms with festive decor, lights, garlands and wreaths. Stroll the streets while you try bites and Butterbeer from the Three Broomsticks, take in a showing by the Frog Choir and see the all-new holiday spectacle with dazzling lights against the majestic backdrop of the Hogwarts castle. See website for schedule and pricing. Universal Studios, 100 Universal City Plaza, Universal City. universalstudioshollywood.com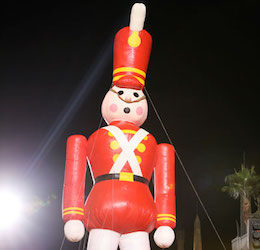 The Hollywood Christmas Parade
Nov. 26. Welcome the holidays at this 86th annual parade, with a concert beforehand. The parade winds through Hollywood and features floats, balloons, characters, marching bands and equestrians. Concert 5 p.m.; parade 6 p.m. Grandstand tickets $32-$85. The route starts on Hollywood Blvd. at Orange Dr. and travels east to Vine St., south on Vine to Sunset Blvd. and west on Sunset, back to Orange. 866.727.2331. thehollywoodchristmasparade.org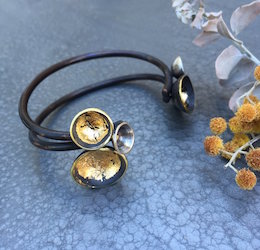 Handmade LA
Nov. 25-26. Meet and shop from some of L.A.'s most dynamic emerging and established makers. The sale and fundraiser for the Craft & Folk Art Museum will feature everything from jewelry and ceramics to textiles and accessories. 11 a.m.-6 p.m. Craft and Folk Art Museum, 5814 Wilshire Blvd., L.A. cafamshop.org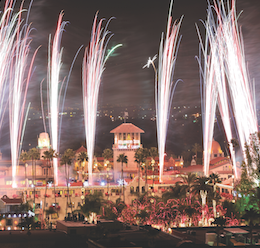 The Mission Inn Hotel & Spa Festival of Lights
Nov. 24-Jan. 6. See more than 5 million holiday lights, appearances by Santa Claus, the world's largest manmade mistletoe, horse-drawn carriage rides and a 30-ft multicolor pixelated tree showcasing a four-minute lights show with music. The property kicks off the six-week long celebration with a "switch-on" ceremony beginning at 5 p.m. on Friday. 3649 Mission Inn Ave., Riverside, 951.784.0300. missioninn.com
Holiday Lights Train Ride
Nov. 24-Dec. 30. Embark on a holiday train ride through magical scenes and tens of thousands of lights along the festively decorated one-mile track. $4. Griffith Park, 4400 Crystal Springs Drive. griffithparktrainrides.com
THANKSGIVING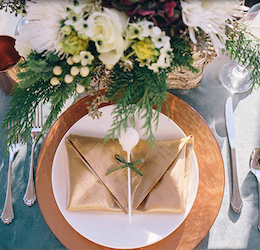 Thanksgiving Day Cruises
Nov. 23. Take in fresh ocean air as you cruise across the water to ring in Thanksgiving Day. Brunch Cruise lasts two hours and includes unlimited champagne and mimosas, brunch buffet with holiday dishes and live music. Buffet Supper Cruise lasts 3 hours and features a boarding glass of champagne, traditional Thanksgiving buffet and live music. $69-$93. See website for more details. Departs from Fisherman's Village Marina, 13755 Fiji Way, Marina de Rey. hornblower.com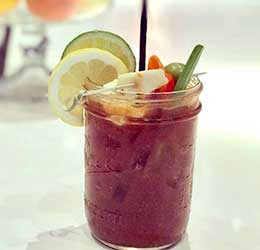 AR Cucina
Nov. 23. Enjoy an Italian-twist on this year's holiday meal. Featuring local produce, inspiration and food from chef/owner Akasha Richmond's recent trip to Italy, feast on a selection of antipasti before diving into Turkey Breast "Porchetta" Style and Braised Dark Meat Turkey, Branzino "Al Cartoccio" or Wild & Porcini Mushroom Ragu. Wine pairings and Italian-inspired specialty will complement the dinner. 2-8 p.m. $65 adults, $35 children 10 and under; excludes beverage, tax and 20% gratuity. 9531 Culver Blvd., Culver City, 310.558.8800. arcucina.com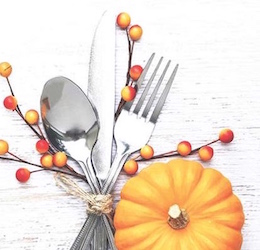 Crossroads
Nov. 23. No meat, no problem. Popular plant-based eatery Crossroads, helmed by Tal Ronnen—one of the nation's leading pioneers in plant-based cuisine—offers up a tasty four-course holiday menu. Feast on an autumn chop salad, Holiday Spiced Chickpea Cake, classics like mashed potatoes and stuffing, as well sweet potato biscuits. Apple custard cake and chocolate tarts round out the meal. Noon-5 p.m. $80/pp. 8284 Melrose Ave., L.A., 323.782.9245. crossroadskitchen.com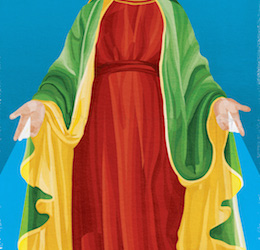 Gracias Madre: Gracias Por Oaxaca Thanksgiving Fundraiser
Nov. 23. Indulge in a vegan, Mexican-inspired meal while doing good this Thanksgiving holiday. Gracias Madre, in partnership with local L.A.-based Guelaguetza, will serve a plate filled with a butternut squash tamale, a fall salad, rice piffle, pumpkin cheesecake and a cranberry margarita to wash it all down. All proceeds will be donated to Por Oaxaca for earthquake relief in Oaxaca. 1-5 p.m. or until food runs out.$25 suggested donation. 8905 Melrose Ave., West Hollywood. graciasmadreweho.com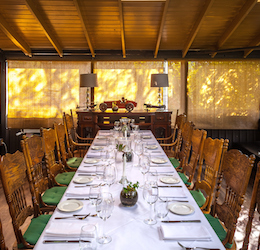 Saddle Peak Lodge
Nov. 23. Cozy up this Thanksgiving at Saddle Peak Lodge, nestled in the picturesque Santa Monica Mountains. Chef Adam Horton curates a special four-course menu that includes dishes such as roasted baby beets, grilled quail, seared New Zealand elk tenderloin and much more. Don't forget to leave room for dessert offerings such as Memo's Pumpkin Pie, petite chocolate brownies and banana-huckleberry bread pudding. Noon-8 p.m. 419 Cold Canyon Rd., Calabasas, 818.222.3888. saddlepeaklodge.com

FOOD + DRINK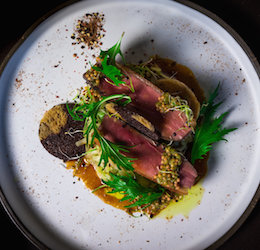 Native
Now Open. The latest concept from chef Nyesha Arrington channels her love for global cuisine into an innovative menu that is inspired by L.A.'s array of diverse cultures. The inviting Santa Monica location is steps from the city's reveled farmers market which is Arrington's source to create dishes on the menu like Roast Duck with cabbage, pastrami jus and marble rye tuile; Scallop Crudo with satsuma koshu and white ponzu; and Short Rib "Rolled" Dumpling with Brussels sprouts, charred onion and bone marrow jus. Local and regional wines and beers fill out the menu along with a cocktail list that utilizes limited-run spirits. The space also boasts a patio perfect for relaxing weekend brunches. Dinner Tu-Sa, brunch weekends. 620 Santa Monica Blvd., Suite A, Santa Monica. eatnative.la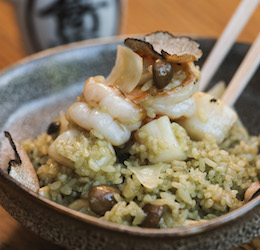 Sushi Roku Pasadena
Nov. 26-30. Celebrate Innovative Dining Group's 20th anniversary with 50 percent off all dinner food items. New, delicious menu highlights include Avocado "Hanabi" (truffle and soy-seasoned avocado over toasted crispy rice) and Bamboo Rice Risotto (dash broth, shrimp, scallop and truffles). 33 Miller Alley, Pasadena. innovativedining.com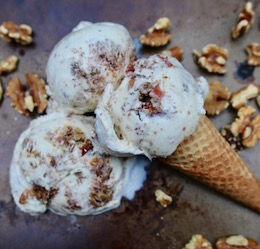 Salt & Straw
Through Nov. 30. This month brings a fresh batch of sweet treat options from the family-run ice cream company. New flavors for November invoke the smells, tastes and cheer of the autumn seasons and include Sweet Potato Casserole with Maple Pecans, Buttered Mashed Potatoes & Gravy (yes, you read that right), among others. Various locations. saltandstraw.com
ARTS + CULTURE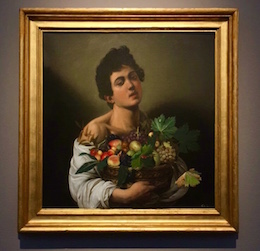 'Caravaggio: Masterpieces from the Galleria Borghese'
Through Feb. 18. For a limited time only, experience a rare exhibition featuring three celebrated works by world famous Italian painter Caravaggio. The three paintings—Boy with a Basket of Fruit, Saint Jerome and David with the Head of Goliath—highlight Caravaggio's bold, naturalistic style and will be viewed alongside The Getty's exceptional collection of Italian masterpieces. On loan from the Galleria Borghese in Rome, the paintings' arrival also marks the launch of the Caravaggio Research Institute, conceived by Anna Coliva—director of the Galleria Borghese—with the support of the Roman luxury House FENDI. Tu-F, Su 10 a.m.-5:30 p.m.; Sa 10 a.m.-9 p.m. Closed Mondays, Thanksgiving, Christmas. Free. 1200 Getty Center Dr., L.A. getty.edu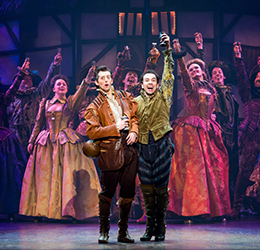 'Something Rotten!'
Opens Nov. 21. This funny, irreverent ode to musicals tells the story of two brothers in the 1590s who try to outshine the Bard by writing the very first musical. Ahmanson Theatre, 135 N. Grand Ave., downtown, 213.628.2772. centertheatregroup.org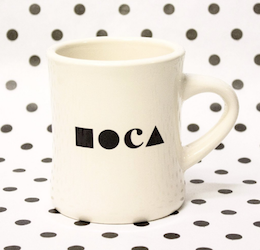 Museum Store Sunday
Nov. 26. 15+ L.A.-based museums will join the worldwide movement to offer relaxing, inspired shopping inside your favorite museums and cultural institutions. See website for full list of participating museums. museumstoresunday.org
'Something Rotten!' photo by Jeremy Daniel. Christmas in the Wizarding World of Harry Potter photo courtesy of Universal Studios Hollywood. Native photo by Jake Ahles. Salt & Straw photo courtey of Salt & Straw. 'Caravaggio: Masterpieces from the Galleria Borghese' photo by Christina Wiese.