Did You See What Walter Paisley Did Today?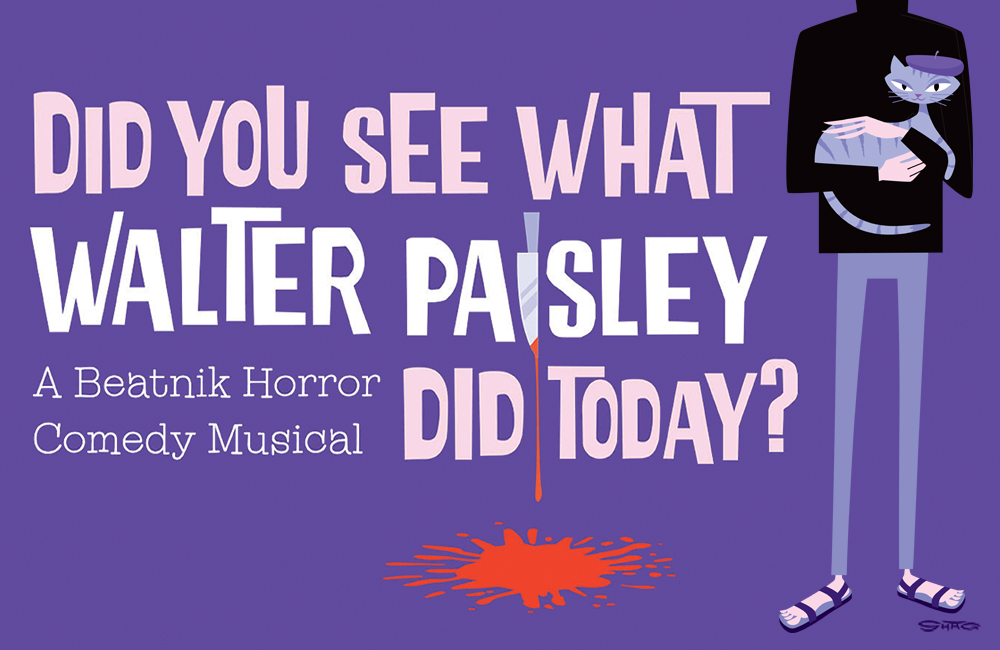 "It's Little Shop meets Sweeney Toddmeets Avenue Q!"
A New Beatnik Horror Comedy Musical. Dig this, hepcats! When a struggling beatnik sculptor in San Francisco stumbles upon a new style of art that thrusts him into fame, fortune, and perhaps some big trouble, well – you'll just have to see what Walter Paisley did today. Emmy-winner Randy Rogel ("Animaniacs") serves up a delightfully varied score of cool jazz, Petula Clark-like knockouts, Neil Sedaka bubble-gum pop, and more. Directed by La Mirada's own Producing Artistic Director, BT McNicholl (original Broadway creative team member of Spamalot, Billy Elliot, and Cabaret). Be the first to catch this World Premiere musical!