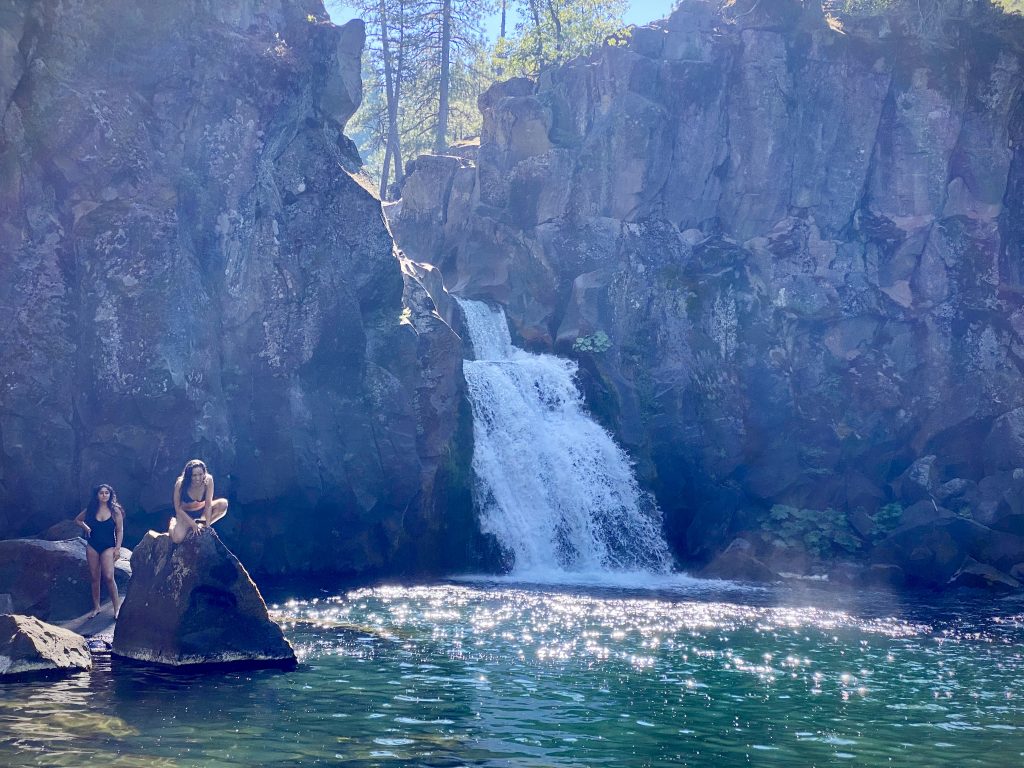 Access a cascade of waterfalls in Shasta and Lassen counties
Hard to say exactly why people are so drawn to waterfalls.
Their sheer power and beauty? The quotes they inspire—e.g., "Your love is a like a waterfall, running wild and free"? The negative ions they produce, triggering our body's production of serotonin, a.k.a. the happy chemical?
Probably all of the above. No matter the reason, the draw is strong and the lure of dozens mere hours from San Francisco and Sacramento is stronger still.
One can take in a handful of those stunners in a single day. With Redding as home base, a loop comprised of Burney Falls, three McCloud River Falls and Hedge Creek runs about 180 miles. Each waterfall is unlike any of the others.
And a second day means more waterfalls.
Just west of Redding, options at Whiskeytown National Recreation Area include Whiskeytown Falls and Crystal Creek Falls. Ninety minutes east of Redding is King Creek Falls in Lassen Volcanic National Park.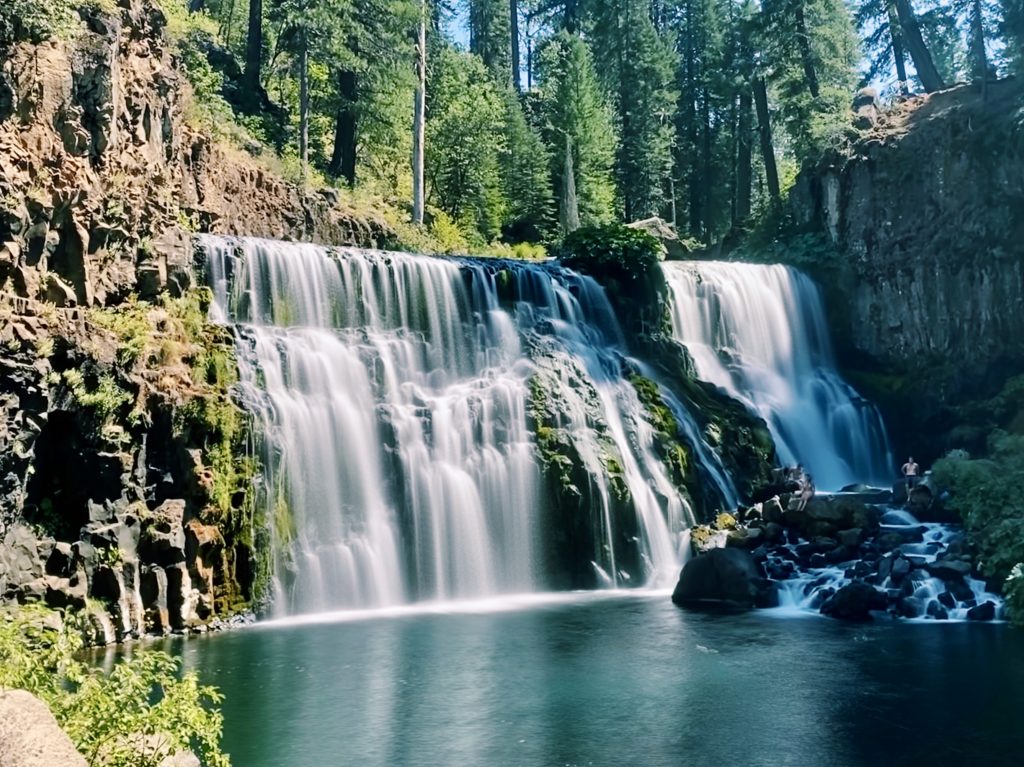 Burney-McCloud Loop
Theodore Roosevelt once called 129-foot Burney Falls the "eighth wonder of the world" and it would be hard to argue. It's the centerpiece of McArthur-Burney Falls Memorial State Park, midway between Mt. Lassen and Mt. Shasta. Descend the paved quarter-mile trail to the base of the falls or take the 1-mile Burney Falls Loop Trail—or both.
The McCloud River waterfalls are in a cluster connected by a 4-mile out-and-back trail or by very easy drives.
Lower McCloud Falls is a small 12-foot broad plunge into a pool; the surrounding flat rocks make it popular for sunbathing, swimming and fishing. Impressive Middle McCloud Falls, the largest of the three, is a white-water veil with a 44-foot drop; at 120 feet across, it's one of California's widest. Upper McCloud Falls is magical, escaping a narrow gorge to an idyllic aquamarine pool.
Hedge Creek Falls, off Interstate 5 in Dunsmuir, is an easy quarter-mile hike with views of the Sacramento River and Mt. Shasta. The 30-foot waterfall plunges to a small pool; a small cave behind it offers a different vantage.
Whiskeytown Park
The highest waterfall in Whiskeytown National Recreation Area—220-foot-tall Whiskeytown Falls—was discovered 16 years ago by a park manager studying aerial photographs. The trail is 3.4 miles roundtrip and strenuous; cement stairs lead to the upper sections of the three-tiered waterfall.
Crystal Creek Falls is man-made, part of a project with a 17-mile underground tunnel that increased water supply and hydroelectric power to the Central Valley. The falls were created when the creek was moved 50 feet to the left. The easy one-third-mile trail is paved and flat with lots of shade.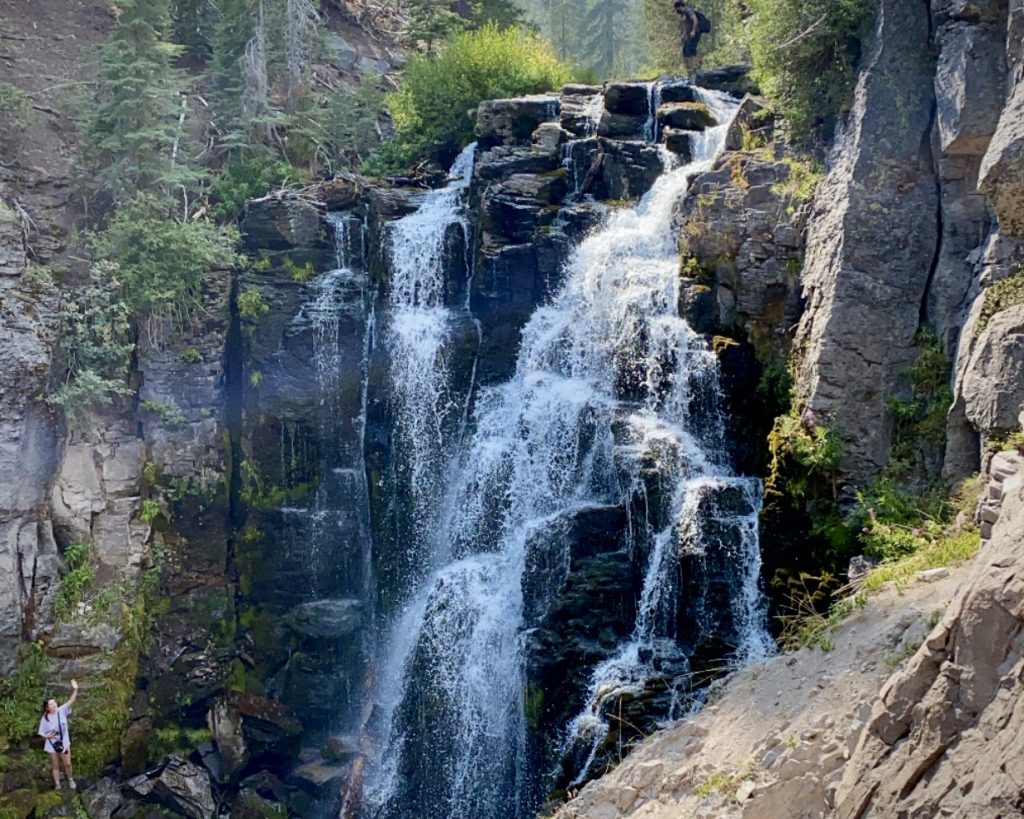 Lassen Park
The 2.3-mile Kings Creek Falls loop trail in Lassen Volcanic National Park provides expansive vistas, overlook views of a roaring, fern-draped 30-foot waterfall, and a return up a memorably steep creek-side stone staircase. Due to its 7,000-foot elevation, the trail can be covered in 15 feet of snow in the winter. Wildlife sightings are common.
Accommodations
In Redding, consider mid-city mid-century Thunderbird Lodge, complete with throwback neon sign (1350 Pine St., 530.243.5422, thunderbirdlodgeredding.com), or a clean, comfy chain such as Hilton's Hampton Inn & Suites on the quiet side of I-5 (2160 Larkspur Lane, 530.224.1001, hilton.com).
Camping cabins are a more rustic option, both at McArthur-Burney Falls Memorial State Park (800.444.7275, reservecalifornia.com) and at Manzanita Lake in Lassen Volcanic National Park (530.779.0307, recreation.gov).
Photos from top: Benjamin Epstein, Chloe Epstein, Benjamin Epstein.