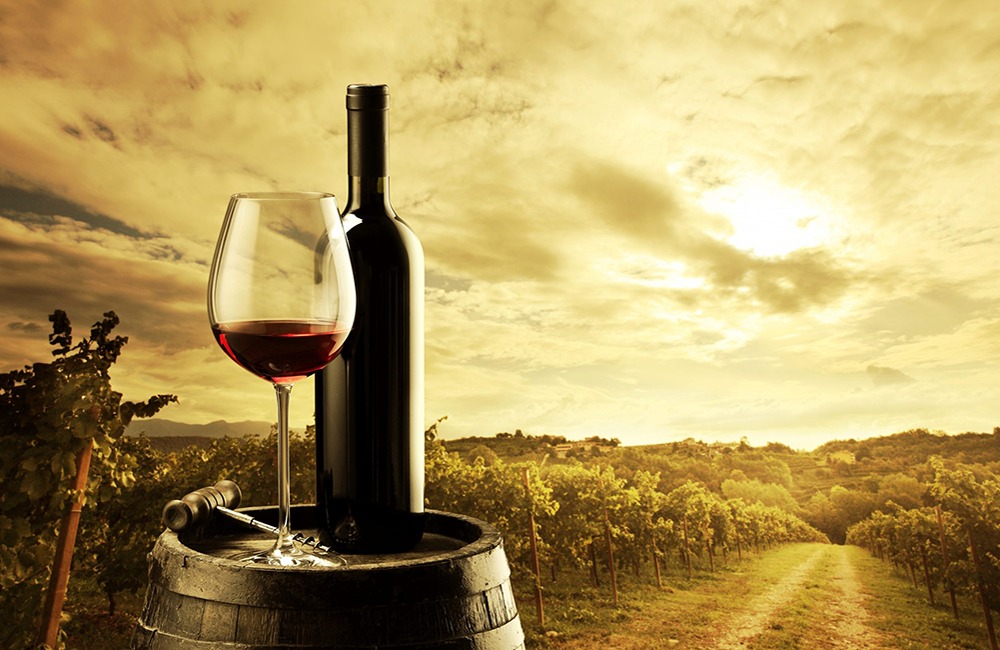 Get a taste of Temecula's burgeoning wine region at these five fabulous and diverse wineries.
Consider it a backyard getaway … but more so to your neighbor's backyard. Located just northeast of San Diego County, Temecula Valley Wine Country continues to expand and evolve seemingly by the month. With nearly 50 wineries and counting—spread across some 50,000 acres of vineyards—this serene SoCal landscape makes for an ideal weekend day trip that's still close to home, especially if you love wine. We rounded up five very different Temecula wineries worth a sniff and swirl. If you haven't visited the region before (or lately), consider this your Temecula wine-tasting starter kit (or refresher course). Be sure to check websites and call ahead for pricing, advance reservations and to confirm hours.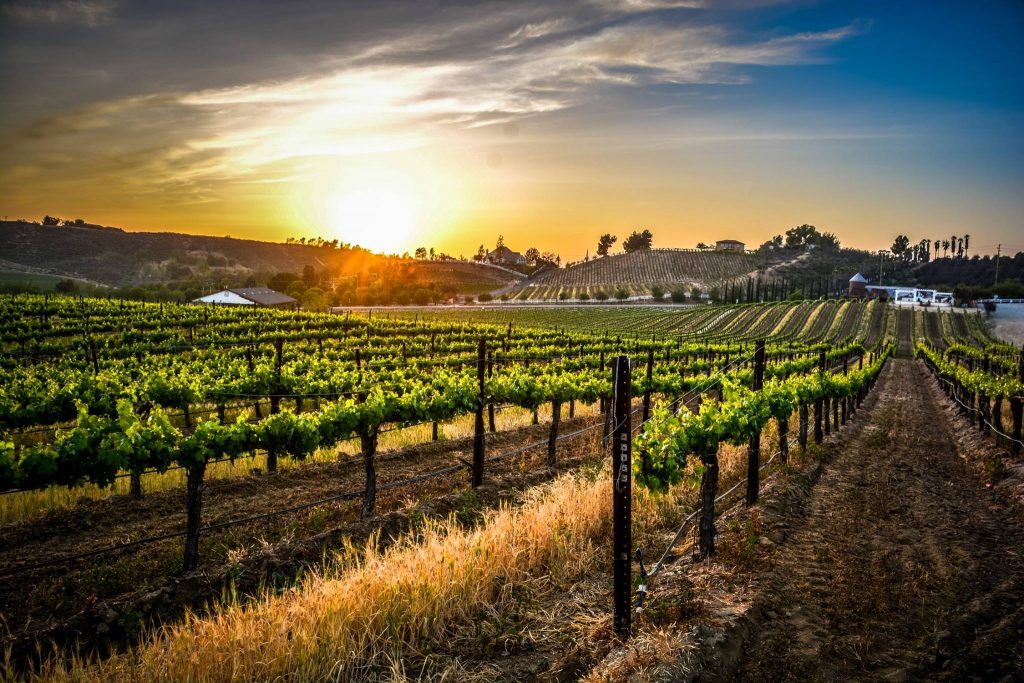 One of the top-rated wineries in Temecula, this family-owned oasis lives up to the hype. The sprawling estate vineyard offers wine tasting, tours, an outdoor restaurant and some of the best wine country views in the area. Wine selections from its impeccable Cellar Series include the 2017 CS zinfandel, 2016 CS grenache and 2016 Melange de Reves. The alfresco Restaurant at Leoness serves a selection of flatbread pizzas, pastas, salads, charcuterie and dessert—all of which can be paired with an estate wine. Keep an eye out for a blushing bride or two; Leoness is a coveted wedding destination on weekends. M-F 11:30 a.m.-5 p.m.; Sa-Su 11 a.m.-6 p.m. 38311 De Portola Road, Temecula, 951.302.7601.
Feel free to horse around at Longshadow, which transports you to the Old West, but with really great wine. Guests are greeted by a whinny or two from horses grazing in grassy paddocks at this quaint country ranch-meets-winery—whose vineyards can be explored by carriage rides led by Belgian draft horses. Among its popular wines, the tempranillo is full-bodied with a soft tannin structure, offering hints of toasted vanilla and oak. The Wildfire Red is decadent and rich, with notes of spice and cherries—made from an estate-grown blend of malbec and syrah. Longshadow is a family-friendly country respite where kids and cowboy boots are welcome; check its website for a calendar of fun alfresco events this summer that include boutique concerts and barbecues. 39847 Calle Contento, Temecula, 951.587.6221.
Specializing in Rhône-based varietals, Miramonte—while considered a relatively small winery—is an institution. The estate vineyard is located in the heart of the valley and best enjoyed via its two-hour Ultimate Winery Tour, which takes guests from the vineyard to the crush pad to the barrel cellar, followed by a private wine-tasting session. Favorite bottles include the 2017 tempranillo, 2017 estate syrah, 2019 Opulente Blanc and 2018 riesling. Miramonte also features live music on weekend evenings; along with charcuterie-and-cheese boards. Open daily beginning at 11 a.m. 33410 Rancho California Road, Temecula, 951.506.5500.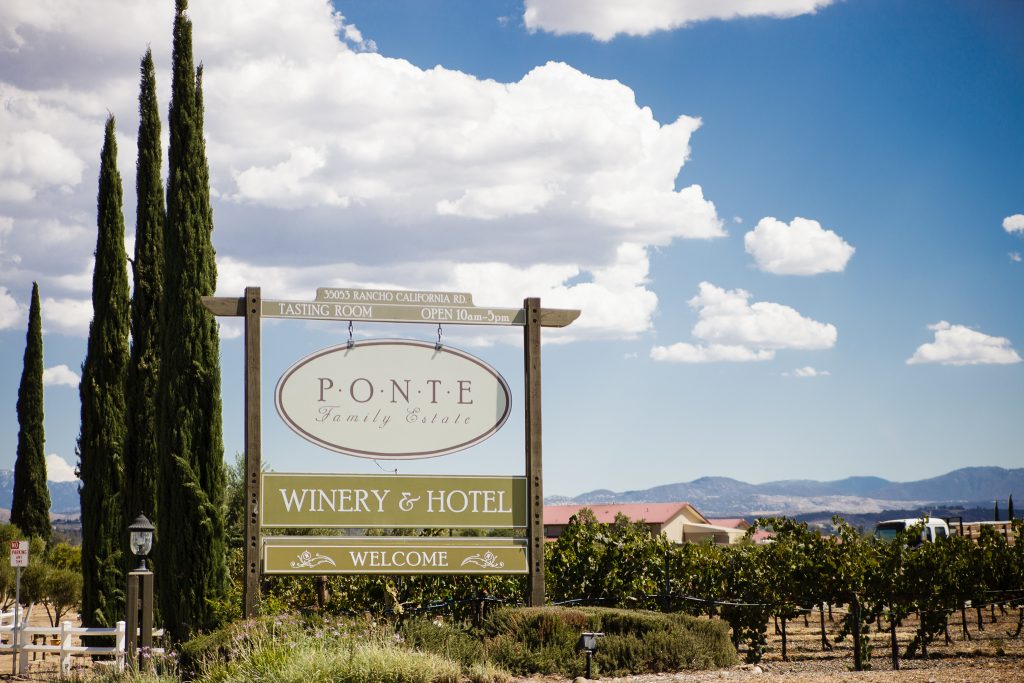 With 300 acres of mature vineyards, Ponte offers tasting experiences for both neophytes and seasoned winos. For first-time visitors, Ponte's premium package gives a full introduction to the property and its wine collections. Guests can take a guided tour of the vineyards and winemaking facility, taste wines straight from the casks, and enjoy wine and cheese pairings. Or take an estate tour aboard a 10-passenger electric bus. Ponte is known for its cabernet franc, blended with cabernet sauvignon and merlot with notes of fresh plum, caramel and coffee; and its Super T—a Tuscan-style red blend with hints of raspberry, black currant, vanilla and oak. After imbibing, The Restaurant at Ponte offers alfresco dining amid tranquil gardens surrounded by the vineyards. Try a woodfired pizza or the agnolotti pasta with ricotta, mascarpone, Parmesan, Italian sausage and artichoke hearts for lunch. W-Su 10 a.m.-5 p.m. 35053 Rancho California Road, Temecula, 877.314.9463.
Vindemia is a hidden gem that feels like an escape to a European countryside. This family-owned winery offers a more intimate experience—encompassing a shaded outdoor tasting area; plenty of picnic tables; and 100 olive trees from which olive oil is harvested, pressed and available for purchase. Try its popular 2015 More Cowbell zinfandel and the 2009 syrah from Vindemia's "ghost list," or sample a diverse range of reds and whites from the tasting menu. Wine club memberships are available. Th-M 11 a.m.-5 p.m. 33133 Vista Del Monte Road, Temecula, 951.760.9334.
Photo credits: All images are courtesy of the businesses featured.