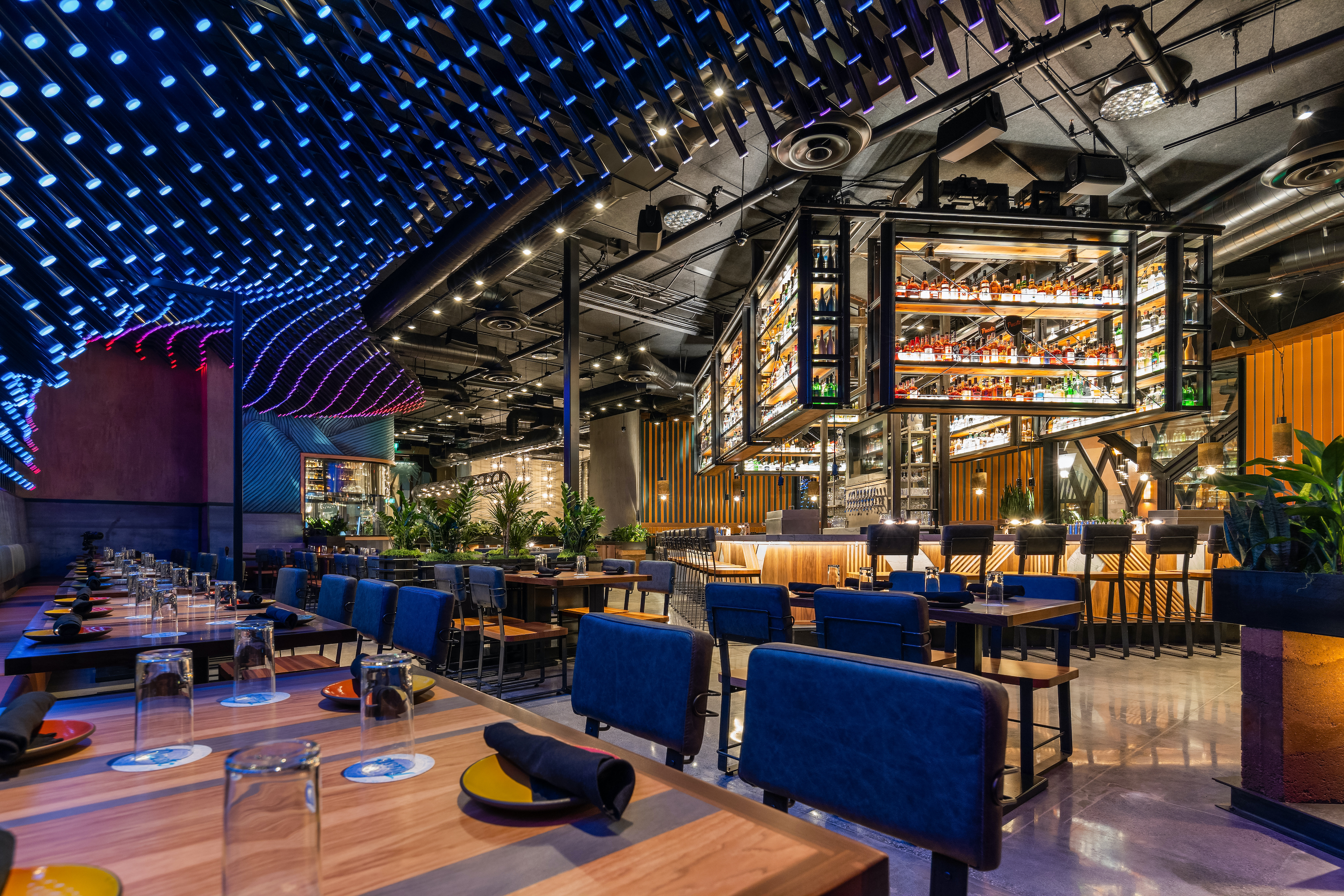 Persons, places and tasty things: Puesto Mexican Artisan Kitchen & Bar
PERSONS I first met Puesto "tacoteurs" Eric Adler, Alexander Adler and Luisteen Gonzalez at a tiny pop-up they hosted five years ago at Manassero Farms in Irvine. Eric is Puesto's managing partner, Alexander its Forbes "30 under 30" entrepreneur, chef Luisteen the concept's culinary heart. They had a pair of Puestos in San Diego and planned to open one in Irvine. The distinctive tacos featured stone-ground blue-corn tortillas layered with crispy melted cheese and toppings such as filet mignon. The elaborate fruit Jenga at that popup still comes to mind when I hear about multiple Puesto projects, no two alike of late, simultaneously under development.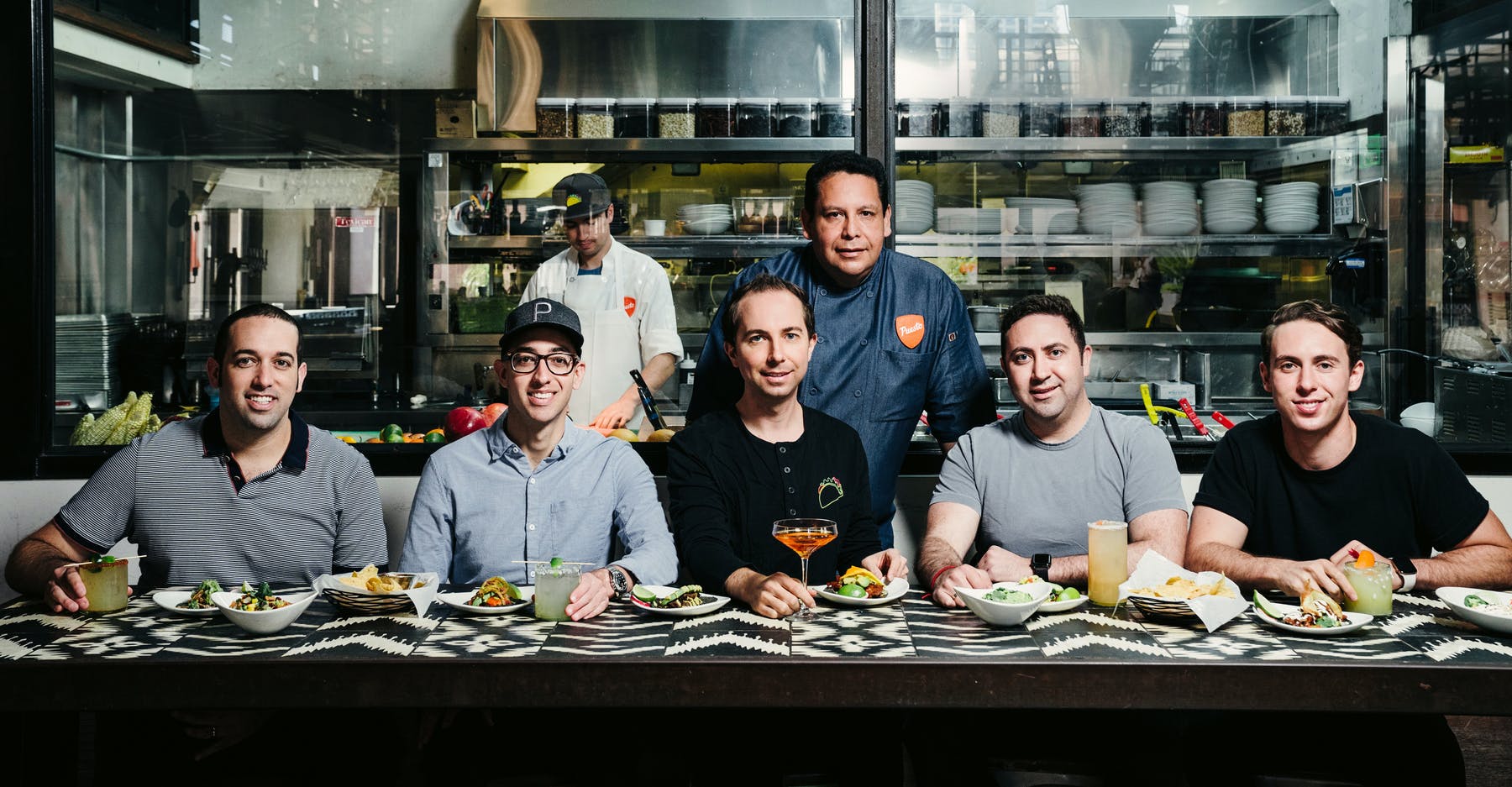 PLACES Fast forward and there are nine Puesto Mexican Artisan Kitchen & Bar locations, from the new Puesto Cervecería in San Diego's Mission Valley to Concord in the Bay Area. Half are in Orange County. The first was at Los Olivos Marketplace. I have a soft spot for the practically psychedelic Puesto at Park Place in Irvine, with its Chor Boogie mural. New Puesto Bella Terra, huge and hugely stylish thanks to Basile Studio, has an LED wave-wall, an agave-inspired chandelier and revolving tequila wheels, like two giant eyes, over the outside bar. Design highlights at Puesto Anaheim, opening at the elegant new Westin Anaheim Resort on June 25, include an innovative "mosaic" projection along an entire wall and octagonal booths.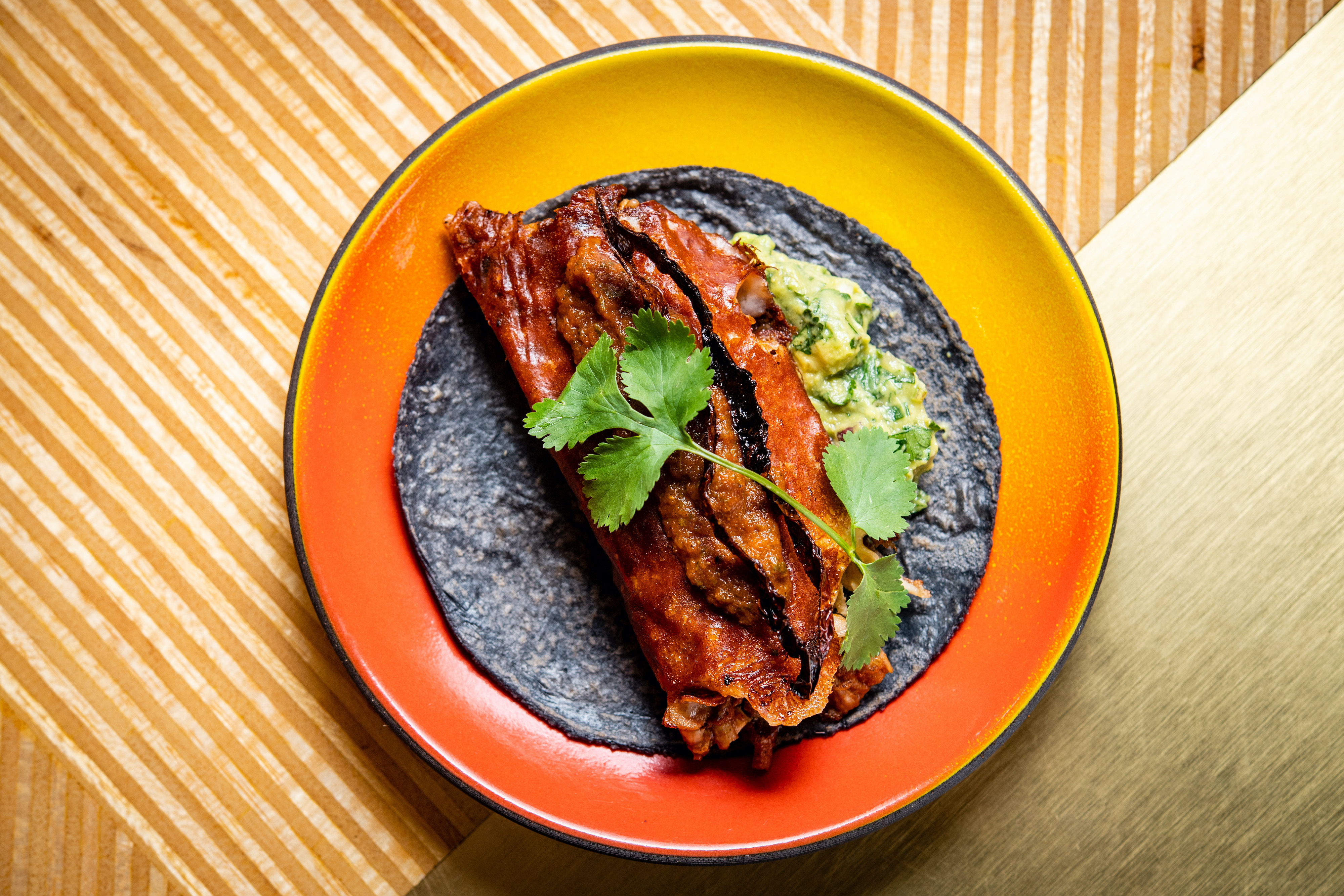 TASTY THINGS Don't-miss starters include the chicharrones—still-crackling "pork magic" with chile and lime—and passion fruit-mango shrimp ceviche. You can mix and match tacos such as the quesabirria with braised short rib; the garlic-butter-grilled Maine lobster taco; and the vegetarian Verduras with rajas, papas, nopales and lots else. Suizas enchiladas with Jidori chicken and creamy chile verde sauce are new. Standout tequila cocktails by bar director Beau du Bois include the Bird of Paradise, with Espolón Blanco, Grand Marnier, Campari, pineapple and lime, and Yoga Pants, in a tall black glass with Altos Blanco, strawberry, tamarind soda, lemon and honey.
Bella Terra, 7821 Edinger Ave., Huntington Beach, 714.316.0151; opening June 25 at the Westin Anaheim Resort, 1030 W. Katella Ave., Anaheim, 714.294.0362; eatpuesto.com
Photo credits from top: Dustin Bailey, courtesy Puesto, Anne Watson.