An Enchanting Evening of Music and Dance 💃

Ladies and gentlemen, mark your calendars and get ready for a night of enchantment and musical brilliance! The Festival of Arts and Pageant of the Masters is thrilled to announce its upcoming fundraising gala, "A Night of Magic," on Saturday, August 26, 2023, featuring none other than the Brazilian music legend himself, Sergio Mendes. 🎵🌟
Prepare to be mesmerized as this three-time Grammy® Award winner and Oscar®-nominated songwriter takes the stage, filling the night with the irresistible rhythms of Brazil and a joyous spirit that's contagious. Sergio Mendes is not just a musician; he's a musical pioneer whose contributions to the bossa nova movement alongside the legendary Antonio Carlos Jobim have left an indelible mark on the world of music.
With over six decades in the spotlight, Sergio Mendes has graced us with more than 35 albums, many of which achieved gold or platinum status. From the iconic Latin-pop sound of his group Brasil '66 to his chart-topping adult contemporary hit "Never Gonna Let You Go," every note he plays is infused with an infectious spirit of joy that resonates with audiences worldwide.
And that's not all! Get ready to dance in your seats as the multitalented Paula Abdul takes the stage to introduce a special performance of the Pageant of the Masters. Known for her electrifying dance moves, chart-topping hits, and impressive choreography, Paula Abdul is a global icon in her own right.
As an original judge on American Idol, Paula became a household name, inspiring generations with her music and dance. With a stunning career that includes two Grammy Awards, three American Music Awards, and a whopping 17 MTV Video Music Awards nominations with five wins, Paula Abdul is a force to be reckoned with.
Together, Sergio Mendes and Paula Abdul will create a magical night that will leave you tapping your feet, clapping your hands, and dancing with pure delight. The Festival of Arts and Pageant of the Masters is known for its spectacular showcases, and this gala promises to be the highlight of the season.
So, don your finest attire, gather your friends, and join us for a night that celebrates the power of music and art. "A Night of Magic" is set to be an unforgettable experience, where the talents of Sergio Mendes and Paula Abdul will weave together in harmony, leaving us all with memories to cherish for years to come.
Get ready for a musical journey like no other, where the spirit of Brazil and the magic of Paula Abdul's dance moves will light up the night. Tickets are selling fast, so secure your spot at this must-attend event and prepare to be swept away by the rhythm and joy of "A Night of Magic" with Sergio Mendes and Paula Abdul! 🎶✨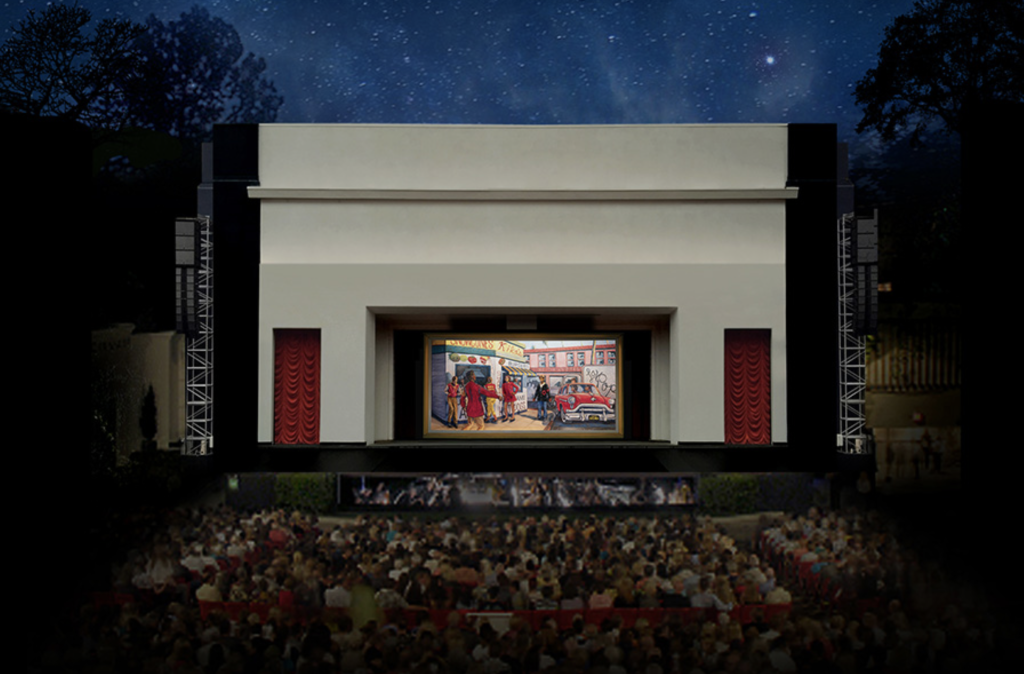 To purchase tickets to "A Night of Magic Gala," visit www.foapom.com/gala or call 1-800-487-3378.
The Festival of Arts is a non-profit organization that produces the Festival of Arts and the Pageant of the Masters. A portion of your ticket is tax deductible. All proceeds go to art programming at the Festival of Arts and Pageant of the Masters.

Photo credits: Photos courtesy of Pageant of Masters. The rest of the photos are courtesy of business/venue..