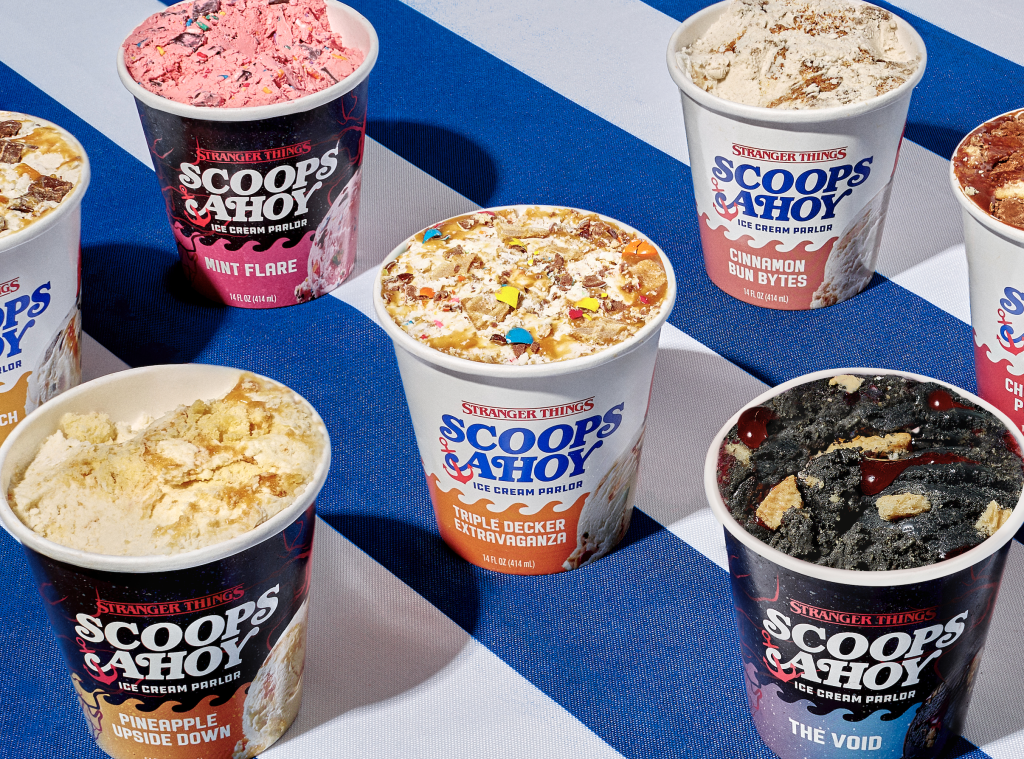 For those who've dreamt of indulging in Hopper's famed Triple Decker Extravaganza or wondered about the flavor profile of Hawkins Middle School's chocolate pudding, the wait is over. Dive into the nostalgic world of "Stranger Things" with the introduction of Scoops Ahoy ice cream pints.
While the Starcourt Mall may be a mere memory (#RIP), aficionados stateside and in Australia can now savor a taste of the series with an expanded flavor list. Scoops Ahoy pints are set to make a splash in other international locales, from the UK and Italy to Brazil and Japan.
Now, U.S. fans can chart a course to their nearest Walmart, or navigate Walmart.com, to scoop up one of seven delectable flavors. With inspirations drawn directly from iconic series moments, options include the U.S.S. Butterscotch, a Scoops Ahoy staple; Triple Decker Extravaganza, an ode to Eleven's penchant for indulgence; Chocolate Pudding, reminiscent of those Hawkins Middle School days; and Cinnamon Bun Bytes, likely Dustin's next favorite. For those with a taste for the unusual, three Upside Down flavors beckon: Mint Flare, The Void, and Pineapple Upside Down. (We've heard whispers that these might have been "borrowed" from Vecna's secret collection.)
But the "Stranger Things" universe extends beyond the creamy delights. Theater enthusiasts should mark their calendars for "Stranger Things: The First Shadow," set to debut on London's West End. For collectible hunters, there's the Stranger Things: The Official Store in Las Vegas, boasting an array of merchandise including the Hellfire Club tees. And with the spookiest of holidays approaching, fans might consider donning a "Stranger Things" inspired costume, or even daring to face Vecna during Universal Studios' Halloween Horror Nights.
The legacy of the Starcourt Mall may live on in memories, but with Scoops Ahoy's global debut, fans everywhere are cordially invited to join the Scoops Troop. Here's to sweet, supernatural indulgences!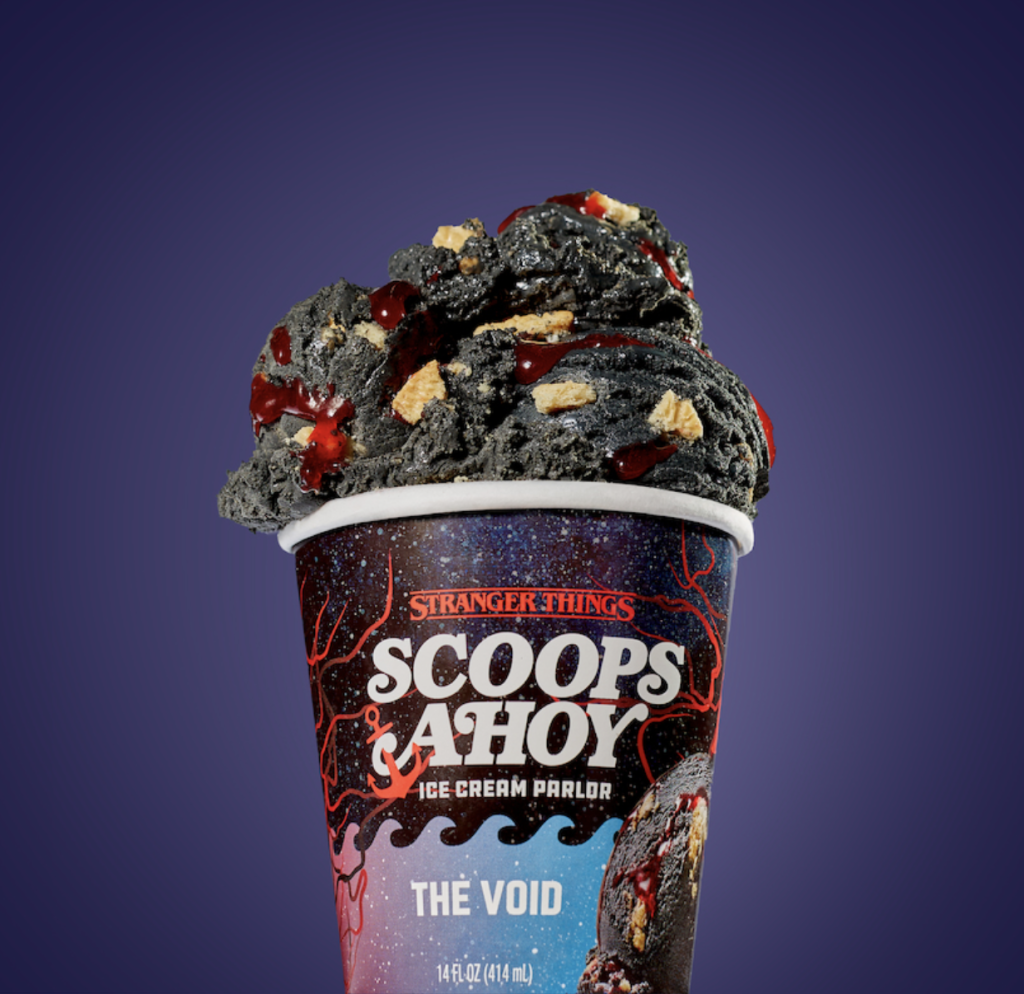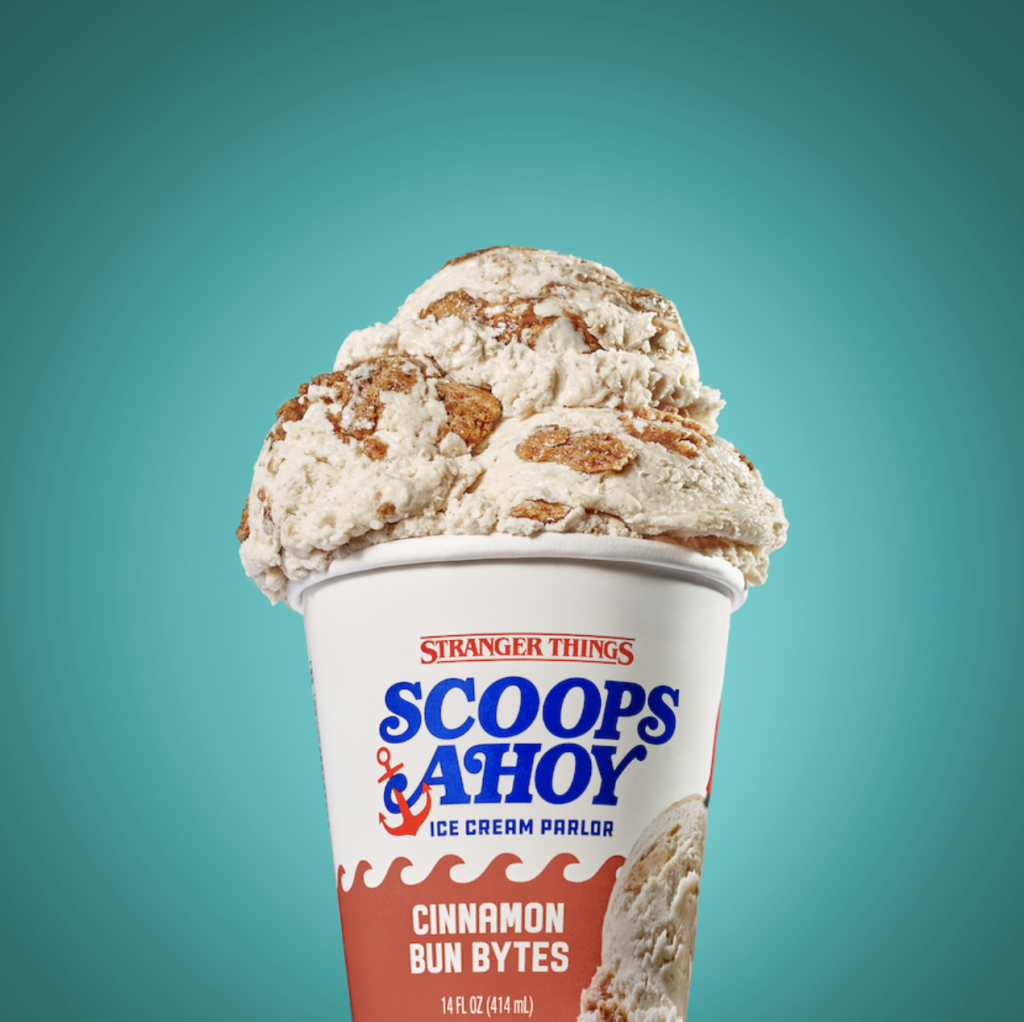 For more information about Scoops Ahoy, Click Here


Photo credits: Photo Credit to Netflix