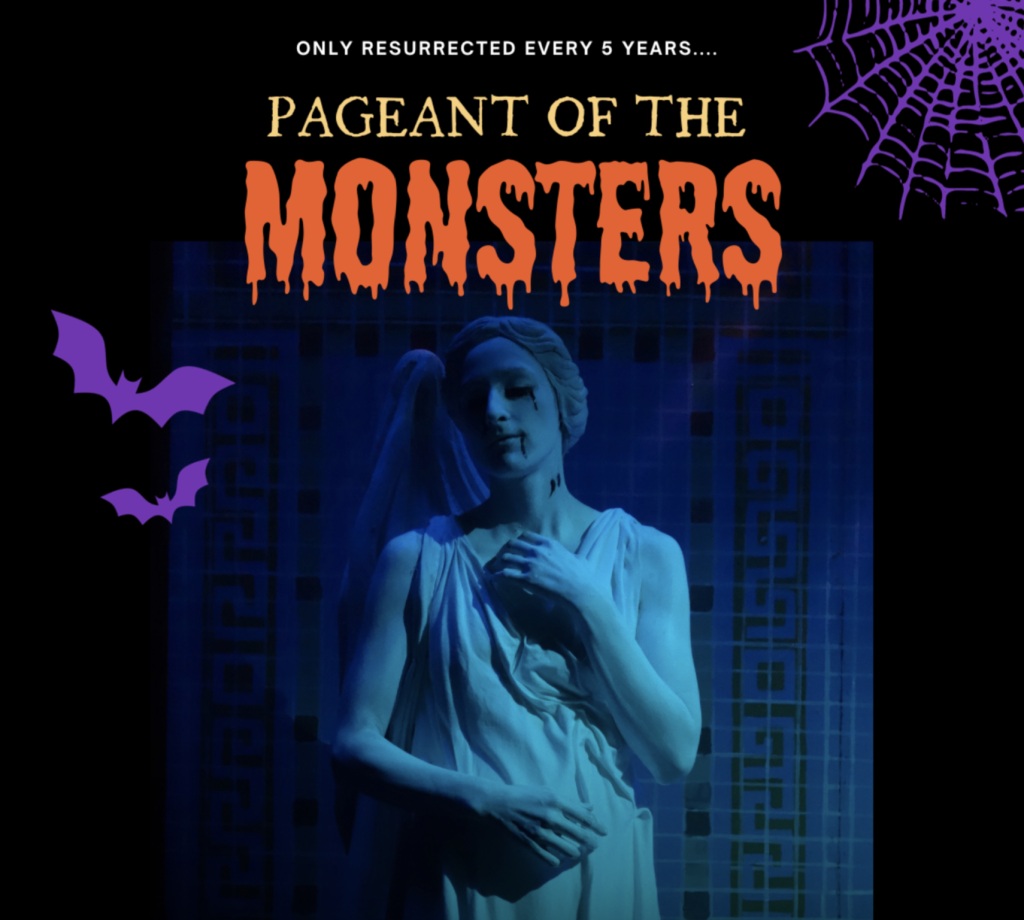 The Festival of Arts and Pageant of the Masters bring the eerily enthralling "Pageant of the Monsters" back to Laguna Beach this fall, promising a Halloween festivity steeped in whimsical horrors from October 27-29 and 31, 2023. This event, resurfacing every five years, brings the adventurous spirits of both locals and visitors by transforming the Pageant's backstage and scenic workshops into a family-friendly haunted house, where creativity and spine-tingling celebration converge. Though rich in tricks and monstrous surprises, this anticipated return to the Festival of Arts grounds is not recommended for children under 5 years of age, and it utilizes theatrical elements like strobe lighting and smoke to amplify the spookiness. Partial funding is courteously provided by Laguna Beach's lodging establishments and the city itself, ensuring a hauntingly memorable experience for all who dare to attend.
SPOTLIGHT: Embarking on a treacherous journey through the heart of a legendary labyrinth, attendees assist the valiant Warrior Theseus on a harrowing mission in this spine-chilling haunted house experience. The endeavor, awash with ancient Greek mythology, centers around the monstrous Minotaur, a nightmare-inducing fusion of man and bull, imprisoned by the Greek Gods and notorious for devouring its human captives. Participants are not only tasked with aiding in the rescue of the Minotaur's prey but also navigating the perplexing, secret-laden passages of the labyrinth to discover an escape route, presenting an adventure that is as daunting as it is intricately maze-like. The experience challenges participants: Dare they confront the horrifying presence of the Minotaur whilst unraveling the enigmatic paths of the labyrinth?

More Details…
Alien autopsy and demented chef side shows
Face painting and airbrush tattoos
Up-Close Encounters with The Reptile Zoo
Halloween photo-ops and selfie stations
Play the Exquisite Corpse Drawing Game with Laguna Art Museum
Make paper lantern pumpkins and fall leaf watercolor notecards with Laguna Art-A-Fair
Draw zentangle pumpkins and create mixed media Frankensteins with Sawdust Art & Craft Festival
Design a crown or wand with Laguna Playhouse inspired by the upcoming performance A Cinderella Christmas
Popcorn and snacks for sale by the Da Vinci Guild
Plus art displays, music, games, food and more "spook-tacular" activities the whole family can enjoy!
October 27, 28, 29 and 31, 2023
Hours: 6 p.m-9:30 p.m. Tours begin at 6:45 pm.
Address: 650 Laguna Canyon Road, Laguna Beach
Photo credits: Pageant of the Masters