There is a New Mayor in Town, her name is Lynch, Jane Lynch
Funner, California is the city where fun lives and is known for their famous casino and resort, Harrah's. This tourist oasis showcases two luxurious towers accommodates 1,087 rooms and suites, an award-winning pool area, a serene 11,000 square-foot spa and SoCal's first tribally owned brewery, Rincon Reservation Road Brewery. However they are known more for than just their getaway vacation spot, as they are known for their celebrity mayors.
This year is special as Funner inaugurated its first female and third celebrity mayor, Jane Lynch. Known for her role comedic role as Sue Sylvester in Glee, host of Hollywood Game Night, and more, Jane has a massive resume that showcases her ability as a complete entertainer. Also, she is an accomplished author and comedian. An excellent choice to hold the prestige title that Funner has bestowed upon, Jane is everything that describes what the city is all about.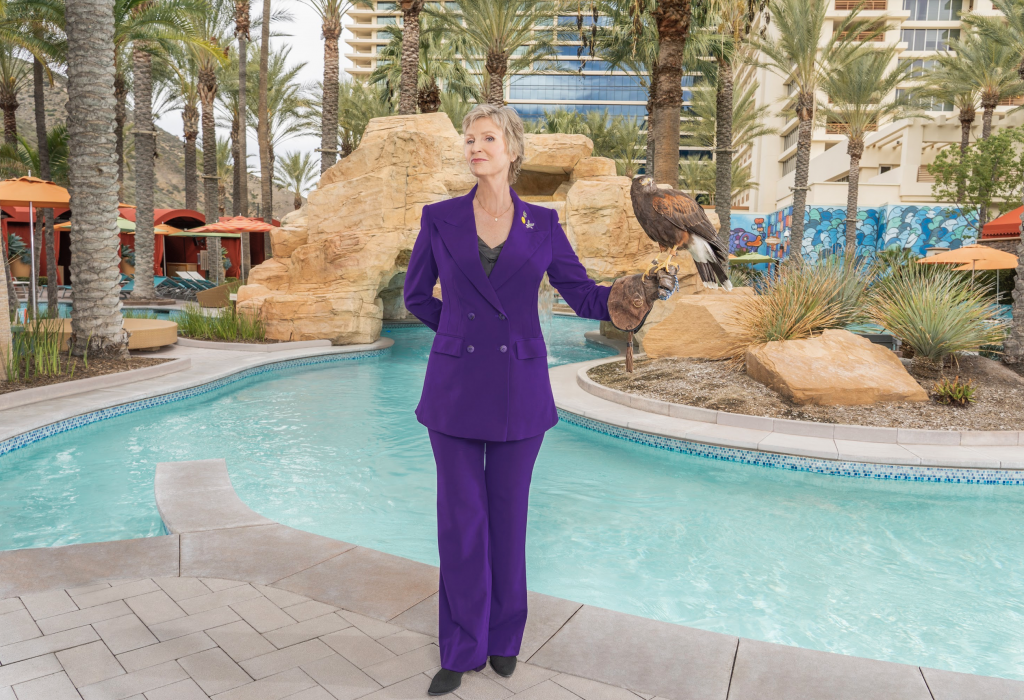 "Jane Lynch embodies the ideals of Funner," said Jill Barrett, senior vice president and general manager of Harrah's Resort SoCal. "She is the prime elected official to be the next leader of Funner, California, given her unparalleled ability to share the Funner state of mind with everyone she comes across. Mayor Jane is already hard at work, rolling out a brand new zero-proof cocktail menu, vegan culinary offerings, two custom spa treatments and the trusty mayoral hotline. I cannot wait to see what else she has in store."
"We are thrilled to have Jane Lynch as Funner's new mayor," said Bo Mazzetti, Chairman of the Rincon Band of Luiseño Indians. "We know that Jane's contagious spirit and legendary experience will only continue to grow the community here at Harrah's Resort SoCal."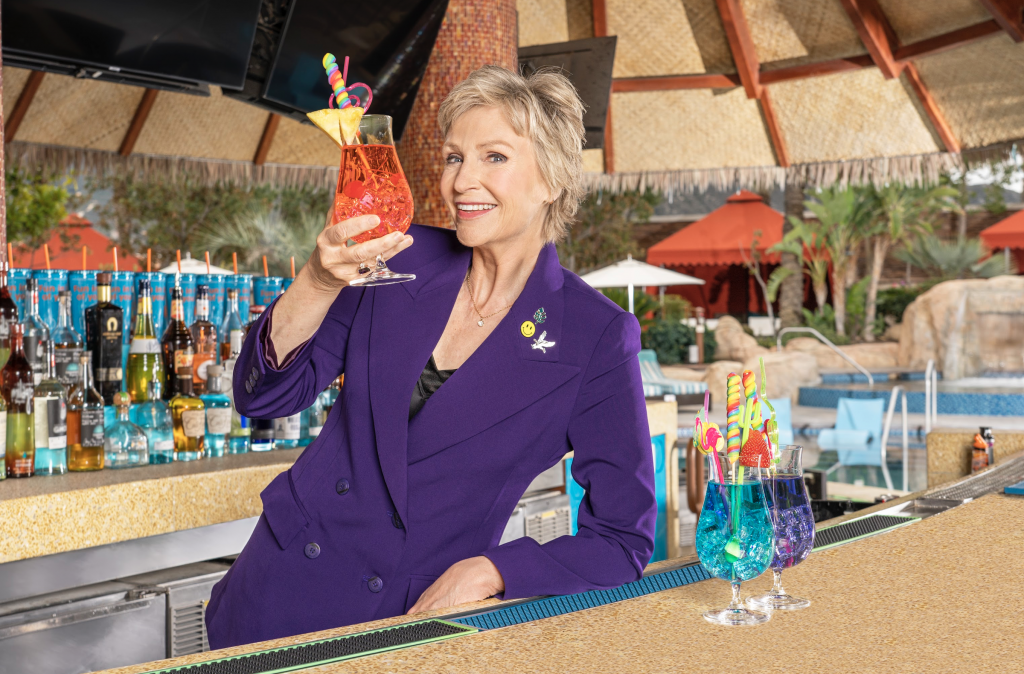 Trading in her notorious set of track suits in favor of a collection of vibrant, purple pant suits, Mayor Jane will implement the Funner state of mind – her initiatives include launching the resort's brand-new Hell's Kitchen restaurant this summer, overseeing top-tier entertainment at The Events Center, collaborating on new menu items and beverage offerings, ideating the coolest programming around, promoting the zen vibes with new spa offerings, and more – all to make sure everyone can have their own one-of-a-kind, Funner experience.
In her role as Funner's first woman mayor, Mayor Jane is truly inspired and driven by the people of Funner; she is determined to spread the good news of this city far and wide. At the end of the ceremony, Mayor Jane was presented with a key to the city, indicating her start as Funner's newest mayor.
"Wow, I am incredibly humbled and so excited to be here with you all in my favorite city in the world, Funner, California," said Mayor Jane. "If you're not ready for 100 percent fun, 100 percent of the time – do I have some sorry news for you. Funner is more than a place, it's a state of mind. It's an oasis and a reprieve from the everyday mundane, where everyone is welcome and surprises can be found at every corner. It is my wish and my duty that I lead the people to join us and follow their own Funner."

Come visit Harrah's Resort Southern California
777 HARRAH'S RINCON WAY
FUNNER, CA 92082
760-751-3100
Pictures courtesy of J/PR