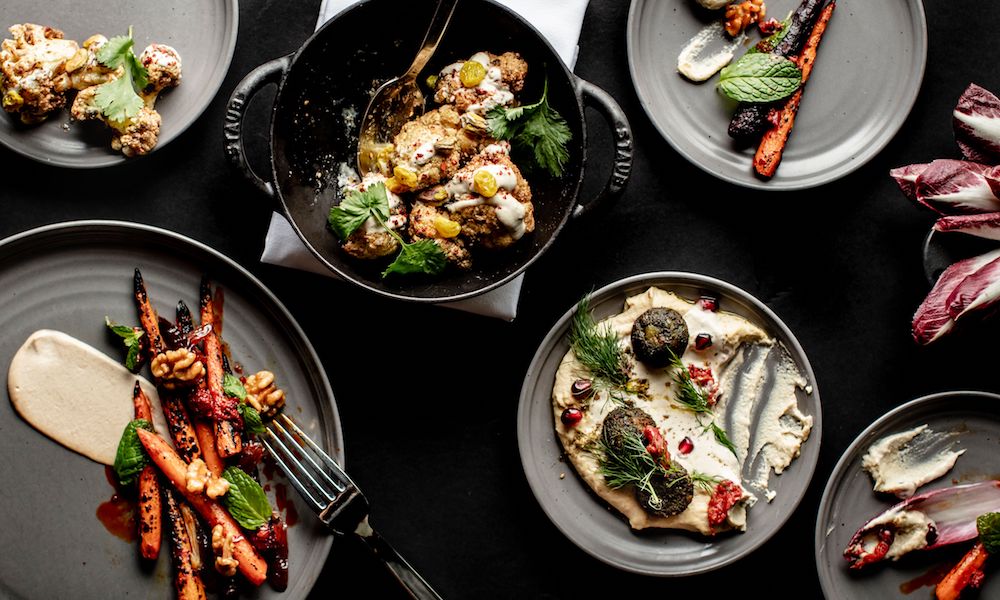 Corks & Canvas, Lift + Chill, The Coast Starlight and more fun things to do are on tap this month. Here are the top 30+ San Diego things to do in August.
International Smoke
Now Open. The nationally recognized dining collaboration between award-winning chef Michael Mina and renowned restauranteur Ayesha Curry is now open in Del Mar's One Paseo. Led by Chef Ryan Orlando, the highly- anticipated restaurant blends unique San Diego flavors with a globally-inspired menu. 3387 Del Mar Heights Rd., Del Mar, 619.331.4528. internationalsmoke.com
Del Frisco's Icon Wine Dinner 
August 1. Del Frisco's presents an exclusive five-course menu to complement an impressive selection of wines from noteworthy wineries including Cade, Odette and Plumpjack. The evening's fare will feature dishes including seared jumbo sea scallops, grilled Australian lamb loin and duck confit meatballs – to name a few. $195. 6:30 p.m. Del Frisco's Double Eagle Steakhouse, 901 Bayfront Court, Suite 105, 619. 272.5060. Reservations
National IPA Day at PB Shore Club 
August 1. PB Shore Club will be celebrating National IPA Day with a "Tie-Dye and IPA" collaboration with Lagunitas Brewing Company! Stop by to enjoy specials on IPA brews, along with a tie-dye booth where you can create your own groovy Lagunitas bandanas. 4 p.m. to close. 4343 Ocean Blvd., Pacific Beach, 858.272.7873. pbshoreclub.com
Seaside Sessions at Del Mar Plaza
August 1, 8, 11, 15, 17, 22, 25, 29, 31. Enjoy free live music on Del Mar Plaza's ocean view deck while watching the sunset over the ocean or dining at one of the plaza's exquisite restaurants. Invite friends and family for a relaxing night out in beautiful Del Mar. delmarplaza.com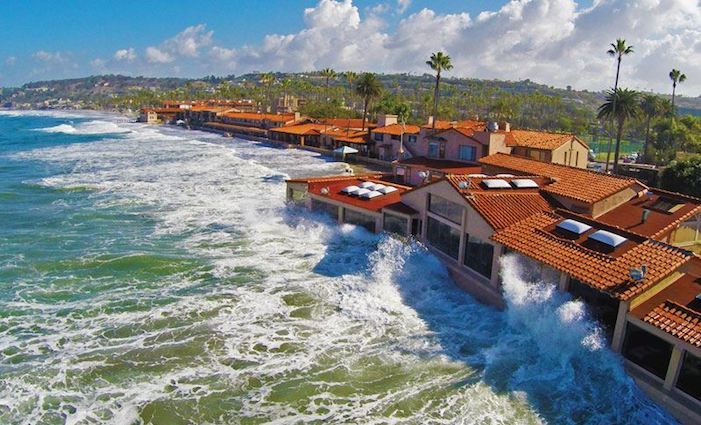 High Tide Dinners at the Marine Room
August 1, 9-15, 25-30. Summer High Tide Dinners at The Marine Room are available for a limited time! Each evening brings a different combination of tides and sunset views, giving diners new and exciting encounters with the restaurant's beautiful surroundings. 2000 Spindrift Dr, La Jolla, 858.459.7222. marineroom.com
Summerfest
August 2-23. La Jolla Music Society's 33rd annual chamber music festival features more than 80 international artists and ensembles performing concerts. The Society also celebrates its 50th anniversary. The Conrad Prebys Performing Arts Center, 7600 Fay Ave., La Jolla,  858.459.3728. ljms.org
Bazaar del Mundo's Latin American Festival and Mata Ortiz Pottery Market
August 2-4. Returning to Old Town is one of the nation's most extensive collections of genuine Latin American folk art, traditional embroidered clothing, dazzling jewelry, handmade ceramic and clay pottery and more! Guests can look forward to a lively marketplace with live art demonstrations from nearly thirty artists, performances from a large group of Mexican Chinelos dancers and Latin American folk music. 4133 Taylor St., Old Town, 619.296.3161. bazaardelmundo.com  
Doing Good Never Tasted So Good
August 3. Come taste a never before made grapefruit gelato, made from 100 pounds of ruby grapefruit from ProduceGood that will only be available at the event. Guests can expect live music and a raffle with prizes from Patagonia, Callaway Golf and Kashi. GelatoLove and ProduceGood will also be teaming up with Rovino The Foodery to use recovered vegetables from ProduceGood and create exceptional Italian dishes for everyone to taste. Free event. GelatoLove, 300 Carlsbad Village Dr., Suite 104, Carlsbad. gelato love.com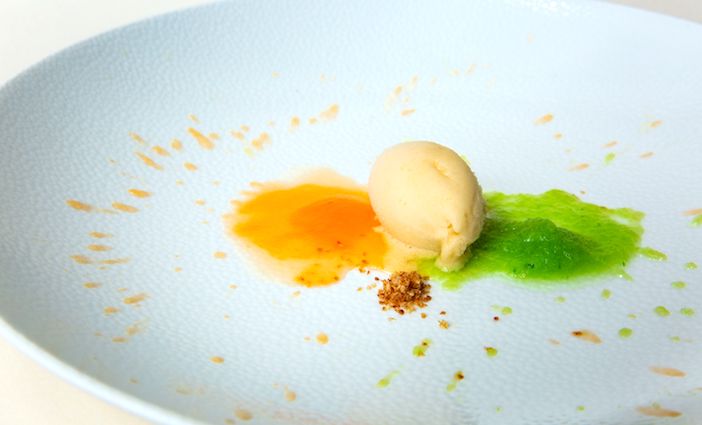 An's Dry Cleaning
New flavors debut August 4. The wildly popular small-batch North Park gelato shop, An's Dry Cleaning has partnered up with Specialty Produce to launch a selection of exclusive limited edition gelato flavors. Each of the limited edition flavors have been created by a different staff member at Specialty Produce inspired by the season's freshest ingredients and their own personal inspirations for each. Flavor highlights include chocolate, popcorn and tajin; brown butter, Whey, squash blossom and nectarines; vegan cucumber, melon and scorpion pepper salt; spruce tips, honey and oat milk. Flavors are available for a limited time. 3017 Adams Ave, North Park, 619.450.6166. adcgelato.com
Tiki Bash
August 6. Cutwater Spirits comes together with the San Diego Food Bank to host Tiki Bash. Tiki lovers will get to rejoice with canned cocktails, outdoor games and live music from Jason Lee and the R.I.P.tides and Alvino and the Dwells. Tickets include admission and a raffle ticket for a chance to win an original Norm Daniels artwork, painted live at the event. The spirited event is open to the public and all proceeds from the evening will benefit the San Diego Food Bank. 10+.  6-9 p.m. Cutwater Spirits, 9750 Distribution Ave, Miramar. Tickets
Wines of Oregon Dinner
August 6. Spend the evening exploring Oregon Pinot Noirs and enjoy a family-style dinner at Ranch 45 with Master Sommelier, Nick Hetzel. Guests can look forward to grilled hangar steak, flatbread with a Gran Moraine and more. $95. 6:30-9:30 pm. 512 Via De La Valle, Suite 102, Solana Beach. 858.461.0092. Tickets
FRIENDS! The Musical Parody 
August 6-11. FRIENDS! The Musical Parody is the comedic musical that lovingly pokes fun at TV's Friends, celebrating the adventures of your favorite group of 20-something friends as they navigate the pitfalls of work, life and love in 1990s Manhattan Lyceum Theatre, 79 Horton Plaza, Gaslamp Quarter. $35+. Tickets
Artisan Table Guest Chef Series
August 8. The Lodge at Torrey Pines Executive Chef Jeff Jackson reunites with his former Chef de Cuisine, Chef Timothy Kolanko of the Urban Kitchen Group to curate an intimate multiple-course dining experience set atop A.R. Valentien's breathtaking terrace. $160. 7-9:30 p.m. 11480 N Torrey Pines Rd, La Jolla, 858.777.6635. Tickets  
Uncork & Unwind Happy Hour
August 8, 15, 22, 29. Head to The Westin Carlsbad's Ocean Pearl Spa to pamper yourself with their Uncork & Unwind Happy Hour. Enjoy a glass of wine & appetizers before your service, plus 10% off retail purchases. Guests will also enjoy access to the spa's eucalyptus steam room, showers and relaxation lounge. Through September 26. 2 – 7 pm. The Westin Carlsbad Resort & Spa, 5480 Grand Pacific Drive, Carlsbad, 760.827.2700. oceanpearlspa.com
Hess Brewer's Dinner at Top of the Market
August 8. Top of the Market Restaurant will host a five-Course dinner highlighted by Mike Hess Brewing's best beers. Executive Chef Jeremy Loomis & Lead Brewer Paul Deras are putting together an exciting menu showcasing what summertime cuisine can be in California and just how seriously it can be elevated with an ice-cold glass of brew. $90. 6:30 p.m.- 9:30 p.m. Tickets  
ArtWalk @ Liberty Station
August 10-11. The 14th Annual ArtWalk @ Liberty Station will feature over 200 local, regional and international professional artists. The art walk offers collectable and approachable art from a variety of mediums, such as glass work, jewelry, sculptures, oil painting, photography, metal work, wood work and much more. In addition to the art, ArtWalk @ Liberty Station also features interactive kid activities, street food options and a wine and beer pavilion. Free event. Sa 10 a.m.- 6 p.m., Su 10 a.m.- 5 p.m. Ingram Plaza, 2751 Dewey Road, Point Loma. artwalklibertystation.org 
"Corks & Canvas" Wine Pairing and Art Show 
August 11. Cohn Restaurant Group will host its 5th annual "Corks & Canvas." Guests have the opportunity to meet and greet CRG's talented in-house artists while tasting wine pairings inspired by their artwork. Tickets are  include tray-passed apps, wine and access to purchase one-of-a-kind works of art. Call for reservations. Noon- 3 p.m. $35. The Prado at Balboa Park, 1549 El Prado, Balboa Park, 619.557.9441. cohnrestaurants.com
Lift + Chill 
August. Two of La Jolla's newest names in health and fitness, FlowLIFT and LIVKRAFT, announce a curated day of ultimate recharge. The day-long wellness retreat begins with a 45-minute mat-based, music-driven strength training workout, FlowLIFT, at Buddhi Yoga.  Next, a new take "spa" awaits just two blocks away at the all new LIVKRAFT, San Diego's first luxury performance wellness studio that offers a specially curated collection of advanced recovery services in a luxury spa like setting. The wellness day is complete with a nourishing, healthy lunch at Parakeet Cafe. August 15-October 31. 7843 Girard Ave, La Jolla, 858.886.7580. buddhiyoga.com
Ferragosto
August 17. The largest themed Italian-American gala in the country is returning to Little Italy's Amici Park for its final year with the theme, "Pirates Invade Sicily." The event will feature a casino with fun games, dancing, live bands and amazing food from 18 of Little Italy's favorite restaurants—including hors d'oeuvres, main dishes, drinks, cocktails and desserts. Ferragosto also features a live auction and raffle prizes including a trip to Italy, a cash jackpot and more. $125+ 6 p.m.- midnight. Amici Park, Little Italy. Tickets 
San Diego Margarita Fest
August 17. Sip on a variety of handcrafted Margaritas while listening to several national and local musical performances headlined by Everclear. Guests can expect live performances, demos, corn hole tournaments and more! See website for various ticket options. 21+. $30+. 11 a.m. to 10 p.m. Waterfront Park, 1600 Pacific Highway, downtown. Tickets 
The Coast Starlight 
Premiers August 20. One morning, a young man boards the Coast Starlight, the long-distance train that runs from Los Angeles to Seattle. He's got a secret that can land him in terrible trouble, and has roughly one thousand miles to enlist the help of his fellow travelers – all of whom are reckoning with their own choices in search of a way forward. Keith Bunin's new play is a smart, funny and compassionate story about our capacity for invention and re-invention when life goes off the rails. Runs through September 15. La Jolla Playhouse, 2910 La Jolla Village Dr, La Jolla. Tickets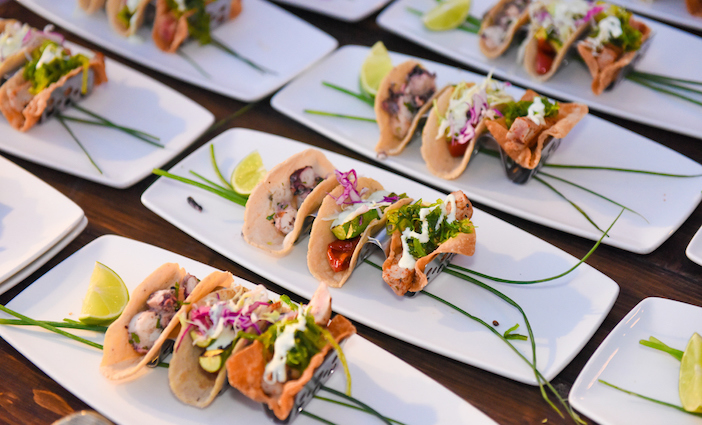 "Around the World" at Veranda Fireside Lounge & Restaurant
August 22. Guests and locals are invited  to spend an evening under the stars this summer with Rancho Bernardo Inn's "Around the World" Al Fresco Dining Series at Veranda Fireside Lounge & Restaurant. Inspired by flavors from around the world, and featuring specialty dishes crafted by Chef Ken Rollins, guests can join for the "Spanish Paella" dinner on Buena Vista Terrace. $60+. 7 p.m. 17550 Bernardo Oaks Dr, Rancho Bernardo, 844.388.9275. ranchobernardoinn.com 
Herb & Wood Dinner
August 22. The next installment of the restaurant's ongoing Celebrity Chef Series will feature renowned chef Beau MacMillian. The evening will focus on game meats, and a portion of the proceeds from the five course dinner will benefit MacMillian's charity of choice, the Careers Through Culinary Arts Program, which through education and training, prepares underserved youth for careers in the professional world of culinary and hospitality. $150. 6-9 p.m. 2210 Kettner Blvd, Little Italy, 619.955.8495. Tickets 
Symphony at Salk 
August 24. Enjoy an evening of world-class symphony under the stars featuring the sensational San Diego Symphony and special guest artist Tony Award-winner Laura Benanti 5:30 p.m. Salk Institute for Biological Studies, 10010 N. Torrey Pines Rd., La Jolla, 858.597.0657. symphony.salk.edu
33 1/3 – House of Dreams
Through August 25. House of Dreams tells the story of the legendary Gold Star Recording Studios and its co-founder, lead engineer and hit maker Stan Ross. In Hollywood for 33 1/3 years, Gold Star was the birthplace of some of the greatest pop and rock hits of all time. Experience the creation of the music of a young Phil Spector and his Wall of Sound, The Beach Boys, Sonny and Cher, Tina Turner, The Righteous Brothers, Ritchie Valens and many, many more. 79 Horton Plaza, Gaslamp Quarter, 619.544.1000. sdrep.org
Stay Coastal, and Drink Local Distiller Series at Westin Carlsbad
August 28. Stephen George, beverage director at the Westin Carlsbad Resort & Spa, has curated a three-part collaboration series showcasing local distilleries and the stories behind their spirits to celebrate the launch of the resort's new Locals Only cocktail menu. Tickets include a flight of spirit tasters from Henebery Spirits, light appetizers from 20|Twenty and one Locals Only cocktail of choice. Available for purchase at the door. $25. 6-8 p.m. The Westin Carlsbad Resort and Spa, 5480 Grand Pacific Drive, Carlsbad, 760.827.2800. thewestincarlsbad.com
U.S. Sand Sculpting Challenge
August 31. One of the most prominent sand sculpting competitions returns! 12 Master Class Sculptors, seven from countries around the world and five from the United States, will compete in San Diego to carve museum-quality sculptures made from only sand and water. Through Labor Day weekend. Broadway Pier and Pavilion, 1000 North Harbor Drive. Tickets
The Underpants 
Through Sept 1. Legendary comedian and writer Steve Martin is back with a riotously funny farce. Newly married Louise is bored with her demanding and uptight bureaucrat husband. Then one day at the royal parade, she jumps up on a bench to see the king go by, and oops—wardrobe malfunction!—her bloomers come loose and fall down around her ankles. Her husband is frantic that her faux pas will cost him his job and reputation. The Old Globe, 1363 Old Globe Way, San Diego. 619.234.5623. Tickets 
Del Mar Horse Races
Through Sept. 2. Catch thoroughbred racing five days a week. Special events include Friday happy hours, concert series, Tacos & Beers Festival, family weekends and much more. Plus, head to the track on Wednesday to receive free admission. Del Mar Fairgrounds, 2260 Jimmy Durante Blvd., Del Mar, 858.755.1141. Tickets
"Get Spritzed" at Upper East Bar
Through August. Upper East Bar will feature $8 Aperol Spritzes for the entire month of August. Grab some friends and head to the rooftop bar for some fun in the sun with everyone's favorite summer cocktail! Kimpton Solamar Hotel, 435 Sixth Ave, East Village, 619-531-8744. hotelsolamar.com 
Erik Skoldberg Gallery Pop-Up at Pendry San Diego 
Through Labor Day. Artist Erik Skoldberg is popping up at Pendry San Diego with a colorful art gallery in Pendry's first floor gallery space. Known for his large scale acrylic paintings and custom surfboards, his combination of energetically charged colors and unique layering process complements any space. Exclusive to the Pendry pop-up, Skoldberg will display some of his custom surfboards, in addition to select pieces of art, available for browsing and for purchase. Pendry San Diego, 550 J St, Gaslamp. pendrysandiego.com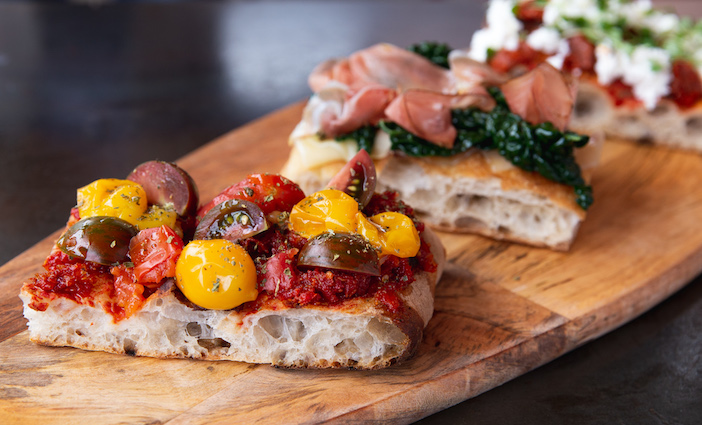 Gelati & Peccati
Opening in August. Buona Forchetta Family's newest concept, Gelati & Peccati – a walk up, Roman-style pizza and Italian gelato shop located in North Park will open this August. The 800-square-foot shop is inspired by the ubiquitous and beloved pizza stands and corner gelato shops found throughout Italy. The menu will feature seven signature styles of pizza named after each deadly sin, and gelato with unexpected sweet and savory flavors. Opening date TBD. 3068 University Ave, North Park. buonaforchettasd.com   
Photos: International Smoke courtesy Crowe PR. The Marine Room courtesy courtesy of c3 Public Relations. An's Dry Cleaning courtesy Lindsay Brean Public Relations. Veranda Fireside Lounge and Restaurant courtesy J Public Relations. Gelati & Peccati courtesy Bread + Butter PR.