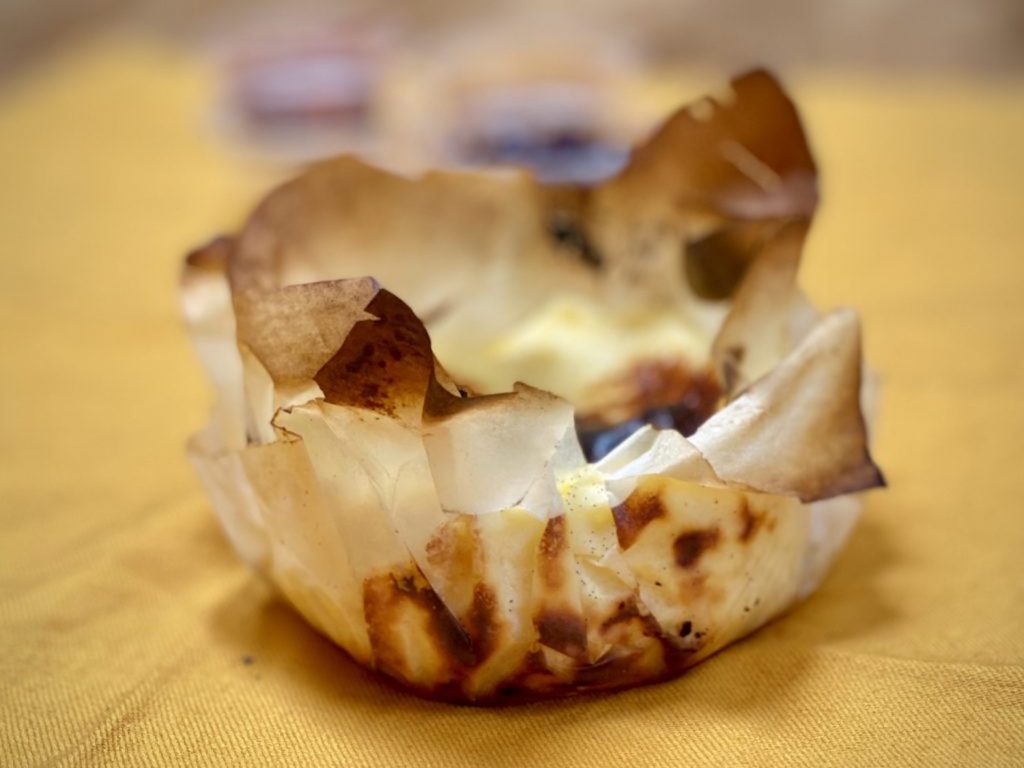 Basque in the glory!
Burnt cheesecake may sound like a recipe gone bad but, in the hands of Joshua Lozano, it's downright swoon-worthy. Wrapped in parchment and blackened, Lozano's Rebel Cheesecake is inspired by the burnt cheesecakes of Spain's Basque region. He adds a crust of Abruzzi rye lemon shortbread; toppings such as truffle honey and spiced cajeta are heavenly, too. Lozano's previous gigs include Toast in Costa Mesa and Mayor's Table in Newport Beach; now you can find him … on Instagram. His offerings—clafoutis and seasonal sourdoughs as well as cheesecake—are posted Thursdays on @uprising.oc and available for SoCal delivery the following week.
Photo by Benjamin Epstein.